This Monster Rezvani Tank "Military Edition" Cost $350k,And It Occupies The Garages Of Chris Brown And Xzibit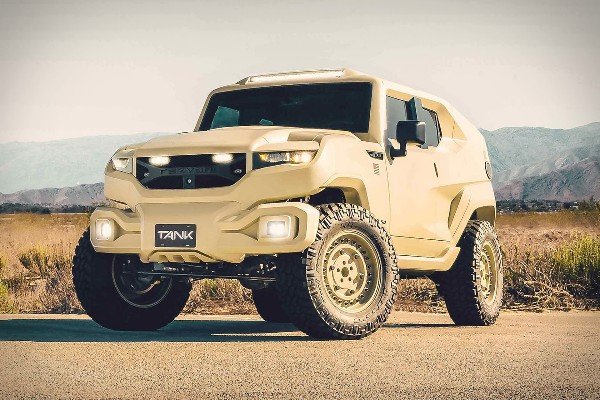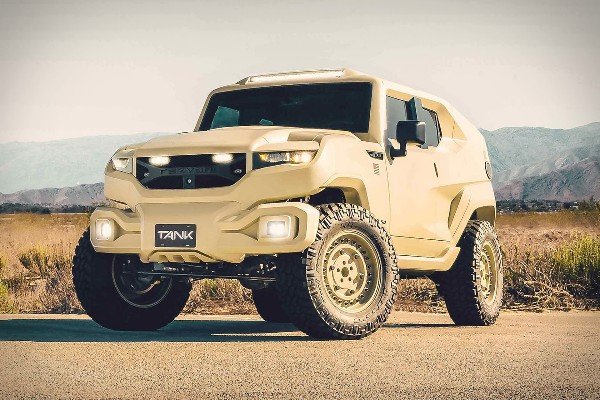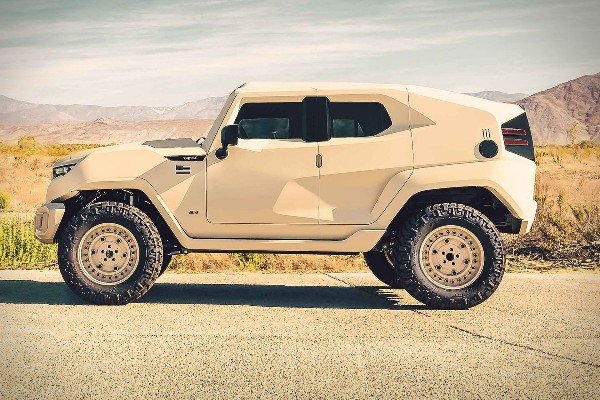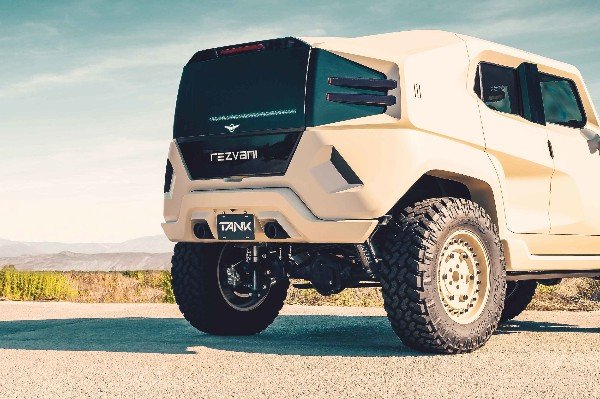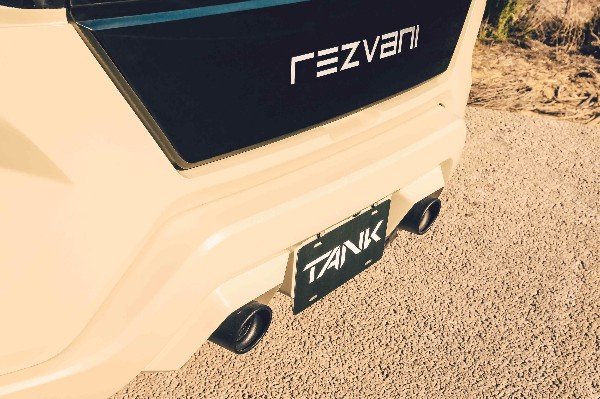 Think the Luxury Rezvani Tank , that is essentially a Wrangler Jeep with a fancy body kit and luxury interiors , can't take you to the most unsafe and crime prone areas in Nigeria?
Then try the Military Edition…This version is when Luxury Meets Military and it cost $350k, that's roughly ₦127 million Naira
The Rezvani TANK Military Edition is the ultimate Extreme Utility Vehicle. This rugged version comes with three levels of ballistic protection providing security against pistols, assault rifles and armor-piercing bullets.
Ferris Rezvani,CEO of the US-based Automaker, said:
"We've upped the ante with the new TANK Military edition"
"After the success of TANK, we decided to build a machine with the ultimate security features while maintaining extreme luxury.
Designed to withstand urban terrain or apocalyptic attack, TANK is that extreme tactical urban vehicle equipped to handle it all"
The SUV is fitted with Bullet proof opaque glass and body armor ,Underside Explosive Protection, Smoke Screen, Military Runflat Tyres,Thermal Night Vision System, Reinforced suspension and the Radiator, battery and fuel tank, are all wrapped in kevlar.
Related Post Cameroon President ,Paul Biya, Has The Most Luxurious And Safest Presidential Car In Africa
Other features includes Electrified Door Handles to shock intruders , Blinding Lights, Intercom System,Magnetic Dead Bolts,Gas masks,First Aid kit and so on…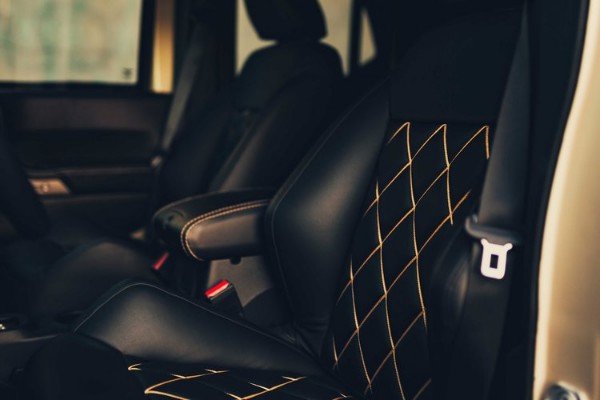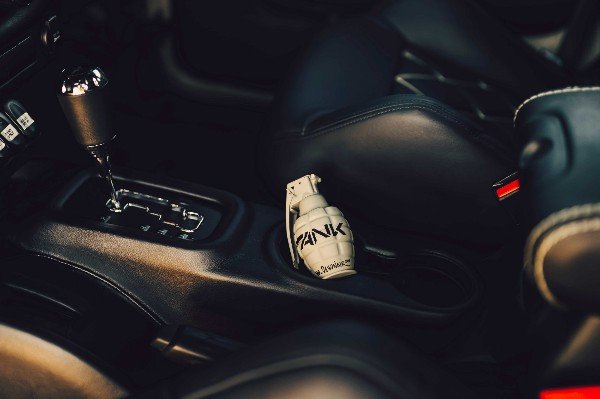 The 6.2L 707 Horsepower V8 engine from the Dodge Hellcat is capable of propelling the Monster SUV over any terrain. It takes approximately 14 to 24 weeks to build this extraordinary road legal Extreme Utility Vehicle.
This outrageous 2018 version occupies the garages of celebrity owners like Chris Brown and Xzibit. Rezvani brand lover, Chris Brown, also boasts of the 2015 2-door "Rezvani Beast" sportscar.
American celebrity actor Jamie Foxx has the basic Rezvani Tank version that is un-armoured.It is valued at $180,000 – still cheaper than a Lamborghini Urus SUV and Bentley Bentayga Speed that starts at over $200k.
What Do You Think?