REZVANI Challenged Tesla To Bring Its Armoured Cybertruck For Real Live Ballistic Testing Against Rezvani Tank SUV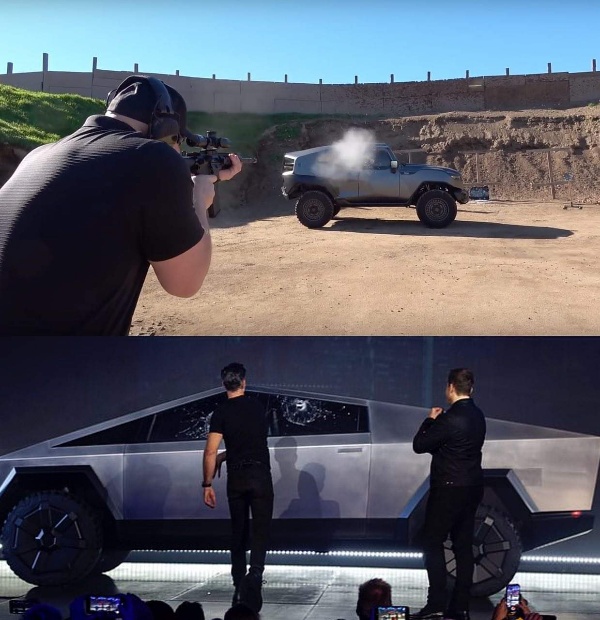 Tesla in Trouble? Rezvani Tank Versus Tesla Cybertruck. First it was Tesla Versus Ford tug-of-war battle… Now, world renowned Armoured SUV maker, Rezvani, wants Tesla to bring its Cybertruck for real ballistics testing.
Luxury Armoured SUV maker, Rezvani, has challenged Tesla to bring its armoured Cybertruck for real life testing against its Rezvani Tank SUV.
During the unveiling of Cybertruck, Elon Musk claimed its pickup truck's armoured exterior can act as a  bulletproof against smaller firearms like 9-millimeter handguns. His attempt to show off the truck's shatterproof glass windows ended in embarrassment.
He said,
"We threw wrenches, we threw everything, we even literally threw the kitchen sink at the glass and it didn't break
"For some weird reason it broke now, I don't know why.
"We'll fix it in post."
Now Rezvani has called out Tesla on its Instagram page to bring its Cybertruck to check if the armoured electric truck is truly bulletproof.
Rezvanimotors said,
"Hey @teslamotors at Rezvani Motors we don't toss balls at our vehicles. We challenge you to a real ballistics test. Name the date, we'll bring our 1000hp Military Edition TANK! See it @laautoshowthru December 1"
In another post, rezvanimotors said,
"@teslamotors bring your balls and Rezvani we will bring the AK, we challenge @teslamotors to a real ballistics test!"
Mind you, this ballistic testing is a fight between Rezvani's $295,000 – $349,000 armoured Tank and Tesla's $69,900 armoured Cybertruck — obviously, that's an unfair game.
This unfair battle is similar to Tesla's earlier test after pitching its heavier all-wheel drive Cybertruck against a rear wheel drive Ford F150. Now Ford wants a rematch and Elon Musk has accepted to bring its Cybertruck.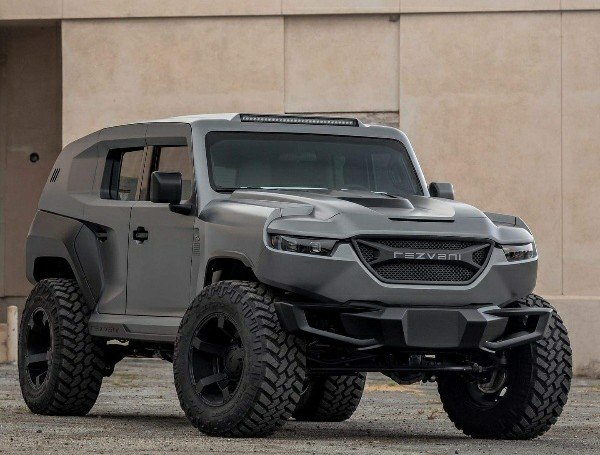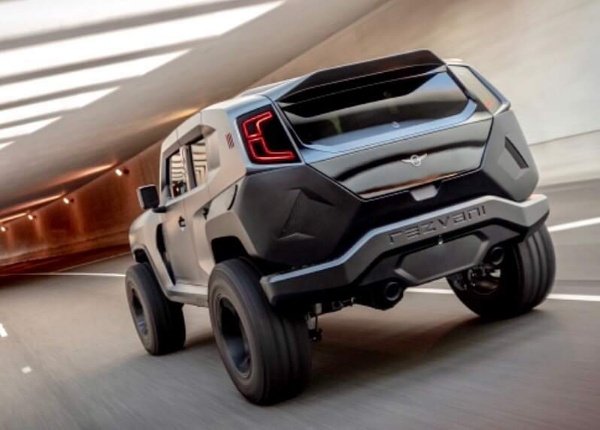 The Rezvani TANK is the most powerful production SUV in the world. The SUV, which features a steel body-on-frame design, was inspired by the look of world's most recognizable military vehicles.
The 2020 Rezvani TANK comes in four trims, TANK, TANK X, TANK Military Edition, and TANK X Military Edition.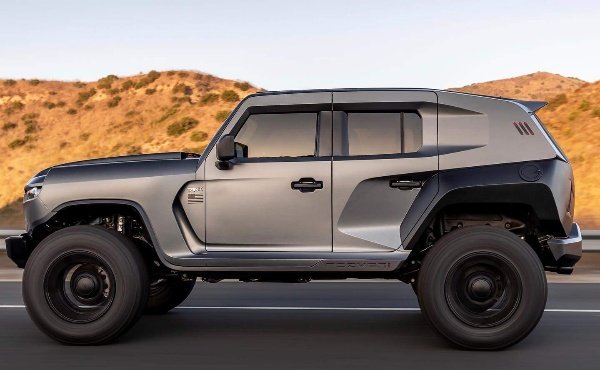 The base 2020 TANK model starts at $155,000, while the armored Tank Military Edition goes for $295,000.
The flagship TANK X Military Edition a.k.a. the "off-road supercar" cost $349,000. It comes with features such as Thermal Night Vision System, Kevlar Armour, Bulletproof Glass, Run-Flat Tyres and Underside Explosive Protection.
What Do You Think?