Toyota And Chevrolet Dealership Wiped Out By Monster Tornado In US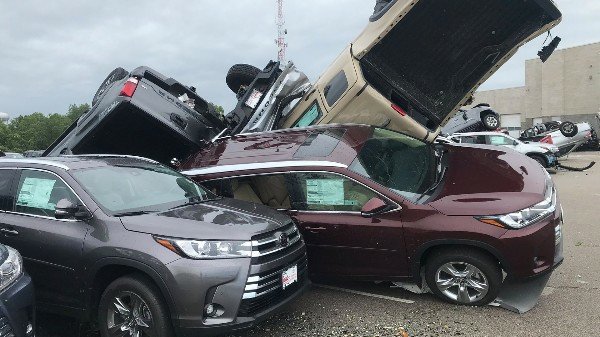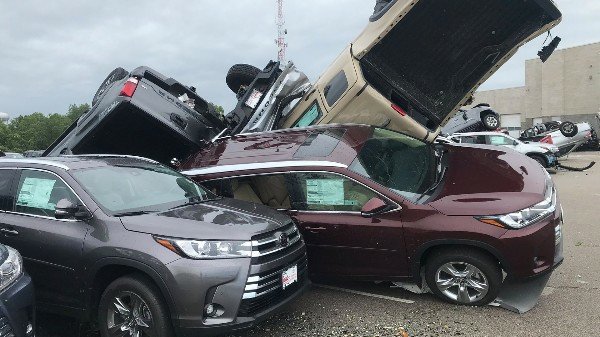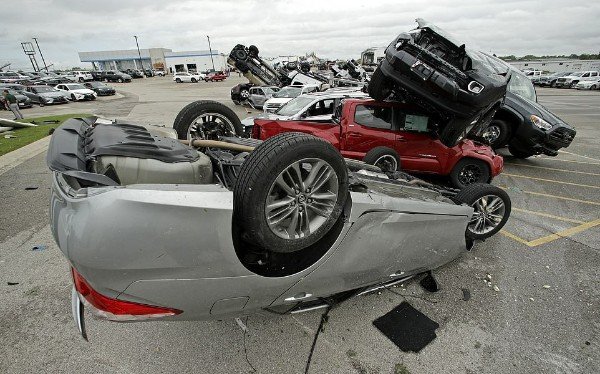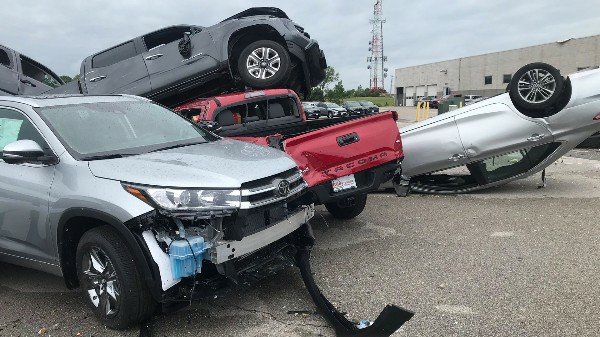 An EF-3 rated tornado ,with a wind speeds between 136 mph and 165 mph ,tore through a General Motors and Toyota auto dealership complex in Jefferson City, Missouri on Wednesday night, destroying at least 500 vehicles and leaving brand new cars piled in crumpled heaps across the massive lot.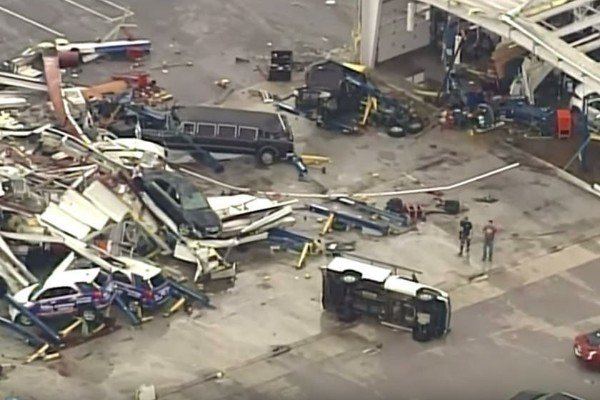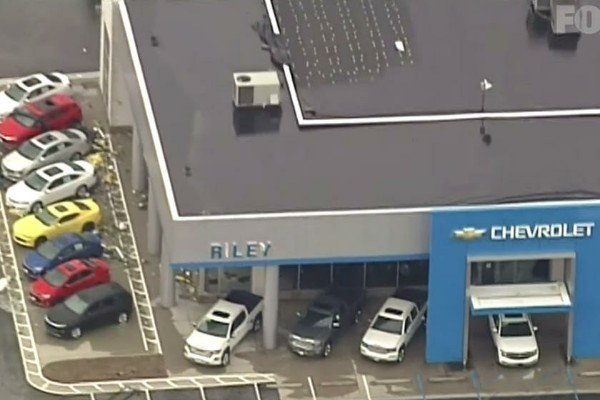 Photos from Riley Auto Group dealership show scores of overturned smashed cars
that includes Toyota Tacomas, Chevrolet Camaros, Highlanders, Envoys and Sierras.
No one was killed despite the tornadoes incredible strength, and no one was on the dealership property when that attack occurred.
General manager at Riley Chevrolet and Toyota, Jay Schnieders said via social media that :
"Our employees are safe,"
"I just can't believe it,"
"They (cars) were tossed around like toys."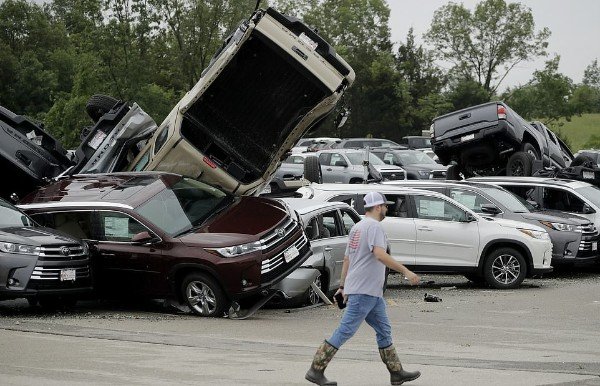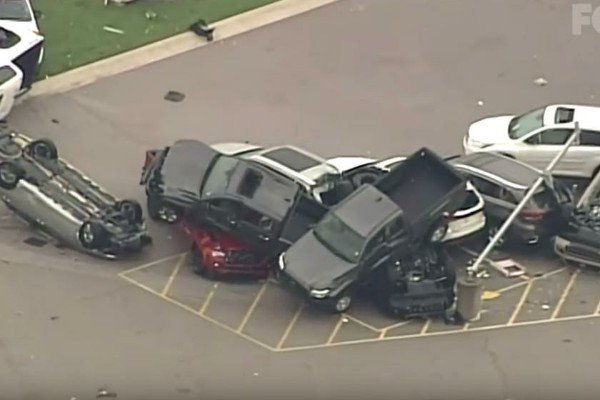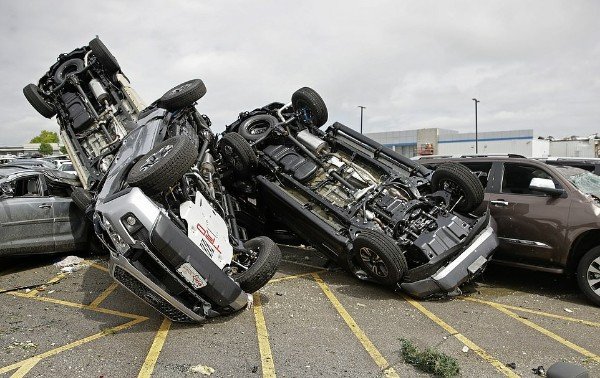 The dealer group estimates the tornado caused at least $30 million or about ₦10.8 billion in damage.
The Missouri tornado also ravaged other parts of the state with around 49,000 inhabitants, leaving three dead and sending more than 20 to hospital.