A Traveller Slaps An Armed Nigeria Police Officer On An Expressway (Watch VIDEO)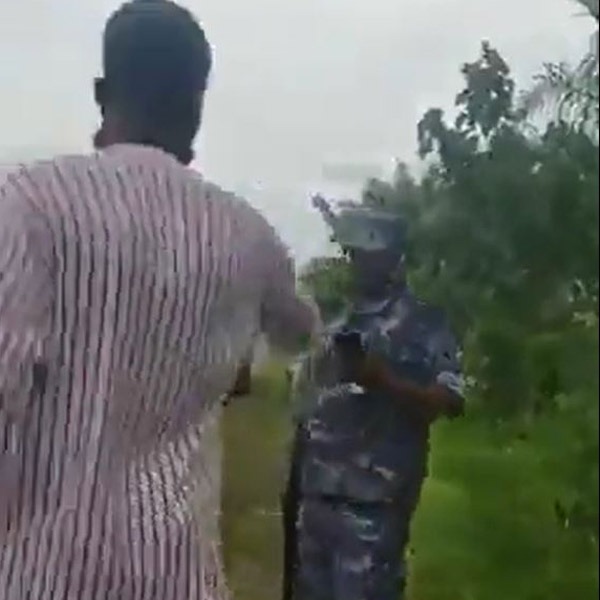 An undated video currently being circulated shows a group of people at an expressway. They appear to be engaged in some kind of altercation.
The argument seemed to be about someone being physically assaulted, ostensibly by a policeman that also features in the video.
One of the individuals – a young man – walks up to the armed policeman, and then launches several hot slaps at him. He was soon restrained by another man.
The assaulted policeman appeared to be fighting hard to restrain himself from any form of retaliation. However, that did not stop him from releasing some gunshots into the earth while he attempts to make a call on his mobile phone.
From what was observed, it seems the attack on the policeman was a retaliation for a slap that the policeman unleashed on another civilian – or one of the travellers.
Whichever way, it is an absolute act of foolishness to physically assault a police officer – let alone an armed one.
Police Force Order 237 permits officers to shoot suspects and detainees who attempt to escape or avoid arrest. In practice, it lets the police get away with murder.
Watch the video below.
VIDEO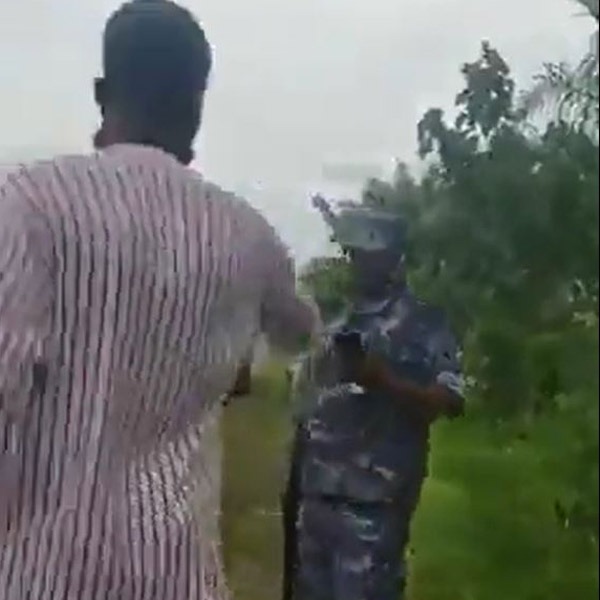 In May, the Inspector-General of Police Mohammed Adamu said 27 police personnel had been attacked and assaulted by the public since the commencement of lockdown enforcement in the country. Expressway
The Force Public Relations Officer (FPRO), DCP Frank Mba, who disclosed this in a statement. According to him, the act was perpetrated at different times and locations.
Adamu said some of the officers were still in hospitals receiving treatment because of the injuries inflicted on them during the attacks on them.