Two Toyota Siennas Owned By Same Transport Company Ram Into Barricade In Enugu Due To Lack Of Road Signs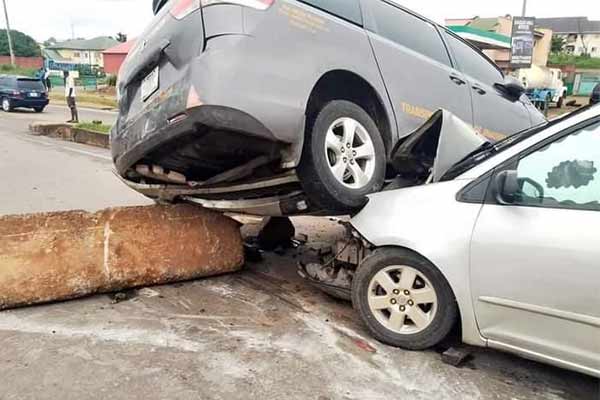 Two Toyota Siennas owned by same Transport Company ram into barricade in Enugu due to lack of road signs.
No death was recorded during the avoidable incident. Two people injured were taken to the hospital.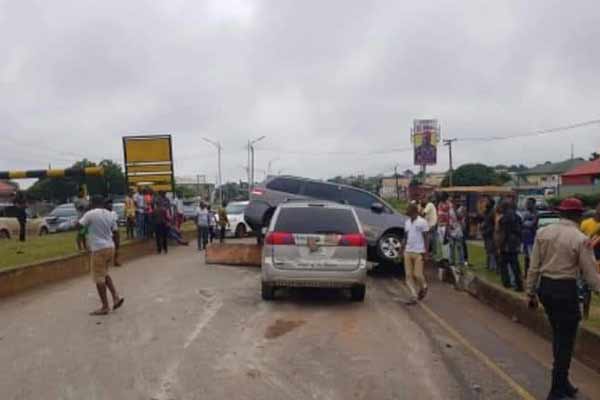 Two people were injured and taken to hospital during a car crash after a Toyota Sienna collided with another Toyota Sienna along Awka Enugu express way.
According to eyewitness report, the crash was caused by inadequate warning signs  by the construction company handling the ongoing road rehabilitation along Awka Enugu express way.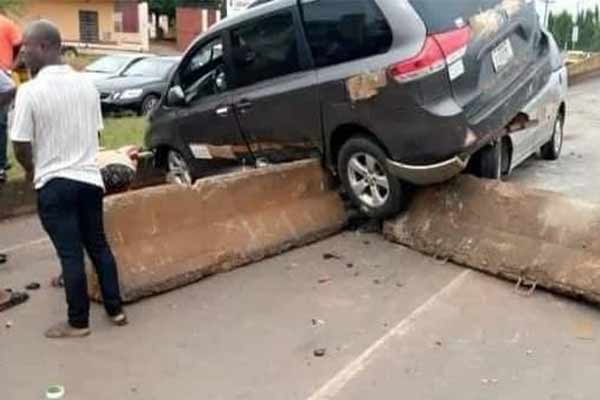 The two vehicles, belonging to Transport company of Anambra State (TRACAS), rammed into the barricade on the tail end of the Awka-Enugu  flyover by Amawbia.
No death was recorded during the avoidable crash. The injured, two male adults, were rushed to Chukwu Emeka Odumegwu Ojukwu teaching hospital Awka for treatment by a good Samaritan before the arrival of FRSC rescue team from Anambra State Sector Command.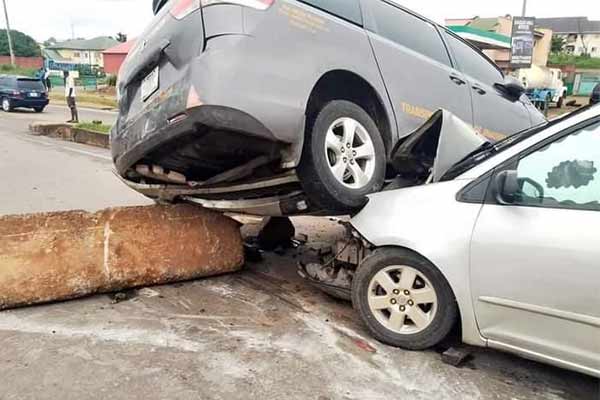 The Sector Commander CC Adeoye Irelewuyi, while granting interview to press, warned the Construction Companies to always inform FRSC of any intending construction along major highways. He advised them to always ensure adequate road signs are put to warn motorist about the ongoing construction to avoid any traffic crash.
He said the construction company will be fined for refusal to put adequate warning signs, or might even be charge to court.
He also reminded the good people of Ndi Anambra  State that FRSC is committed to creating a safer motoring environment in the state.