13 Things You May Not Know About Tesla
Since it was founded on 1 July 2003, Tesla has been consistent in proving sceptics wrong. Its breakout market performance has been nothing short of phenomenal.
By mid-January, Tesla's market capitalization had reached $129 billion, and it surged past the giant German automaker Volkswagen to become the world's second most valuable auto company behind Toyota. Tesla's valuation now exceeds that of Ford and GM combined.
Within 17 years of its existence,  this trendsetting carmaker has achieved several unprecedented.
In this article, we highlight 13 things about Tesla that you probably didn't know.
1. Elon Musk is not the founder of Tesla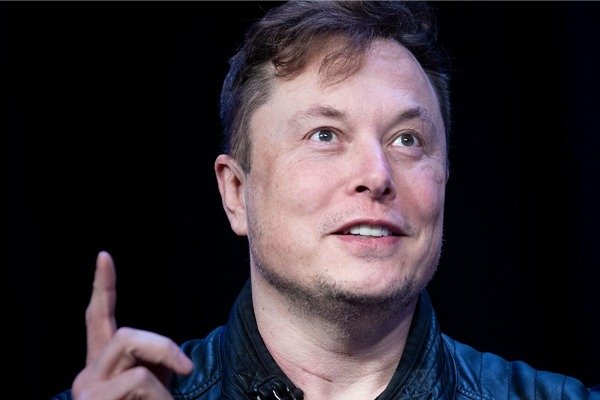 Elon Musk has come to represent the face of the Tesla brand. To his credit, he is the mastermind who turned Tesla to become the multi-billion-dollar giant it is today.
However, he was not there when the company was formed. Engineers Martin Eberhard and Marc Tarpenning founded Tesla Motors in July 2003.
The company's name is a tribute to inventor and electrical engineer Nikola Tesla. The next three employees were Ian Wright, Elon Musk, and J. B. Straubel, all of whom are retroactively allowed to call themselves co-founders of the company.
2. Tesla's innovations are all open-source
In 2014, Elon Musk announced that he was "open-sourcing" Tesla's patents. He argued that doing so would allow the electric vehicle market to grow more rapidly.
From that time on, every Tesla innovation would be open for use by any innovator out there with a promise that the company wouldn't initiate lawsuits against anyone who would use it in good faith.
3. The Tesla Model S was the first premium electric sedan in the world
In 2012, Tesla launched the Model S. It thus became the world's first premium 100% electric vehicle despite having built it from the ground up.
Tesla did not compromise on one single feature when it made the Model S for the sake of technological innovation. The car is actually very competitive if we disregard it being electric.
4. The Tesla Model X is the most expensive basic Tesla model
The Model X is not exactly a conventional SUV. It is a sports car with the body of an SUV and the interior of a rocket ship.
Of all the Tesla brand of car, the Model X is the supercar of the Tesla brand now.
The Model X Performance can go from 0 to 60 miles per hour in 2.6 seconds reaching a top speed of 163 miles per hour. It features a mind-blowing bioweapon defence system.
The base price is $85k. However, the price could get to $128k when options are added.
5. Tesla Motors was the first car carmaker to be launched from Silicon Valley
Silicon Valley is a place for tech companies. It has never really been a place to find automakers.  This is what makes Tesla so extraordinary.
In some respects, the company is not a conventional automaker. You can say that what it's doing is more in place at Silicon Valley than it would have been in places like Detroit or Michigan.
6. The most expensive Tesla ever sold was an upgraded Model S
An upgraded Model S became the most expensive Tesla sold. Tsportline upgraded it.
It was sold at $250,820 dollars. This is above its $123k baseline.
The car has $82,ooo worth of upgrades including a dazzling 25k dollar, interior a carbon-fibre body kit, and $7,500 wheels.
7. Tesla has a huge network of superchargers spread all over the world
One thing to know about Tesla is that the company doesn't only just make cars. They are also in the business of producing energy as fuel.
Tesla vehicles are intended to be charged at home just like a mobile phone. However, there are 810 supercharger stations with 5195 superchargers spread everywhere in North America, Western Europe, and China.
Although that number might sound low right now, it's rapidly increasing to support the demand for electric cars. The purpose of these supercharger stations is to aid those making long trips. Recharging your car will take as little as stopping at a gas station for coffee.
8. Tesla cars will be produced with self-driving hardware and technology
In October 2016 Tesla announced that all Tesla vehicles will be produced carrying self-driving hardware and technology.
In other words, recent Tesla vehicles are packed with everything needed for full self-driving capabilities with 8 surround cameras providing 360-degree visibility at up to a range of 250 meters. 12 updated ultrasonic sensors that complement this vision.
9. Tesla cars can have their systems updated over-the-air
Just like on a smartphone, the latest versions of Tesla software can be upgraded from the internet.
So, if you're a proud owner of a Tesla vehicle, then whatever new tech and software the company releases can be remotely installed in your car whether it's in your garage or you're driving on the road.
This is certainly one of the several revolutionary innovations to know about Tesla. With Tesla cars, a car being outdated is not really an option except in terms of hardware.
10. The Tesla Giga factory will be the 2nd largest plant in the world from a footprint perspective
The Giga factory was built in the middle of the Nevada desert. It is the biggest battery factory in the world. It is also the 2nd largest building in the world when it comes to footprint, being only overtaken by the Boeing factory.
That's not even the most fascinating thing to know about Tesla and its 5 billion dollar Giga factory. The plant supplies itself with all the energy it needs from 100% renewable sources using solar panels on its roof, as well as geothermal, and wind power. This Factory is so incredible.
11. The cars could be summoned to you or sent over to make you money in the future
One thing to know about Tesla is that it has launched the first version of the summon application, which currently makes you able while driving your Tesla Model S or Model X to leave it in the driveway once you get home. And you can trust it to open the garage door, park itself, and close it back. You can also call for it in the morning.
12. The first Tesla Model the Roadster was a complete disaster
In May 2016, Elon Musk admitted that the first Tesla Model the Roadster was a complete disaster. Opening up completely on his thoughts on the Tesla endeavour at its outset, he said: "The first Tesla Model the Roadster was a failure"
In 2008 when the roadster was reviewed on top gear Jeremy Clarkson said:
"It was a barely running science experiment. But that it stood no chance at the Top Gear track. Which the company responded to by suing the show".
Musk also confess in the meeting, that his bet on the company when he first co-founded it was a mere 10% chance of survival. He also said:
"Their efforts were completely clueless but that they had a cause they wanted to serve in order to create a positive effect".
Despite being a failure from the single product standpoint, the few customers they got at the beginning including celebrities like Arnold Schwarzenegger was what got them closer to a Model S and that in turn got them to Model 3.
13. Elon Musk almost sold Tesla to Google at a certain point
Another thing you may not know about Tesla is that in early 2013 Tesla Motors was close to going bankrupt. The Model S wasn't selling enough there were several complains from buyers.
And the company was lacking access to capital and resort. So as Elon Musk put his staff on crisis mode he was negotiating a deal with his friends Google CEO at the time Larry Page to sell Tesla.
Before quitting, musk decided to give it one final push, the company went at full capacity to solve their deficiencies senior executives were fired, younger employees were promoted, and musk gathered staff from every department, and decided to make a relentless sales team out of them. He was quoted as saying:
"I don't care what job you're doing your new job is delivering cars"
Later in May of the same year, Tesla shocked everyone when it posted its first-ever quarterly profit.