See How Camels Were Used At Kano Airport To Announce Arrival And Departure (Throwback PHOTOS)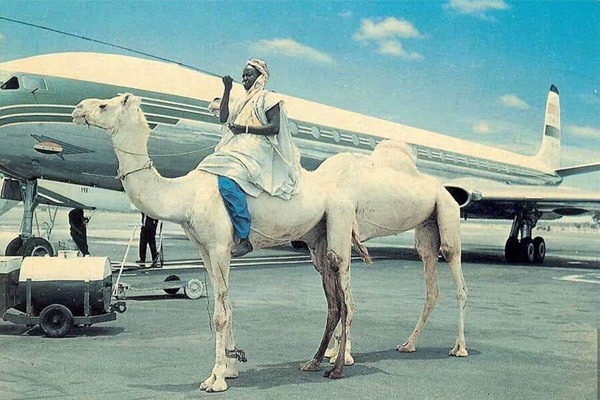 Many things have changed in the Nigeria aviation sector. Kano Airport 
One of such is how arrivals and departures of aircraft were announced at the Kano Airport.
In the early days of air travel in Nigeria, Trumpeters were the ones that announced the arrival of aeroplanes – mostly the ones that had VIPs onboard.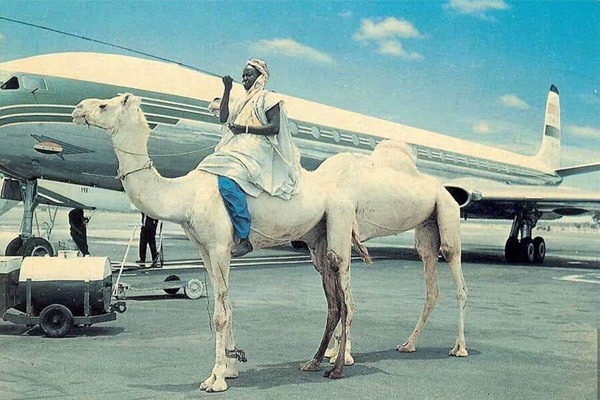 These trumpeters sat on a camel from where they heralded arrivals and departures of aircraft at the airport. They do it by blowing on their local trumpet – or Kaaki.
This was the practice at the Aminu Kano International airport until the 1980s. This airport is one of the country's oldest international airports. It began operations in 1936.
The airport is located in the ancient city of Kano in the northern part of the country. It was named after a prominent Kano-born Nigerian statesman, Mallam Aminu Kano.
Interestingly, this airport used to be the second-most active airport in Nigeria until things began to change with the economic downturn of the 1980s and 1990s.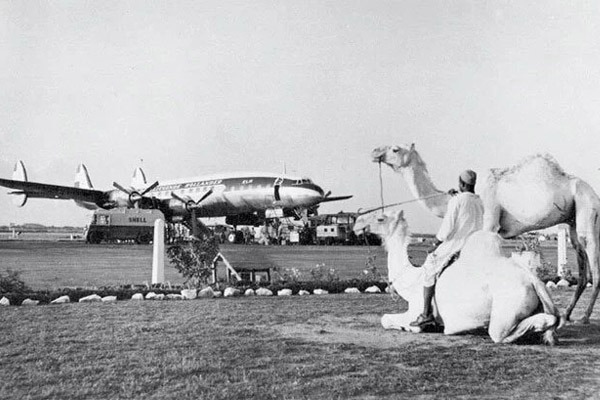 Until the mid-1990s, the Kano airport was the second most active airdrome in Nigeria outside the Murtala Mohammed International Airport in Lagos
Both local and international airlines operated scheduled flight from there boosting the economic activities and revenue of Kano.
Kabo Air, Nigeria Airways, Okada Air and other domestic carriers operated at least three daily flights into Kano. In addition, international airlines like British Caledonian, KLM, Iberia and Saudia favoured the airport.
The airport used to an important fuel stop for airliners flying long-haul services between Europe and Africa. With time, newer aircraft did not need fuel stops.
With the economic downturn of the 1980s and 1990s came the demise of the Kano economy and many international airlines stopped serving the airport.