Check Out The 2021 Mercedes-Benz S-Class Spy Shots (Photos)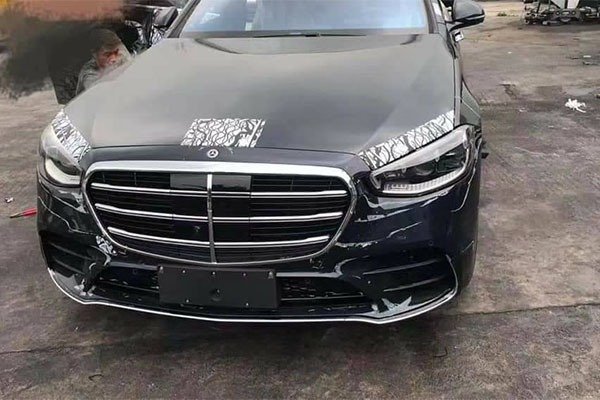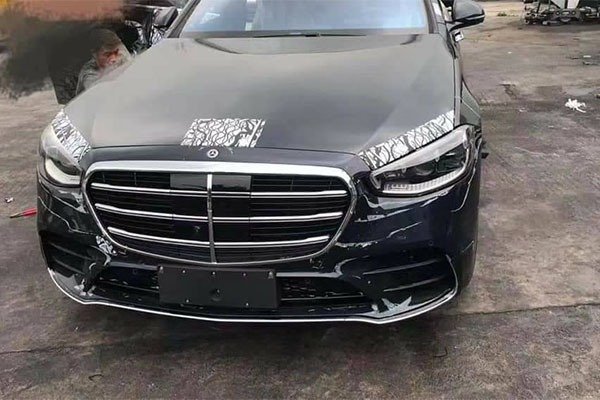 The launch of the new flagship sedan from Mercedes-Benz is getting closer and closer as the days roll by. But that doesn't stop spy shots to be leaked here and there. There are so many spy photos of the 2021 S-Class all over the place but most of them are heavily camouflaged. That has changed because this photo is as close as you can get to the real deal.
These images show a prototype with barely any camouflage tape on, in what seems to be a scrapyard. The pictures reveal the evolutionary front end sporting a slightly bigger grille flanked by slimmer headlights. At the back, there's a new taillamp that is similar to the one seen in the restyled E-Class sedan with a chrome strip that spans above them from fender to fender. There's a new boot lid and a redesigned bumper which in this case incorporates a couple of exhaust pipes.
Stepping inside and that's where the revolution takes. The entire dashboard has been changed and it looks nothing like the model it will replace. It sports a two-layer look, with the upper part incorporating the central air vents. These are now positioned above the new infotainment screen, rather than beneath it. The latter occupies a huge chunk of the dash and has a strong Tesla feel to it. Given that the number of buttons has been trimmed, the display will probably be used to control most functions of the car.
The 2021 S-Class is using a new MRA II platform and it is bigger than the ongoing model. It should feature Level 3 autonomous driving where the law allows it, as well as active suspension and perhaps rear-wheel steering. The engines will be revised with the exception of the V12 which may feature in the Maybach variant. More details will be revealed at the time of launch before the year runs out.
What's your take on this vehicle? Is it a hit or miss? Comment in the section below