All Nigerian Presidents & How They Increased Fuel Price; See The President That Never Did

Timeline Of The Increase Of Pump Price Of Fuel in Nigeria
Nigeria represents a huge paradox. Despite being the largest producer in Africa and one of the world's largest exporters of crude oil, scarcity of petroleum products is a recurring problem in the country. The abandonment of the local refineries has not helped matters.
Usually, these fuel scarcities happen prior to a hike in fuel prices.
Since Nigeria's independence, the country has witnessed quite a number of increase in the pump price of Premium Motor Spirit (petrol).
In this article, we will be highlighting the number of times that the pump price of petrol has been adjusted since independence.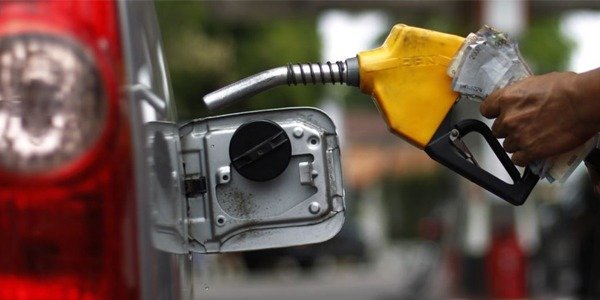 General Yakubu Gowon:  1966 – 1975
This was during the administration of General Yakubu Gowon. In 1973, Gowon increased the price of petrol from 6k to 8.45k. This was 40.83% increase.
General Murtala Muhammed:

1975 – 1976
General Murtala Muhammed was the head of state at the time. In 1976, he increased the pump price of petrol from 8.45k to 9k. This represented a 6.5% increase.
Major General Olusegun Obasanjo: 1976 – 1979
Major General Olusegun Obasanjo was the Head Of State. On October 1, 1978, Obasanjo increased the pump price from 9k to 15.3k during his time as President.  This was a 70% increase.
Alhaji Shehu Shagari:

1979 – 1983
On April 20, 1982, the civilian government led by Shehu Shagari increased the pump price of petrol by 30.7% from 15.3k to 20k.
General Mohammadu Buhari:

1983 -1985
The pump price remained the same (20k) during Buhari's time as military Head Of State.
General Ibrahim Babangida:

1985 – 1993
When General Ibrahim Babangida assumed power, he increased the pump price a total of four times.
March 31, 1986:      20k to 39.5k   (97.5%)
April 10. 1988:        39.5k to 42k  (6.33%)
January 1, 1989:    42k to 60k (Private Vehicles) (42.85%)
March 6, 1991:       60k to 70k (16.67%)
Ernest Shonekan:

1993
During the short spell of Ernest Shonekan as Head Of State (he spent 82 days in power), he increased the price of petrol by over 614.29% from 70k to N5. The increase took effect from November 8, 1993.

General Sanni Abacha:

1993 – 1998
For 5 years, General Sani Abacha was at the helm of affairs in Nigeria. His administration was marked by several fuel scarcities. Initially, he reduced the petrol prices but later increased it before reducing it again.
November 22, 1993:      N5 to N3.25k (price dropped 35%)
October 2, 1994:             N3.25k to N15 (361.54%)
 October 4, 1994:            N15 to N11 (price dropped 26.67%)
General Abdulsalami Abubukar:

1998 – 1999
General Abdulsalami Abubakar was the interim President between 1998 and 1999. During his tenure, the country experienced some adjustment in fuel price.
December 20, 1998:      N11 toN25 (127.27%)
January 6, 1999:            N25 to N20 (price dropped 25 %)

Olusegun Obasanjo:

1999 – 2007
During Obasanjo's tenure as President, the price of petrol only saw a single change but when he returned in 1999, the price experienced seven changes over a period of eight years.
June 1, 2000:         N20 to N30 (50%)
June 8, 2000:        N30 to N22 (price drops 26.67%)
Jan 1, 2002:            N22 to N26 (18.18%)
June 2003:              N26 to N42 (61.54%)
May 29, 2004:        N42 to N50 (19.05%)
Aug 25, 2004:         N50 to N65 (30%)
May 27, 2007:        N65 to N75 (15.39%)
Umaru Musa Yaradua: 

2007 – 2010
Interestingly, Yar'Adua was the only president who did not increase the pump price of fuel. During his tenure, he reduced the price of petrol from N75 to N65  (price drops 15.39%). The adjustment took effect from  June 2007.
Goodluck Jonathan:

2010 – 2015
Goodluck Jonathan adjusted the pump price of fuel three times during his tenure.
January 1, 2012:          N65 to N141 (116.92%)
 January 17, 2012:       N141 to N97 (Price drops 31.21%)
February 2015:             N97 to N87 (price drops 10.31%)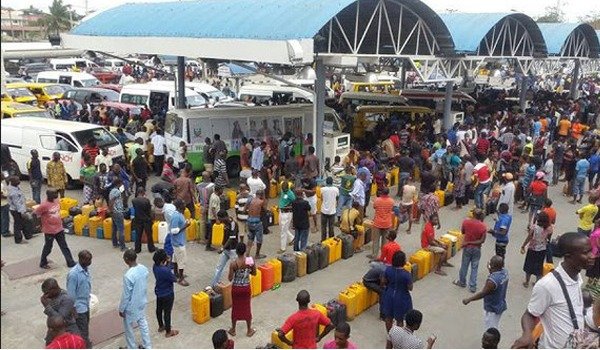 Muhammed Buhari:

2015 till date
President Mohammadu Buhari increased the price of petrol from N87 to N143 in 2016.
Buhari- May 11, 2016: N87 to N145 (66.67%)
March 19, 2020:  N145 to N125
May 2020: N125 to 121.50/123.50
July 2020:  121.50 to N140.80 (16%)
August 2020:  N140.80 to N145.86
September 2, 2020:  N145.86 to N151.56.
October 2020: N151.56 to N161.