Hushpuppi, The Instagram Sensation, And All The Cars He Has Been Associated With (PHOTOS)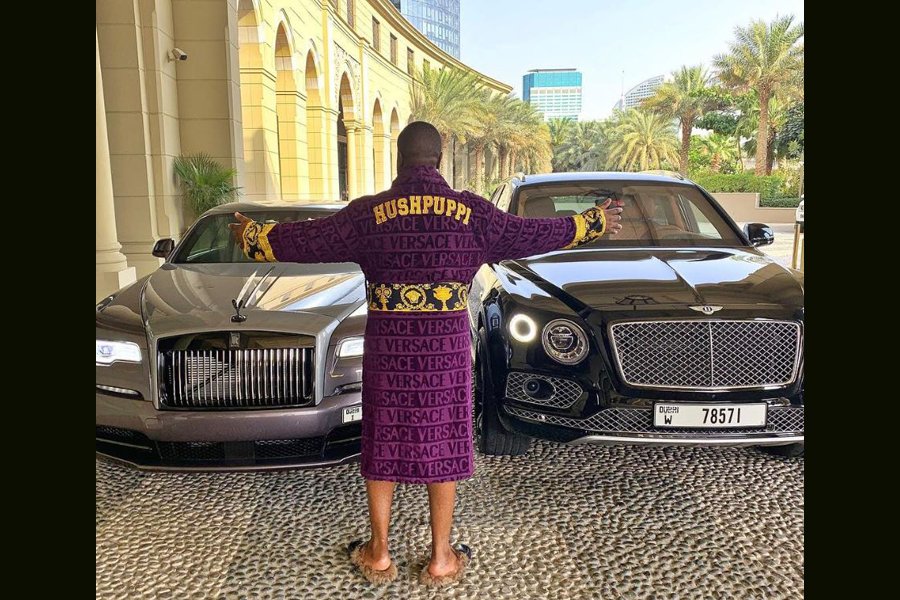 His name is Raymond Igbalodely.
On social media, he has achieved fame with the name Ray Hushpuppi – or simply "Hushpuppi".
Hushpuppi is a Dubai/Malaysia-based Nigerian Instagram sensation.
He has become a social media celebrity due to his ostentatious and luxurious lifestyle that he showcases online.
His pastime includes flaunting online expensive designers clothing, wristwatches, shoes, and of course – expensive cars.
See video of Hushpuppi in a Rolls Royce Dawn below.
He is also one individual that is not shy of controversies. He has been at the center of numerous online controversies.
Over time, Hushpuppi has had a number of expensive cars that he has associated with his lavish lifestyle.
To project his deluxe lifestyle, he frequently publishes photos and videos of himself posing with exquisite and expensive cars that most people can only dream of.
His captions of photos published of himself with these cars are typically cryptic. Thus, it is hard to determine if the cars are actually his.
However, last Valentine; he published an Instagram photo of himself with a Bentley Bentayga. His caption of the post was definite about the ownership of the car.
In the post, he captioned it thus:
"Bought myself a new Bentley Bentayga for Valentines. The best way to celebrate the season of love".
Below are some cars that have been associated with the social media sensation, Ray Hushpuppi.