Innoson CEO Turns 61, Marks Birthday With IVM Car Shaped Cake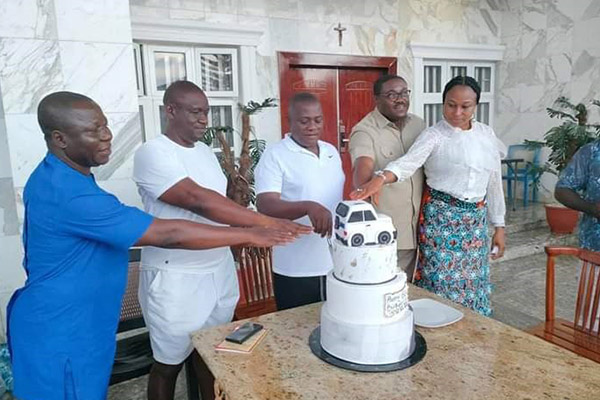 Innoson CEO Chief Innocent Chukwuma turns 61 on October 1st, marks birthday with IVM car shaped cake.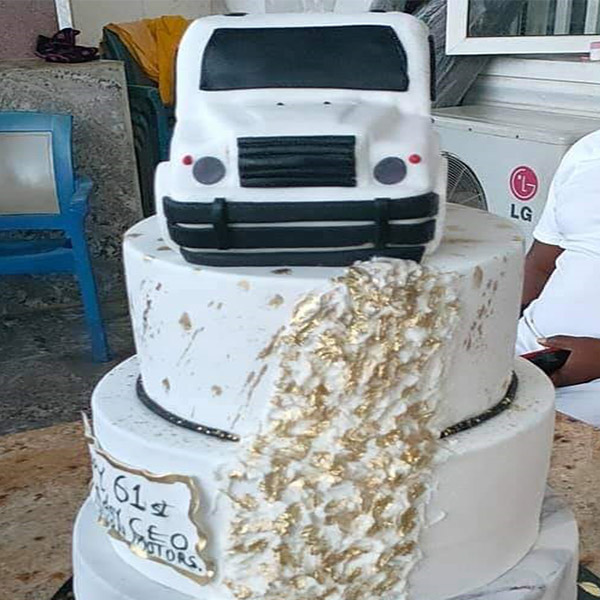 An erudite baker come up with an amazing cake structured in a car design to mark the 61st birthday of the Chief Executive Officer of Innoson IVM Group, Chief Innocent Chukwuma.
A picture shared by Cornel Osigwe, the Head of Corporate Communications and Affairs Innoson Group, on Facebook, was captioned with :
"Friends and well-wishers still trouping in to celebrate [email protected] This cake is great."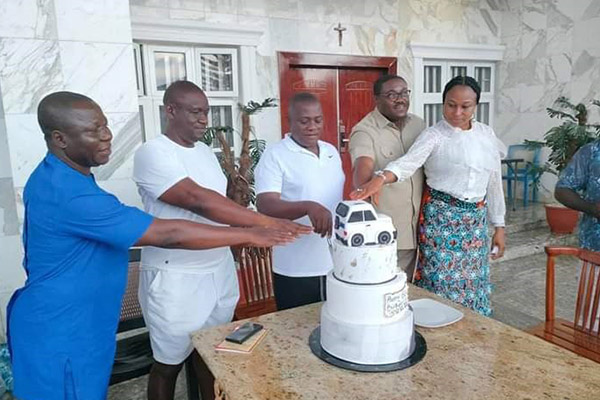 Chief Dr Innocent Chukwuma OFR, born on 1st October 1961, was born into a humble family in Uru-Umdim, Nnewi, Anambra State. His father, Chukwuma Mojekwu was a junior civil servant while his mother, Martina Chukwuma was a stay-at-home mum. He is the last of six children, four boys, and two girls.
He started his small business as a trader in motorcycle spare parts. He has since grown into a force in the auto manufacturing sector in Nigeria.
His story is inspiring and a lesson to every young African. A lesson that shows that with determination you can achieve the unimaginable.
Today, the Federal Government, State Governments, the Nigeria Army have fleet of vehicles made by the indigenous automaker. Government from West African countries like Mali, Sierra Leone and Ghana, are some of its customers.