Nigeria's Railway Construction Costs Exceed AU's Estimates By Over 100%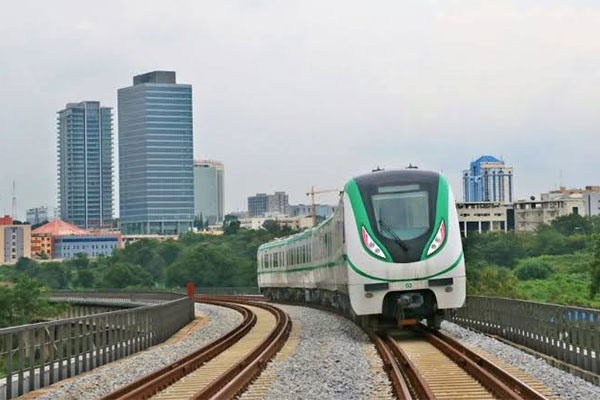 An investigation has shown that the average cost per kilometer (km) of the newly contracted Kano-Maradi rail line exceeds similar projects under the Programme for Infrastructure Development in Africa (PIDA), as estimated by the African Union (AU) by, at least, 100 per cent.
The Federal Government, recently, announced that it signed a Memorandum of Understanding (MoU) with Mota-Engil Group. The MoU was for the construction of the 283.75 Kano-Maradi standard-gauge rail at a contract cost of $1.959 billion.
A press release by the Federal Ministry of Transportation said the line would traverse Jigawa and Katsina. It would get to Maradi in the Niger Republic, raising eyebrows from different parts of the country.
A breakdown of the contract shows that it will cost the Government approximately $6.91 million (or N2.6 billion) per km.  The project is expected to be ready in the next three years.
Findings have shown that it is much cheaper to deliver similar projects in other parts of Africa. More importantly, the quotation for a similar distance under Africa's rail connectivity programme being discussed at the continental level is less than half of what Nigeria will spend to execute a bilateral project but which the country has chosen to shoulder alone.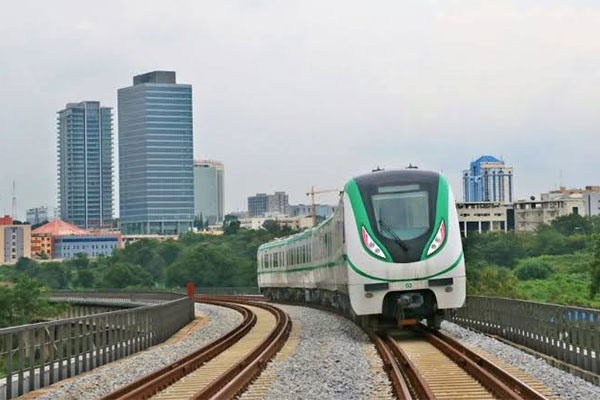 In an AU document titled 'Towards the African Integrated High-Speed Railway Network (AIHSRN) Development' exclusively obtained by The Guardian, the Union puts the estimates of the new railway line needs of the continent at 12, 000km, which are expected to be completed at a cost outlay of $36 billion.
"Under PIDA, 11 ARTIN corridors have been determined to require modernisation of existing railway lines and construction of new, modern rail lines as soon as possible as traffic demand is expected to exceed 10 million tons annually by 2040. In this regard, it is estimated that about 12,000 km of new railway lines would be built under the PIDA programme at a cost of about US$ 36 billion," the strategy document revealed.
At the estimated cost, the quote per km of rail track is $3 million, which is 57 per cent less than what the Nigerian Government, which has been part of the AU rail programme conceptualisation, will pay the Portuguese-owned Mota-Engil Group for the Nigeria-Niger rail contract.
The PIDA framework is part of the development of the African Regional Transport Infrastructure Network (ARTIN), which consists of the nine Trans-African Highways and 40 key corridors. There have been multilateral treaties and endorsements leading to the drafting of the implementation roadmap.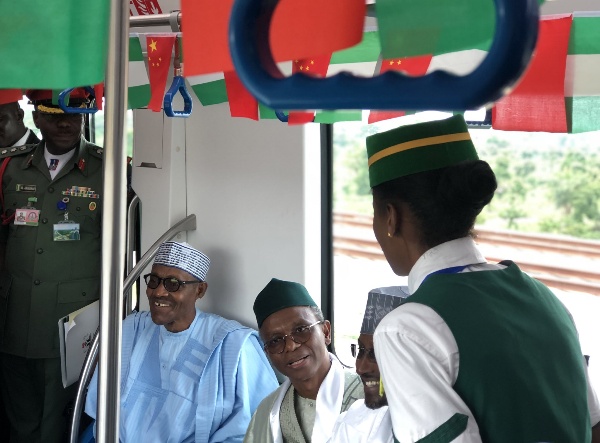 The First Conference of African Ministers responsible for the Railway Transport System was held in 2006 in Brazzaville, Republic of Congo, leading to the adoption of the Brazzaville Declaration and Plan of Action on African Railways.
This was followed up with the Railway Professional Conference on Interconnection, Interoperability and Complementarity of African Railway Networks held in Johannesburg in 2007 where the strategies for harmonizing standards for infrastructure, equipment and operational procedures for African railways were considered and adopted.
The regional infrastructure integration itself is a fallout of elaborate discussions on regional integration to facilitate trade and labour mobility, part of which was harmonised in a series of documents such as the Abuja Treaty, a roadmap on growing, self-sustained, competitive and regionally-integrated continent.
PIDA specifies critical rail infrastructure, which is consistent with the overall cost estimation. There is the Dakar-N'djamena-Djibouti Corridor Trans-African Highway whose rail component is estimated to cover 5,139 km and estimated at $14.050 billion or at $2.7 million per kilometer, much lower than any new rail project being executed in Nigeria.
The Djibouti–Libreville Corridor rail, stretching across a distance of 2,366 km will cost $2.2 million, which is just 31 per cent of what a cash flow-challenged Nigeria will incur on each stretch of km of the Kano-Maradi line.
The 2,891 km Cotonou-Niamey-Ouagadougou-Abidjan Railway is a hybrid project with 1,234km marked for construction and the remaining 1,657km for rehabilitation). The combined project cost estimate is $5.002 billion, making the cost per km $1.7 million.
In a telephone conversation at the weekend, with Director of Press at the Transportation Ministry, Eric Ojikwe directed our correspondent to engage the Nigeria Railway Corporation (NRC) on the technical issues that could have made Nigeria's rail projects costlier than those of other African countries.
But the Corporation's spokesperson, Mr. Mahmood Yakubu, insisted NRC knows little or nothing about details of the contracts. "They cannot refer you to me knowing well that my office does not take part in the signing; nobody is privy to what they are doing at the ministry," he noted.
According to transport consultant and railways specialist, Roland Ataugba, there is no technical justification on why Nigeria's rail projects could have been delivered at a higher cost than any similar projects in any parts of the world besides uncompetitive bidding and political factors.
Rolland, who is vast in Nigeria's rail project history, said: "The contracts were not competitively procured. They were mostly outcomes of political agreements between the presidents of Nigeria and China. The absence of competition in tendering does not incentivise keenness in pricing."
Ataugba also noted that the projects are contracted before preliminary designs are carried out. He implied that the contractor "prices on a big guess and would factor in all kinds of risks.
"Indeed, we are now notorious for appointing the contractor before consultants. So, we lose out on the benefit of competent advice before committing to a contract.
"We also almost always choose the engineering, procurement and construction (EPC) form of contract. Lately EPC and financing (EPC+F) which have tended to be more expensive than traditional forms of engineering contracts," he argued.
IT is not only the cost of the recent project that is seemingly overvalued. There is no official data on the distance between Abuja and Warri. Both are to be linked with a rail in a 30-year project. The existing Itakpe-Warri (that is being extended to Abuja) is 320 kilometer. If Itapke to Abuja is 262 Km by Google Map estimation, the new entire line, when completed, could be roughly estimated at 582km.
Credit: Guardian