Owner Wrecked ₦99m Lamborghini Huracan Performante While Trying To Show Off At A Supercar Meet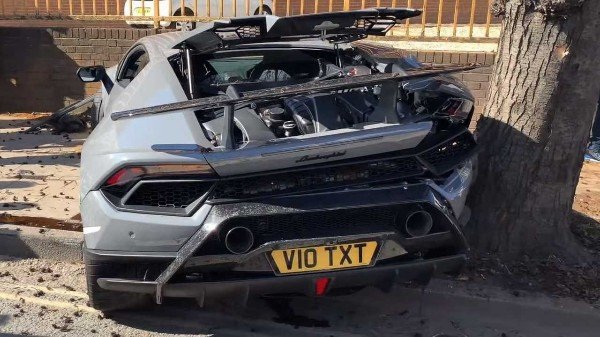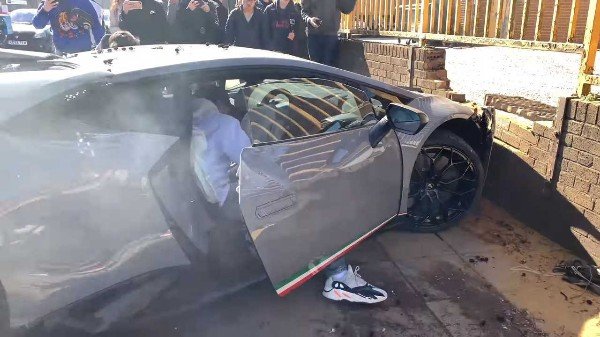 The owner of a grey Lamborghini Huracan Performante, who was trying to impress the crowd while leaving a supercar meet in London ,ended up crashing his 640 horsepower supercar into a tree and brick walls. Fortunately, nobody was injured in the accident.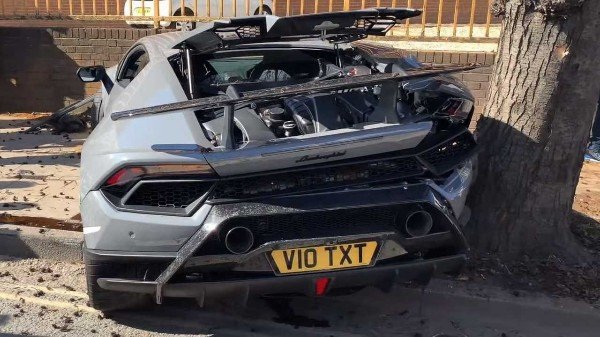 The super rich owner thought it would be a good idea to accelerate on a narrow road with cars parked on the side. As soon as the supercar took off, he lost control of his mid-engined Italian supercar ,before smashing across the pavement into a wall and a tree.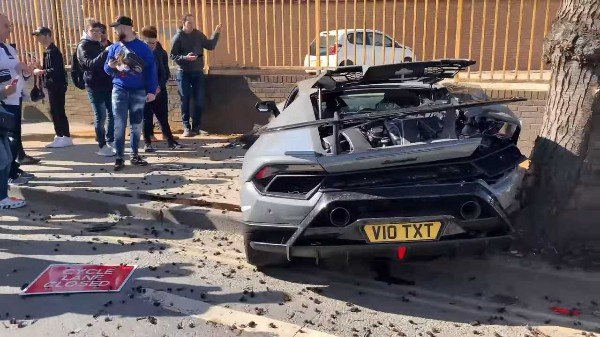 Extensive work and cash will have to be spent to see if the supercar is even repairable. The once fastest production car at the Nürburgring comes powered by 5.2 l V10 naturally-aspirated engine.It has a top speed of 325 km/h (202mph) and will accelerates from 0-100 km/h(0-62 mph) in 3.1 seconds.