Perfectly Timed Photos Of A Container Fall In Apapa Lagos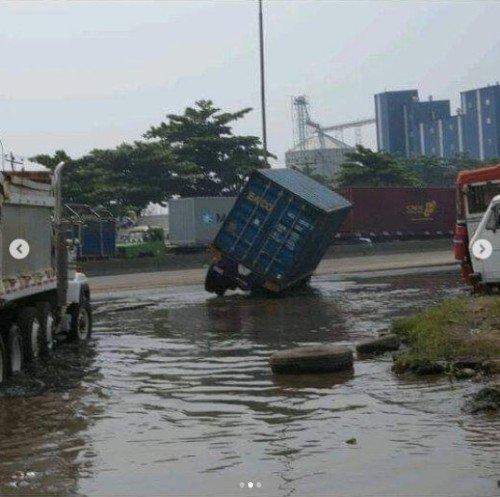 I still wonder how the photographer got to know that the trailer bearing this container will flip. Lucky enough,  no car or human being was around the trailer when it flipped.
Lives would have been lost on the spot.
This happened somewhere in Apapa, Lagos.
The photographer deserves some accolades for this perfectly times photos. He captioned it;
going, going, gone 😂😂 The "centre of excellence" wont kill us.
We should be very careful when driving around these trucks with containers especially on bad roads.
Container Truck Falls On Honda Accord, Near Lagos (PHOTOS)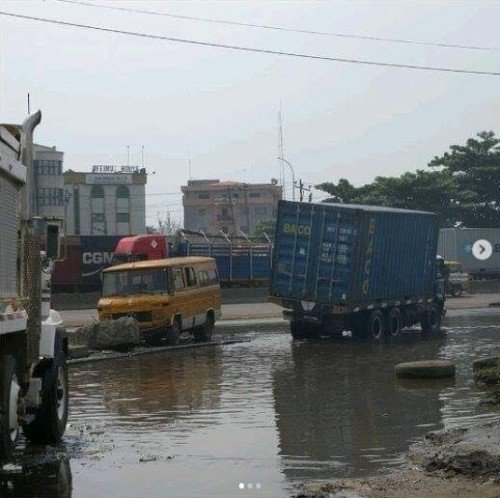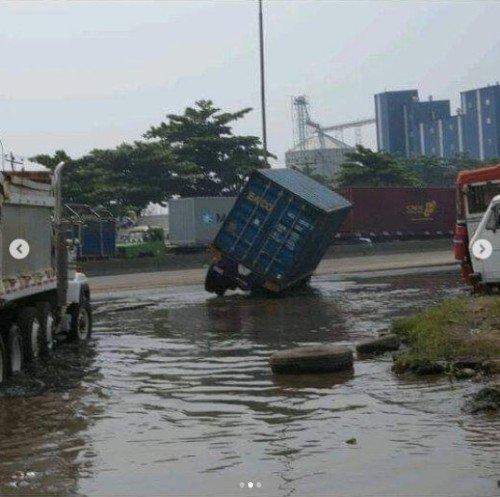 photo credit: nj_kennedy(Instagram).
Death Trap: Trailer Conveying An Unbalanced Cargo Container Seen On Road