Rolls-Royce Cullinan Lookalike "Hongqi E115" Electric SUV Spied During Road Tests In China
Chinese-made Hongqi E115 Electric SUV spied in camouflaged and undisguised forms during road tests in China.
Pre-production prototypes of the SUV was styled by ex-Rolls-Royce design boss, Giles Taylor.
The Cullinan SUV Lookalike is set to steal Rolls-Royce customers.
Upcoming Hongqi E115 Electric SUV has been spied in camouflaged and undisguised forms during road tests in China.
According to spy photos shared by CarNewsChina, the SUV still adopts the bold styling that is similar to the 2019 concept that was unveiled at the Shanghai Auto Show last year.
It features an external design inspired by Rolls-Royces "World's most Luxurious SUV", the Cullinan.
That's probably because Hongqi's current design boss Gilles Taylor used to work for the British luxury brand.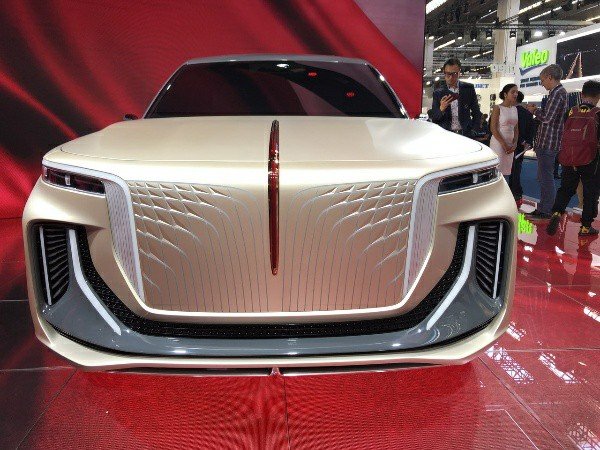 On the outside, it is equipped with a large grille, thin LED headlights and an elongated roof-line with sharp C-pillars.
Inside, it is equipped with a touch-screen infotainment system, a digital dashboard, as well as a touchscreen climate control system. The centre console and seats of the electric SUV have Alcantara finishing.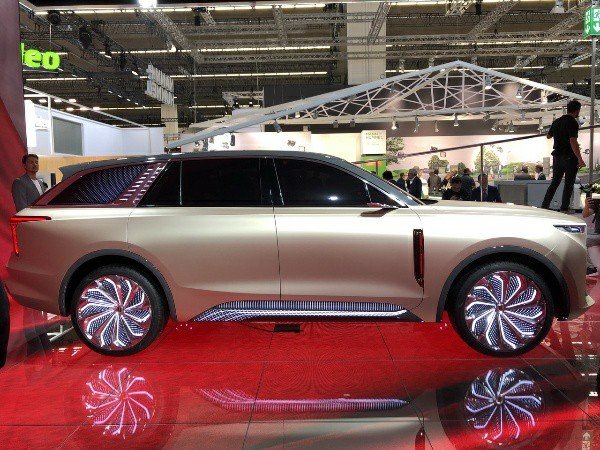 Other features includes a level 4 autonomous driving tech, 8 selectable driving modes, and a camera instead of conventional side mirrors; similar to the ones on the Honda e, Lexus ES and Audi eTron.
The off-road vehicle will have a batterypack that gives a range of 600 kilometers (373 miles) on a fullcharge.
The all-wheel-drive's powertrain will have 517 horsepower electric motor that allows a sprint time to 100 km/h (62 mph) is 4 seconds.
The big and heavy vehicle has a wheelbase of 3.25 meters (128 inches) and a total length of 5.16 meters (203 inches). To put it into context, it's longer than a Cadillac Escalade SUV.
The SUV is likely to be launched sometime towards the end of the year. Prices will be announced during launch.