See The Jaw-Dropping Car Collection Of Embattled Senator Dino Melaye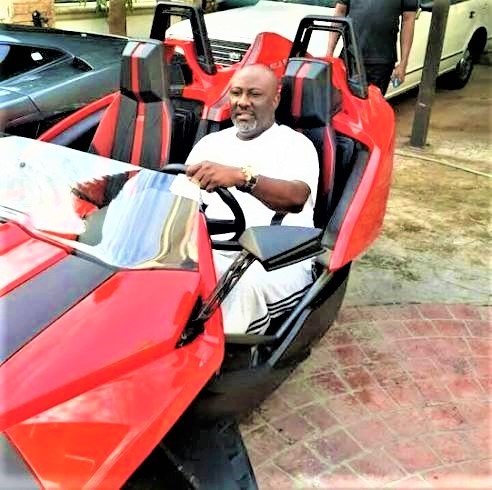 It is no longer news that the Nigerian Legislature has a budget that is more than the GDP of some countries. Little wonder Nigeria has one of the most well-paid legislators in the world.
With the kind of monies that Nigerian legislators are paid, they can, indeed, afford to live the deluxe lifestyle.
Some of our legislators are known to spend their earnings on real estates. Some invest their earnings in expanding their political base and territories. Well, some of them have also been known to spend their earning in enjoying the company of exotic women.
So, to each, his or her own.
However, a particular legislator is famous, or perhaps notorious, for the acquisition and flamboyant display of choice vintage and latest automobiles.
His name is Senator Dino Melaye.
Love by many, hated by some. He is, arguably, Nigeria's most vocal legislator and biggest whistleblower. His penchant for public exhibition of his automobile has become the stuff of legends.
Autojosh presents some exotic car collection of currently beleaguered Nigerian Senator, Dino Melaye.