This 1991 Audi V8 Will Cost You More Than ₦30m (Photos)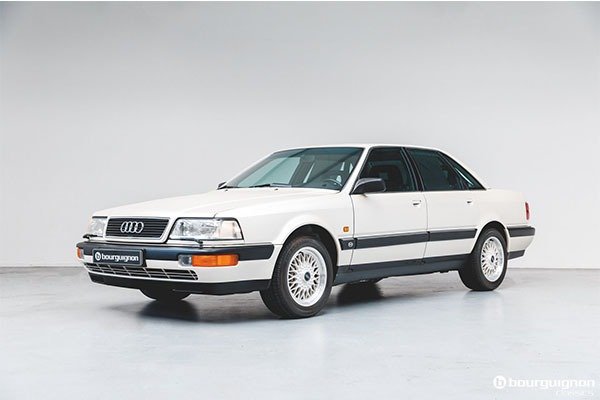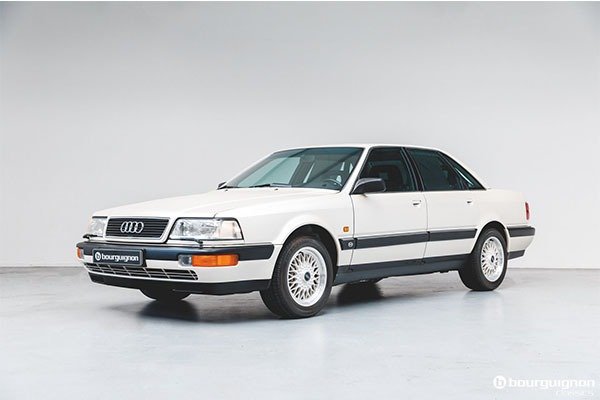 When Audi decided to go full luxury with its brand, the V8 was the first as it ushered in a new era. This was the car that paved the way for the A8 so its status is very important to Audi's history. Launched in 1988, this car brought Audi to the big dog's table. It now joined the likes of the Mercedes-Benz S-Class and BMW 7 Series for the battle of the German greats. It was Audi's first full-size luxury sedan, it's first production car to feature a V8 engine, and the first Quattro-equipped model available with an automatic transmission.
Now it is extremely difficult to get a used one that is in great shape but this one is almost flawless. This particular model has just 135 miles on the clock for a car that is 32 years old. And the fact that Audi made just 21,000 of these V8 means its a herculean task to find a good one. But surprise surprise, one has been found and it's ready for a new owner. The car is in Holland and it's very probably the lowest-mileage Audi V8 in existence.
The interior comes fully loaded (for 1991 version) with leather and wood fittings, a pearlescent white exterior (including the wheels). Heated seats, cruise control, automatic climate control etc are some of the features in this vehicle. The Audi V8 comes with a 3.6 litre V8 that outputs 276hp and 295 lb-ft of torque. This model comes fitted with a 4-speed auto. Now this car will cost more than ₦30m (before shipping and clearing), that's the price of the 2020 A8 sedan which is in abundance but this V8 may be the only one left.
Will you purchase this Audi V8 for that sum? Comment in our section below.