Nigerian Media Personality, Tomike Adeoye Gifts Her "Selfless Mother" Toyota RAV4 (PHOTOS)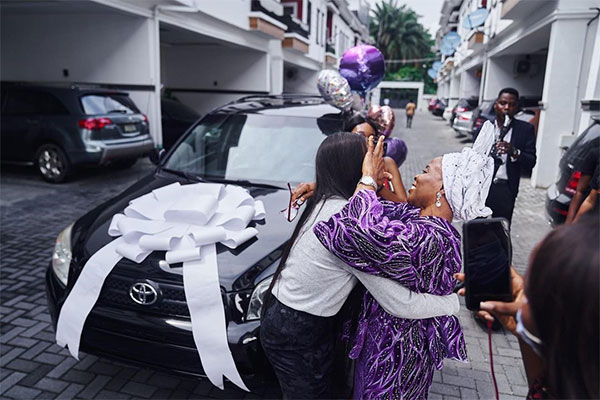 Nigerian media personality, Tomike Adeoye surprises her "Selfless Mother" with a Toyota RAV4 Crossover SUV gift.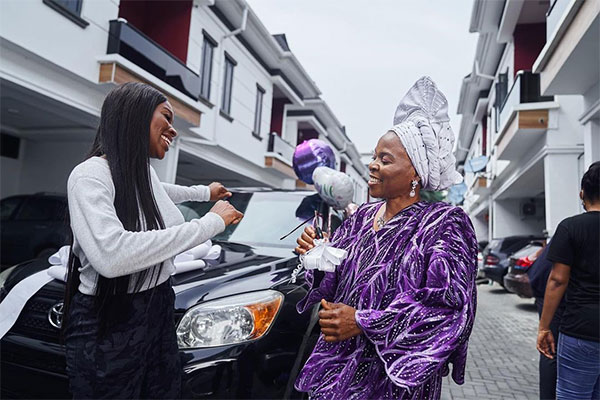 Popular Nigerian media personality, Tomike Adeoye, has gifted her mother – who she referred to as selfless person – a brand new Toyota RAV4 Crossover SUV.
The OAP penned a lengthy note on her instagram, explaining the rationale behind the gifting even though it's not a special occasion like birthday.
Tomike in her note, said that buying a car for her mum had always been her dream. She noted that she was glad to finally tick it off her bucket list.
The TV personality said that her mother is someone who does so much for other people without asking for something else in return. Tomike added that she learned to be selfless from her mama.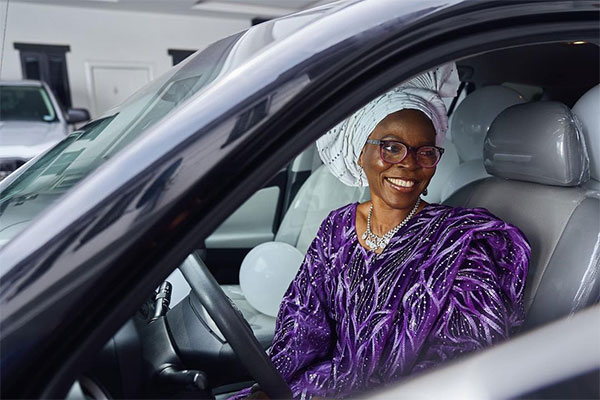 Further in the post, the media girl said that the car gift to her mother was just the tip of the iceberg for her because she deserved so much more.
She also thanked her for showing her support in her career and giving her the best feedback.
She wrote:
"This was definitely one of the best days of my life! I've always dreamed of the day I'll buy my mum a car.  And now I'm grateful to God I ticked that off my bucket list.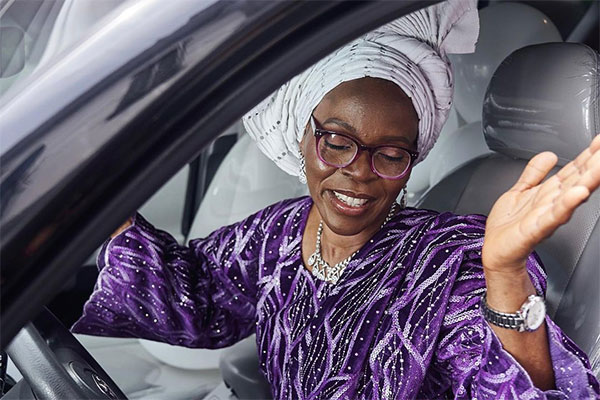 "Days after this surprise, she kept saying it was like a dream.lol. She said it was when she held the registration and purchase documents and saw her name everywhere it began to sink in.lol
"Momma is one person that does so much yet NEVER asks for anything! "I definitely learnt selflessness from her! When she got back into the country, we were unpacking her bags. Meanwhile, it reminded me of how selfless she was all over again!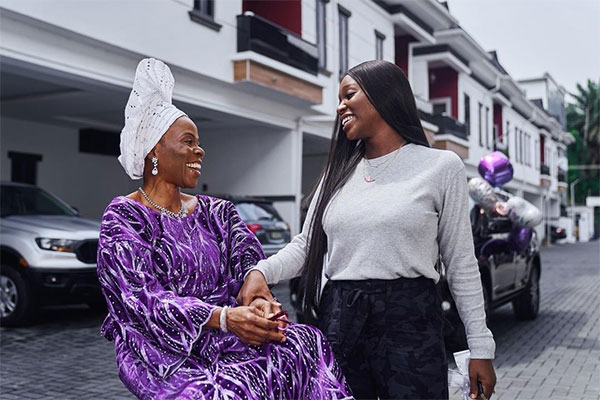 This woman didn't have up to 10 outfits for herself in all her boxes! It was literally filled with clothes, shoes and what not for us and her grandchild! "I pray this is a tip of the iceberg of all we'll ever do for you momma! You deserve this and sooo much more!
"Thank you family members for always watching and sharing my videos! After almost two years of vlogging, my address verification issue was sorted out last year and my first payment came through! It was like a dream! Couldn't think of a better way of spending that money.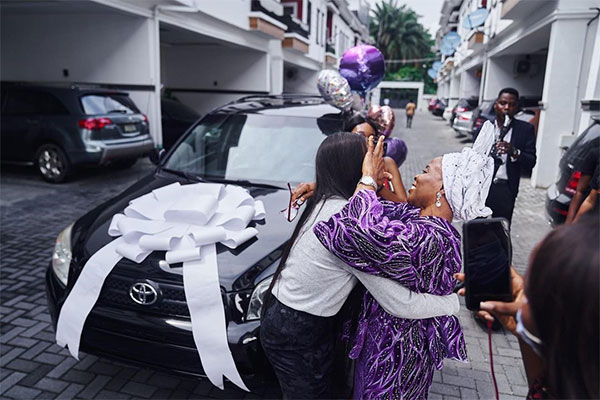 Momma is one person that watches my videos one million times and never holds back any criticism. She advised me to save the money.  However, I went straight to the bank to withdraw, added my savings and got her the perfect gift!"