10 Interesting Facts About Bugatti Chiron's 304 mph Record Breaking Run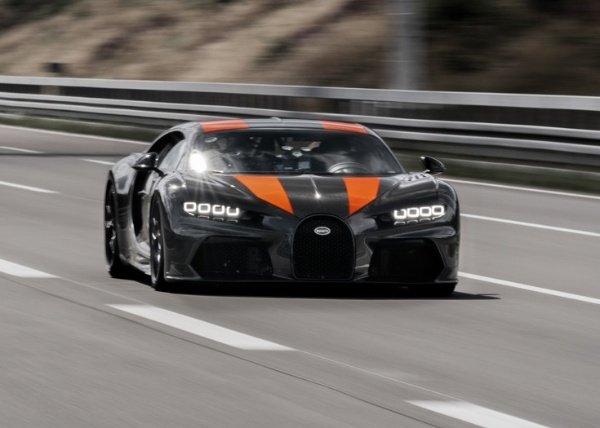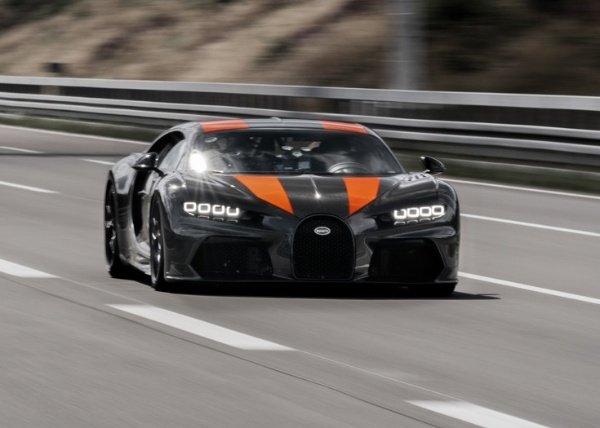 On August 2, 2019, Bugatti test driver Andy Wallace took a near production Chiron prototype nicknamed Thor to Volkswagen's test facility in Ehra-Lessian where it was powered to a new top speed of 304.7 mph.
Want to know more about the Bugatti Chiron's incredible feat? Below are some of the interesting facts and stats about the record run.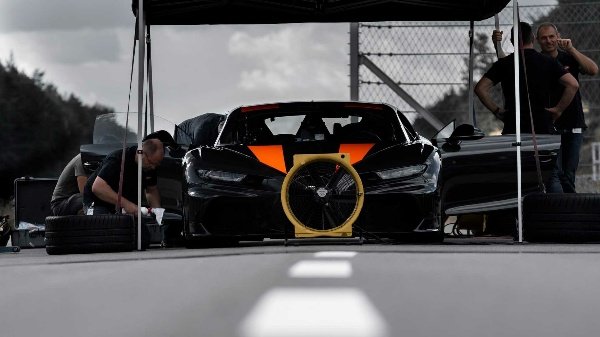 1) 6 Months
That's how long it took engineers at Bugatti, Michelin and Chassis wizards Dallara to tweak the standard $3m (₦1.1billion) Chiron into the speed demon nicknamed Thor. It is also about 10 inches (25 centimeters) longer than stock.
2) Upgrades
The Chiron received aerodynamic tweaks, new Michelin tyres to withstand the heat, and an upgraded 8.0-litre, quad-turbo W16 engine that produces 1,578bhp (up from the standard 1,479bhp).
3) Power of four 2021 Mercedes-AMG GLE 53 4Matic SUVs
The record breaking 1,578bhp Bugatti Chiron — nicknamed Thor — has the the power of four 2021 Mercedes-AMG GLE 53 4Matic Coupe and that of three 2020 BMW X6 M50i.
4) First Hypercar to officially cross the 300 mph barrier
The modified version of the Chiron hypercar is the first car to register the landmark speed officially, beating the Hennessey Venom F5 and the $3m (₦1.1billion) Koenigsegg JeskoKoenigsegg Jesko.
5) 304 mph (490.484 km/h)
At that world record speed, the Hypercar was covering a staggering distance of 136 metres per second or about the length of a football pitch (90-120 metres) in less than a second.
6) 320 mph
That's the top speed the Chiron would have achieved if the record run had taken place on the straight track in Nevada where Koenigsegg set its 2017 record speed, according to Bugatti.
The air at Ehra-Lessien test track in German is about 10 per cent thicker because it is just 50 meters above the sea level, compared to Nevada's track that is about 1,036 meters above the sea level.
7) 64 mph
That's how much the Chiron went than the McLaren F1 back in 1998. Coincidentally, the McLaren F1 was also driven to record top speed of 240.1 mph by Andy Wallace.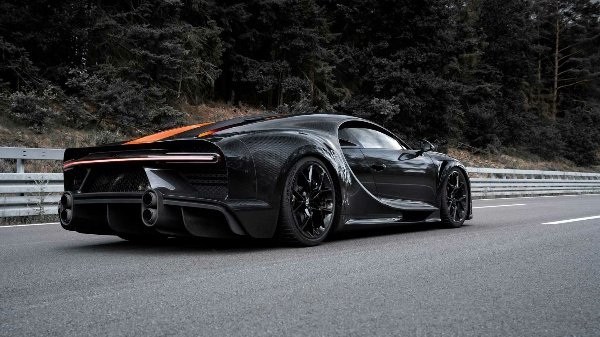 8) 4,100
That's how many times the metallic thread-reinforced Michelin Sport Cup 2 tyres rotated per minute. Lack of tyres that could handle high-speed runs has forced Bugatti to limit the Chiron speeds to 420 km/h (261 mph), or 375–380 km/h (233–236 mph) without the specific key, for safety reasons.
9) Koenigsegg Agera RS is still the Fastest Production car
The Longtail Chiron achieved the 304 mph in only one direction. To qualify for a record under Guinness World Record rules, automakers are required to make two runs in each direction – and taking the average of the speeds.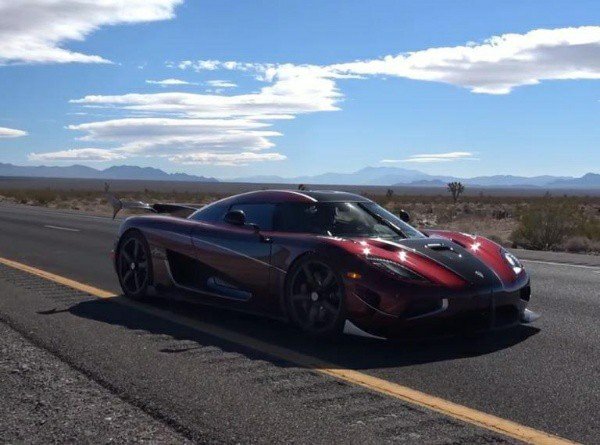 For now, Koenigsegg Agera RS Hypercar remains the world's fastest production car, after achieving a two-run average of 277.9 mph (444.6 kph) on a closed stretch of Route 160 in Nevada in 2017.
10) No More Top Speed Runs From Bugatti
Bugatti has announced that it was done chasing speed records. The French automaker says its goal was to be the first automaker to break the 300-mph barrier.
What Do You Think? 
Also See: Buy and sell cars faster on Carmart NG