10 Things That Can Make Your Car Look More Beautiful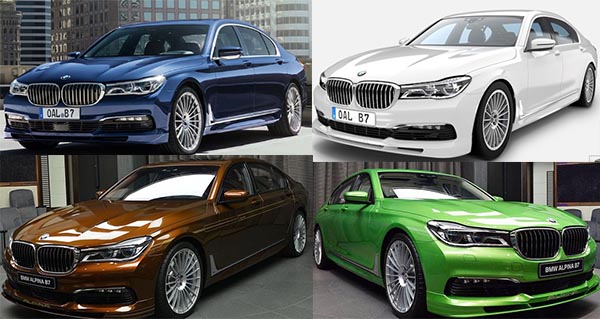 You don't have to be a mind reader to tell what's going on in the minds of people who just bought a car. Most car buyer I've come across is particular about what they can do to make their car look more beautiful. The tender loving care can be as simple as buying a nice sticker or as major as a complete retrofit. Whichever it is, they hit the internet to make searches and hit the stores to make purchases.
If wanting our newly purchased cars to look more appealing was a crime, almost everyone would have been a criminal. Eventually, the appetite for these upgrades starts to decline shortly after you start using the car.
Just last week, an elderly man who is about 70 years old was saying he wanted the car he was about to buy to have all the lovely perks. He said he wants to use the car to showcase what he's worth since he can't be carrying all his houses around town.. Lol
Today, Autojosh.com is talking about few things that can covertly or overtly make a difference in a car.
Wheels can really make or mar a car. It can really redefine the looks of a car by changing it from basic to OMG! Some car lovers pay so much attention to the wheels on a car same way others pay attention to the shoes on people's feet. If you are asked to choose between having wheel covers or alloy wheels on your car, which would you prefer? Also tell us the wheel you prefer in the picture below.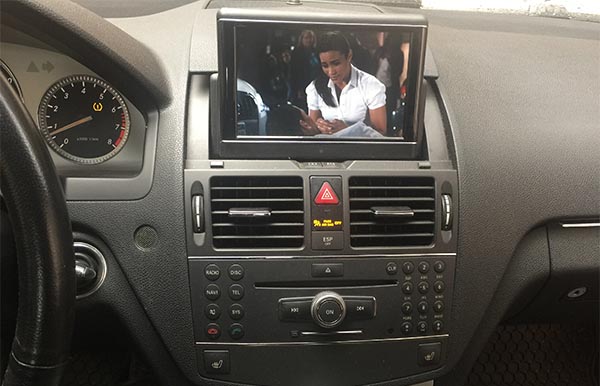 Touch screen, reverse camera, navigation and DVD. Who doesn't want one in his/her car? Some of us even spend as much as ₦50,000 – ₦100,000 or even more to install these things in our cars. If possible, it's better to buy a car that comes with a factory fitted display screen or you buy the original screen if you have to install one. A fake aftermarket product can have glitches or tacky graphics.
This device gives aerodynamic benefits to cars by spoiling the flow of unfavourable air around the car. Originally used in race and performance cars to reduce drag, spoilers have also found their way to our daily regular cars creating stylish visual appeal in addition to its core function. Some of us like to buy a spoiler and stick it on the boot of our car if it didn't come with the car.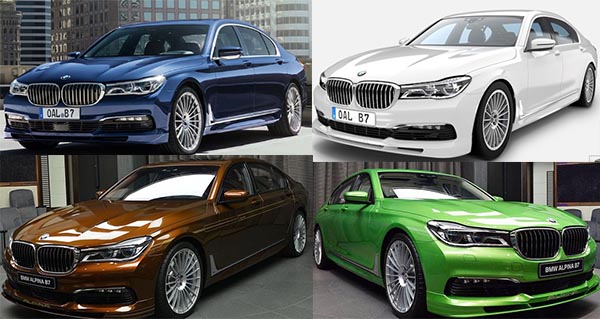 The colour of a car can make a whole lot of difference. Car colour preference do vary from one person to another, however, there are some car colours that should rather be left unexplored. To make a car look more attractive, you may decide to change the colour, respray with the same colour, wrap it, buff it etc. Whichever you want to do, don't employ the service of a rookie because finishing is key. In some cases, all the car needs is just a wash.
Which colour do you prefer for the BMW Alpina B7 in the photo below? Is it the Alpina Blue, Alpine White, Chestnut Brown or Java Green?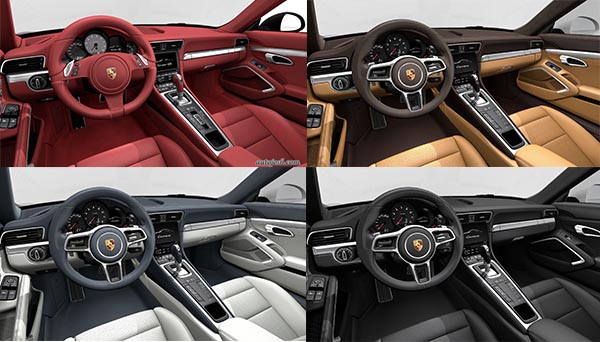 One place you spend most of the time with your car is the passenger cabin. Therefore, the inside has to suit your taste. Some people prefer black fabric interior because of the kids while some others prefer to go red or brown leather. Your decision about the interior colour is better taken before you pay for the car.
Check out this picture showing the interior of the Porsche 911 in different colours and tell us if you are team black, red or brown interior.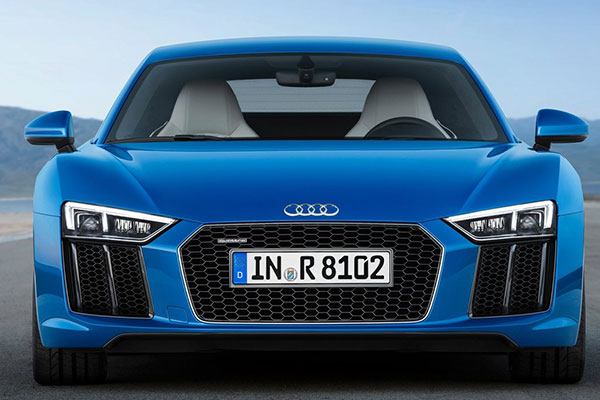 You know there is this unusual beauty cars do have when coming from a distance with their headlights on. Some drivers will go to any length to have that. Some people even deliberately turn on the headlights of their cars and forget to turn them off when they get to their destination making the closest battery charger ₦500 richer.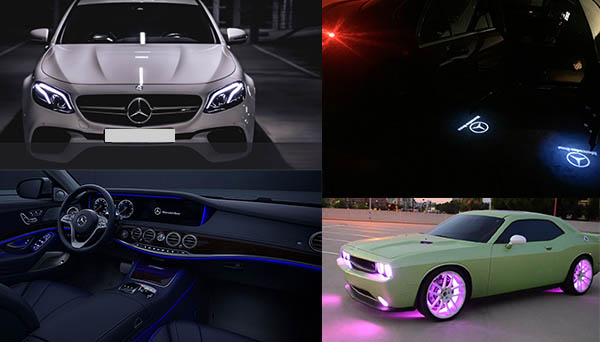 These lights range from LEDs head and tail lights to off-road flood lights, ambient lights, emblem light, neon light etc.

Tinted windows are amazing but excessive tint can be ugly and disastrous especially those dark nylon tints that you have to create a hole to see the side mirrors. Nylon tints can also put you in trouble with the police so it's better you have the factory one.. and don't forget to have your tint permit. Alternatively, you can also use sunshades.
9. Stickers, Badges and Decals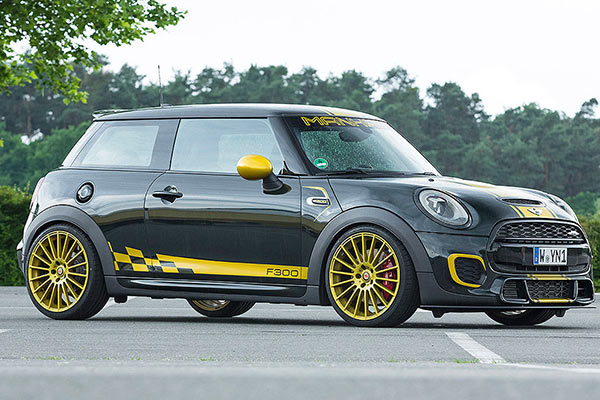 If you think it's only the guys that are guilty of wanting their cars look more appealing, well, that's not true. The ladies are also particular about having some nice and colorful stickers on their cars. Even some mothers want the "Baby On Board" sticker on their cars for its beauty over its function. See how to properly use the "Baby on Board" sticker HERE
Don't overdo the stickers. If you have a Ferrari or AMG badge on your Toyota Corolla, we beg you to remove it. You can change it to Nigerian flag, logo of your favourite football club, etc.
10. Some Chrome Accents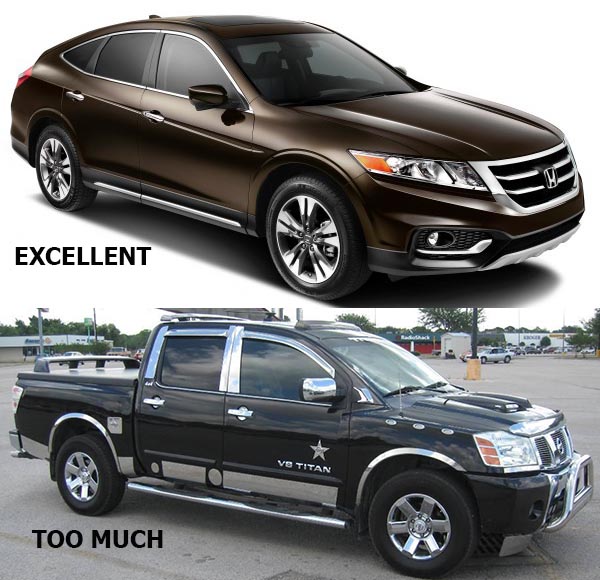 When it comes to chrome, less is more. The more you try to impress, the more you mess up the car. Don't be like the owner of this Nissan Titan.
How do/did you spice up your car? Tell us in the comment section.
Don't forget to like, rate and share.
You can also check this online car store for various car accessories.. https://autojosh.com/shop/