7 Types Of Cars You May Have A Hard Time Shipping To Nigeria From USA
Shipping to Nigeria
Most of the cars we drive in Nigeria are shipped in from USA. Shipping cars from USA is a very simple process that can easily get complicated. Lots of changing policies and lots of documentation issues. So you really have to be at the top of your game so you don't get stuck when trying to ship your car.
Based on the experience Autojosh.com has garnered in the car importation business, we'll be talking about 7 types of cars you may have challenges shipping from USA to Nigeria. If you are unable to resolve some of these challenges, your car may become impossible to export.
1. Cars That Don't Have Valid Title Document 
The title document is a proof of ownership of a vehicle. This document is needed anytime you want to sell, register or export a car. It contains the VIN (Vehicle Identification Number), make, model and year of the car as well as the details of the owner amongst others. To export a car from USA, the original Certificate of Title or a certified copy is required to be submitted to U.S Customs and Border Protection (CBP) at the port the car will be exported from. You can check various ports in The United States HERE. Note that vessels only call to Nigeria from few of the ports. 
Before you buy a car for export, make sure you ask the seller about the status of the title document. Not having a title does not mean the vehicle will never leave the shores of The United States. However, it can cause a lot of delays. Seek the counsel of your shipping agent if this issue arises as there are other options you can consider. For example, if the state you purchased the vehicle does not issue titles for your type of vehicle, you can use the bill of sale or Manufacturer's Statement of Origin (MSO) alongside supporting documents from the state.
See what a title document looks like below..

2. A Car That Has A Lien On It
A lien means a lender (lienholder) has partial ownership of the car. The lienholder can be a bank, credit union, financial institution or even an individual. The lender could place a lien on a vehicle because the finance is yet to be paid off, there is unpaid repairs on the vehicle or the vehicle was used as collateral in another transaction. Whichever it is, you will not be allowed to export the lienholder's property until you regularize with them. You can also see that the title document above says there is no lien on the car.
3. Brand New Cars
There are some controversies surrounding the export of brand new cars from USA. Few years ago, it was considered illegal with security agencies and car manufacturers snooping around to prevent the export of brand new cars especially to China where the cars could be sold for double the original US price.
The illegality of such exports ended in April 2014 when a Federal Judge in Ohio State ruled that such exports were indeed valid. She concluded that the car manufacturers didn't want their brand new cars to be exported to other countries where they sell at higher prices.. as this would affect their profitability and make them less competitive in those destination countries.
Despite the Judge's ruling, some car manufacturers still use other means to deter exporters from buying their brand new cars. For example, they may request that you sign a non-export agreement before the car is sold to you. Heavy sanction is also imposed on dealerships that sell for export.  So what some exporters do is, they buy cars that have been slightly used but still looks like sometime that's straight from the factory. If they must buy a brand new one from a brand that won't allow them export, they pay the taxes and register the car before exporting it like a used car. Other options do exist for those who know their way.
4. Cars That Are More Than 25 Years Old
As against the usual 15 year limit for underage cars we've been used to, the actual embargo for shipping cars to Nigeria in the International Trade Policy is 25 years. So most shipping lines will not even carry the car once they know it's above 25 years old. Clearing it in Lagos is not an issue but the major issue is exporting to Nigeria from USA. Isn't it interesting that The United States of America upholds our Nigerian policy more than Nigeria does?
This is one policy that is difficult to fathom as some Nigerians who want to ship classic cars to Nigeria find it challenging to do so. Who even buys a regular car that is over 25 years old because they are on a budget? No body I guess. These old cars are only appreciated by car collectors.
Some of these car collectors claim they were able to import in a container while some other had to import the cars as semi knocked-down parts. The option some other people settle for is to ship to Cotonou and bring to Nigeria through the land border which is currently illegal. No matter the restriction, these cars still find their way to Nigeria.
5. Stolen Vehicles
This is obviously a given and no one need to be told. The U.S Customs and Border Protection is particular about preventing stolen vehicles from leaving their country. Believe me! No one wants to be the scapegoat.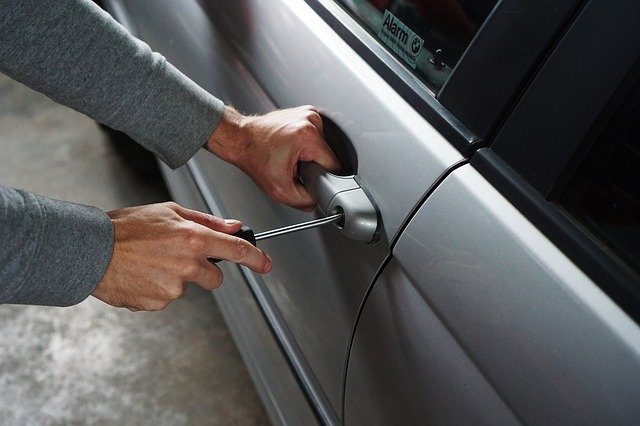 6. No VIN/Altered VIN/Inconsistent VIN 
This VIN (Vehicle Identification Number) is as important as your fingerprint or iris recognition when you are entering or exiting a country. Your car will definitely be flagged if there are irregularities in VIN. I once had this challenge when I bought a 1976 Benz to give myself a treat. The car had a 10-digit VIN instead of the 17-digit that was introduced in 1981. The issue was resolved after a few weeks and the car eventually sailed after some delay. They do all these checks because the VIN of the car being exported may have been cloned or altered and the car may have even been stolen.
7. Loaded Cars Cannot Go On RoRo
I've had a lot of people tell me that they want to load goods in their cars to take advantage of the space to save shipping and clearing cost. Unfortunately, this is not allowed if you are shipping your car via RORO except you ship it in a container. This is allowed in Europe but not in USA. The car will be rejected.
What issues have you had when shipping your car and how were you able to resolve it. Let's hear you in the comment section and don't forget to like, rate and share.