Check Out The Latest 2021 Audi A3 Sedan (Photos)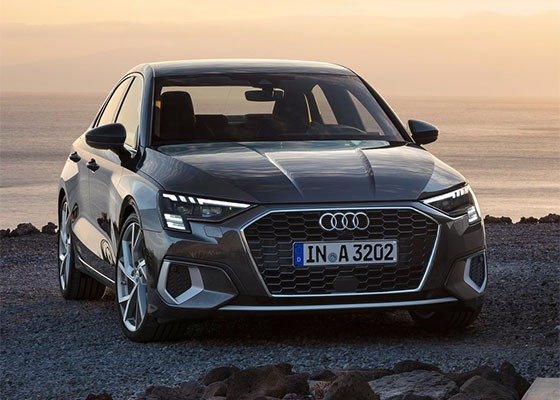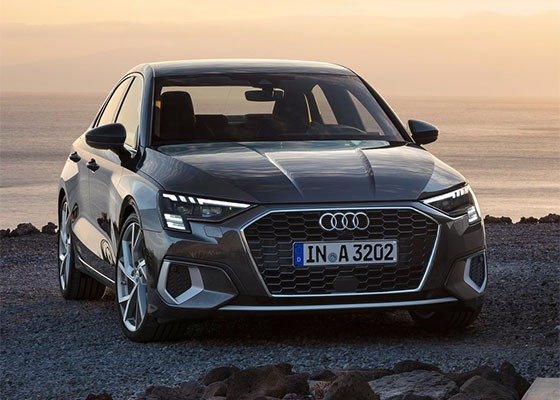 The Audi A3 has now become an important vehicle lineup for the company over the years. It brings a different feel as an introductory model for any person who wants to have a taste. Since its introduction in 1996, the Audi A3 has grown and it was the pioneer for the small-sized luxury car segment we are familiar with now. Without the Audi A3 (sedan of course) we wouldn't have gotten its rivals like the BMW 2 series grancoupe and Mercedes-Benz  A-Class sedan. Now let's see what makes this 2021 Audi A3 sedan special.
Looks
Since the 5 door variant has been launched already we know what to expect. The design is no different in the front part of the car only at the rear end that is different. Audi designers looked to draw out the roofline slightly and tighten up the rear end to give the A3 sedan a little more of that four-door coupe look that's in vogue. The changes make the car slightly longer, wider, and taller. It's not all cosmetic, as the extra 0.4 inches of roof height combined with lower seats has yielded an extra 0.8 inch of headroom in the front row. The alterations have also made for an aerodynamic improvement, which should help fuel economy. The stance the A3 sedan gives is similar to what its big brothers give, that aggressiveness and style.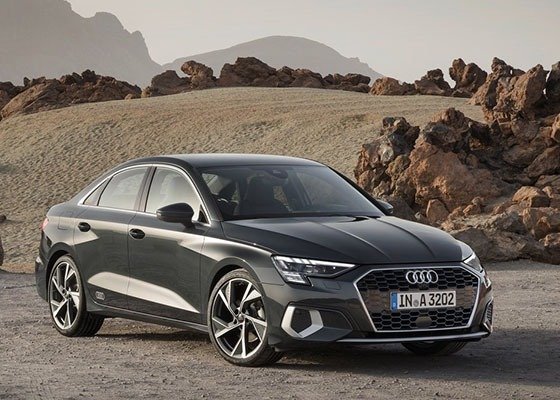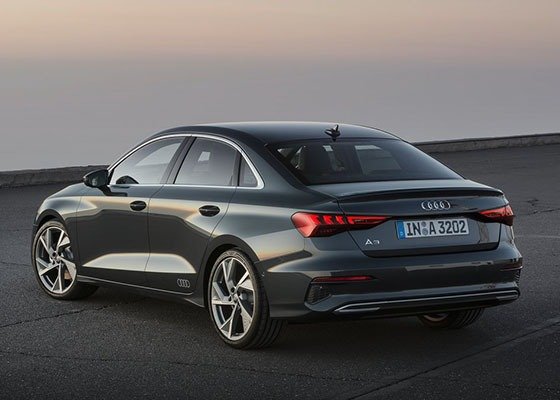 Interior
The interior layout of the sedan and hatchback are the same but the interior space is different. Following the rest of the Audi lineup, the new car ditches the pop-up infotainment screen, in favour of a 10.1-inch display, now baked into the centre console. Apple CarPlay and Android Auto pairing come standard and the latest MMI navigation is an optional upgrade.  Audi's signature Virtual Cockpit digital gauge cluster now comes standard as a 10.3-inch screen, with a 12.3-inch cluster and head-up display available on the options sheet.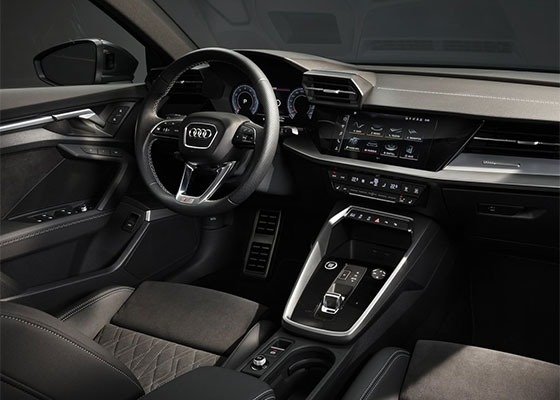 Engines And Transmission
The engine and transmission of the A3 sedan are the same as the hatchback too. The engine variants include two 1.5-litre TFSI three-cylinder engines and a 2.0-litre TDI. One of these TFSIs is paired with a 48-volt mild-hybrid system. The other engine is a 2.0 Turbo 4-cylinder engine that outputs 184hp. The A3 sedan is available in a new 6-speed manual and 7- speed automatic transmission. Other engine variation will arrive at a later date.