Chinese 'NIO EP9' Camera Car Films Lamborghini Aventador SVJ Vs Koenigsegg Agera R Drag Race, Dusts Them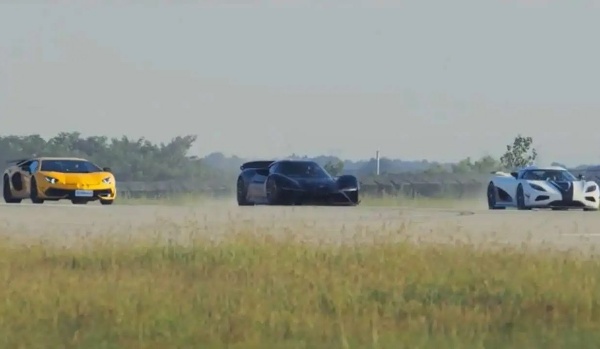 Surprise Finish! Chinese NIO EP9 Camera Car films Lamborghini Aventador SVJ Vs Koenigsegg Agera R drag race, Dusts Both
Just 6 of the limited-edition NIO EP9 sports car will be built, with each having a base price of $1.2 million.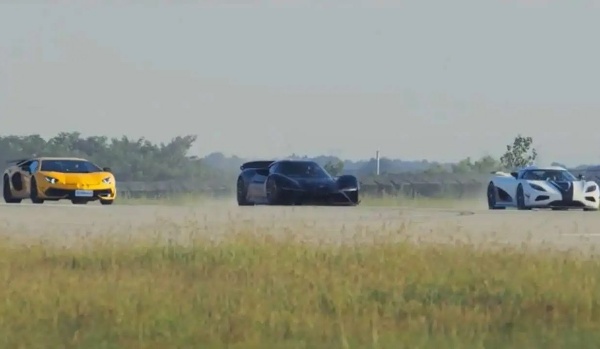 YiChe, one of China's top car publications, recently lined up a Lamborghini Aventador SVJ and a Koenigsegg Agera R on a dusty airport runway for a supercar drag race.
The Aventador SVJ is currently the most powerful Lamborghini that can be purchased in China, while the Agera R, with a top speed of 273 mph, held many land speed records.
Video
To film the battle of the supercar heavyweights, YiChe employed the services of all-electric NIO EP9 sports car since a really fast camera car is needed to chase down racing supercars.
The Aventador SVJ pulls away from the Agera R off the line and held onto its lead till it crossed the quarter-mile marker in 12.34 seconds at 191.2 km/hr (118.8 mph).
Swedish supercar Koenigsegg came second but finished strongly at 199.1 km/h, crossing the line after 13.17 seconds.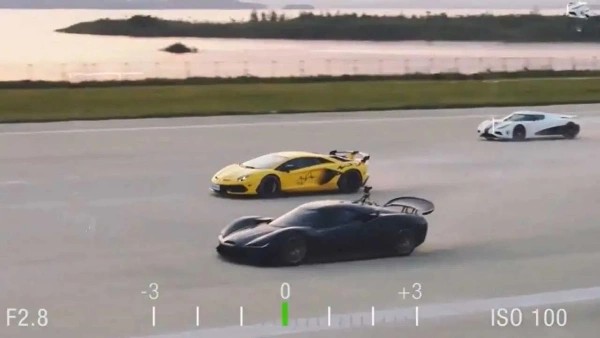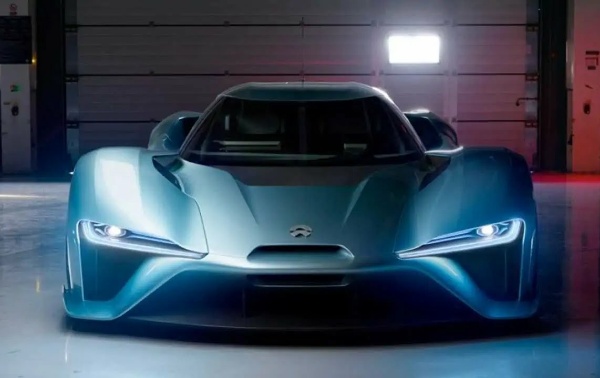 However, the quickest car during the drag race wasn't the Lamborghini, but the 1,341-hp Chinese-made NIO EP9 that was used to film the race.
Despite starting a further back than the Lamborghini and Koenigsegg, the all-electric NIO EP9, decked with cameras, still passes and dusts the two European models.
The Chinese supercar, which stands for Electric Performance 9, features an electric motor at each wheel that combine to produce 1,341-hp.
Thanks to its instantaneous torque, it can hit 62 mph (100 km/h) in 2.7 seconds, 124 mph (200 km/h) in 7.1 seconds, and 186 mph (300 km/h) in 15.9 seconds. It has a top speed of 194mph.
Just 6 of the limited-edition car will be built, with each having a base price of $1.2 million.