HondaJet, The Aircraft Produced By Honda, Is Now In High Demand
HondaJet, The Aircraft Produced By Honda, Is Now In High Demand
The globally-renown carmaker, American Honda Motor Co., has now ventured into the aviation business. Honda went into that line of business through its subsidiary company, Honda Aircraft Company.
Today, HondaJet, a line of aircraft produced by the company, is now the most delivered aircraft in its class in 2019. This is based on numbers provided by the General Aviation Manufacturers Association (GAMA).
According to the Honda Aircraft Company, during 2019, Honda Aircraft Company delivered 36 aircraft to customers globally, becoming the most delivered very light jet for the third consecutive year.
In a statement, Honda Aircraft Company President and CEO Michimasa Fujino, said, "We are pleased that customers across the globe continue to demonstrate a preference for us, as they are able to identify our best-in-class performance and the distinct innovation embodied by our product,".
"We are continuously improving our efficiency, overall performance, and cabin comfort in order to be at the forefront of transformative technology that proves the value of very light jets for efficient travel to all types of users," added Fujino.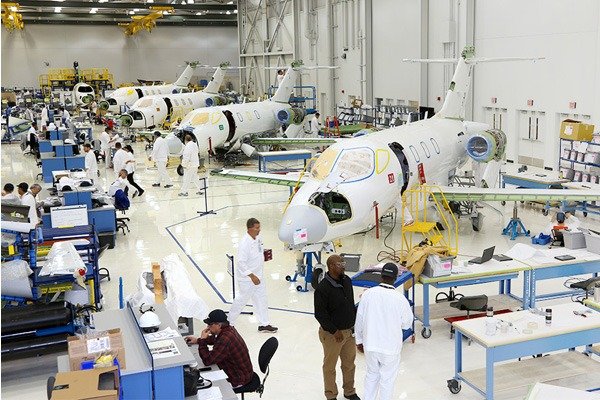 The HondaJet Elite is the fastest, furthest and highest-flying plane in its class. The HondaJet Elite incorporates Honda Aircraft's many technological innovations. This includes the unique Over-The-Wing Engine Mount (OTWEM) configuration, Natural Laminar Flow (NLF) nose and wing, and composite fuselage. All of these advancements contribute to the aircraft's superior performance, unparalleled efficiency and maximized fuselage space, making the aircraft's cabin the largest in its class. The HondaJet Elite cabin features a full-service galley, a private lavatory with optional belted seat and an exclusive Bongiovi sound system. The aircraft sets the gold standard in safety and human-machine interface technology with an ergonomically designed cockpit and enhanced customized Garmin® G3000 avionics suite.
About Honda Aircraft Company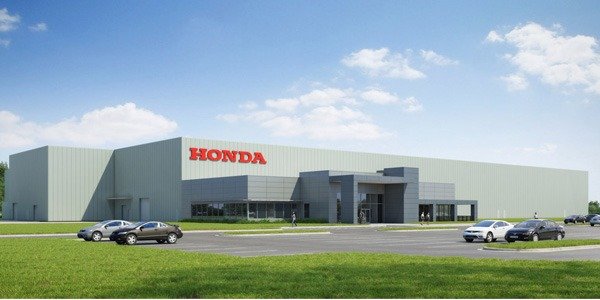 A rendering of Honda Aircraft Company's new 82,000-square-foot production facility in Greensboro, North Carolina, USA
Honda Aircraft Company is a wholly-owned subsidiary of American Honda Motor Co., Inc.
The company's headquarters is located in North Carolina, the birthplace of aviation.  Mr Soichiro Honda founded Honda Aircraft Co., Ltd., in 2006. This is to fulfil one of Honda's longstanding dreams to advance human mobility skyward.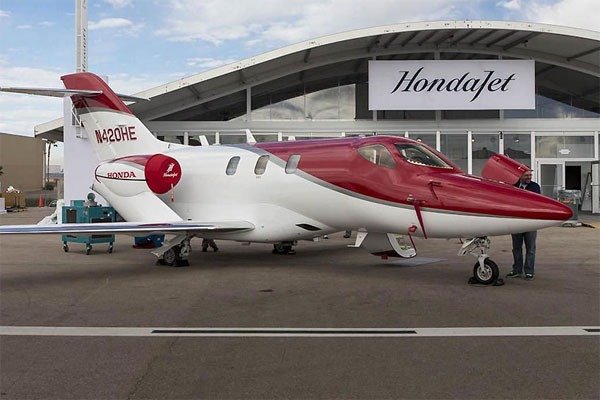 Honda Aircraft Company is currently in the process of constructing a new $15.5 million dollar, 83,000-square-foot wing production facility. It is located at its worldwide headquarters in Greensboro, North Carolina.
Honda Aircraft Company's sales and service footprint span across the globe. For instance,it is in North America, Europe, Latin America, Southeast Asia, China, the Middle East, India, and Japan. The HondaJet fleet is currently comprised of around 150 aircraft worldwide. It has been the most delivered light jet in its class in 2017, 2018, and 2019.