Motorcycles Were Banned, Tricycles Were Not; Onitsha People Got Creative (Photos)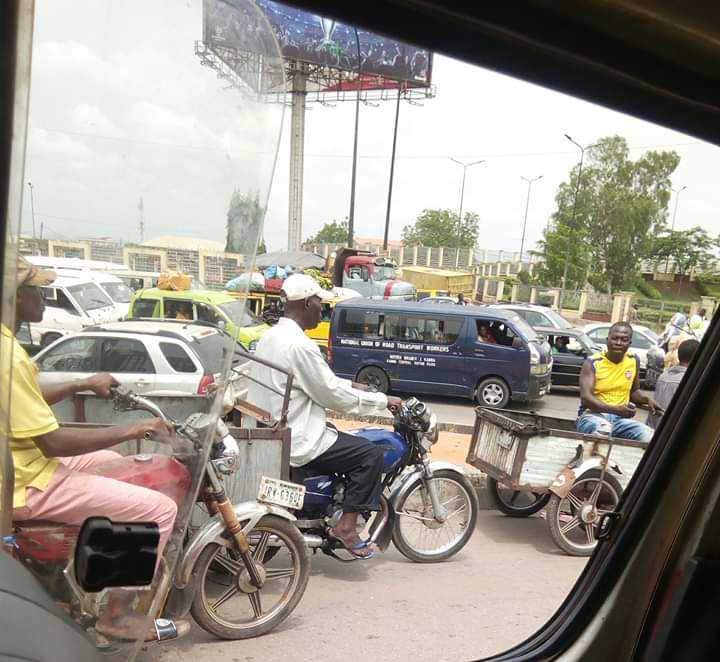 Last year, the use of motorbikes popularly known as Okadas were banned in the major cities of Anambra state , but tricycles were allowed.
The Anambra Government embarked on the enforcement of the order banning the use of motorcycles in Onitsha and Awka on Sunday, 1st July 2018.
Security operatives were given directives to impound any motorcycles being used within the two major towns.
Ever since then, the motorbike owners in Onitsha started thinking outside the box. They got creative and thought out a solution.
They took their bikes to local experts where they could be fabricated or converted to crude tricycles. The pictures in this post will explain more.
They freely ply the major roads where they were banned. To them, they are not disobeying the traffic laws.