See The Luxury Car Sandra Ikeji, Who Had 200 Bridesmaids, Used For Her Wedding (Photo)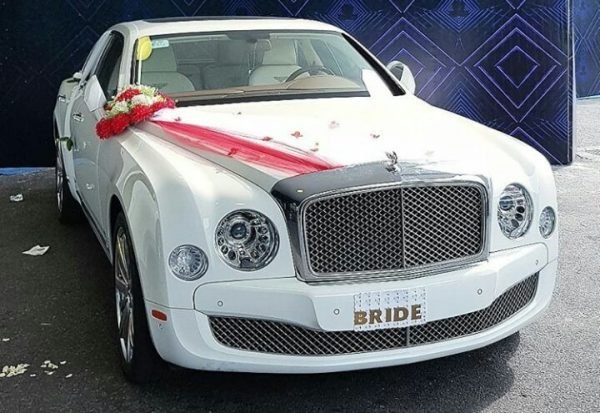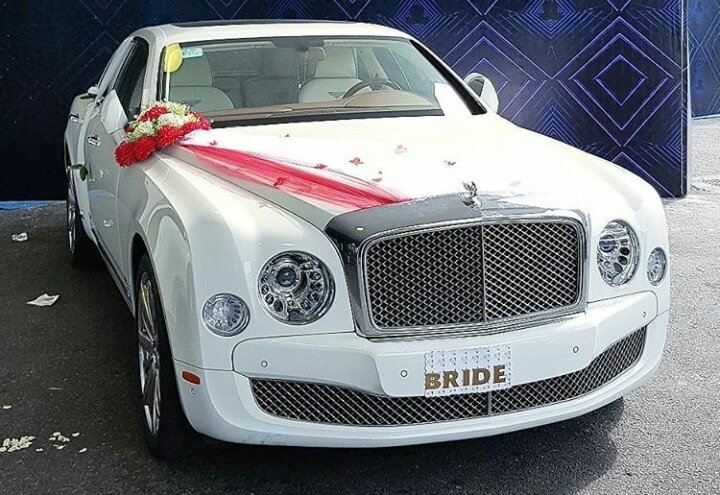 The wedding ceremony of Sandra Ikeji,  who's Linda Ikej's sister took place yesterday, 11th January, 2020.
This particular wedding has been the talk of the town. Various social media platforms went agog because of the record she broke. It's even trending on twitter at the moment we put this post. Sandra, who is an event planner, shut down Lagos state on her wedding day with 200 bridesmaids. The wedding held at the Landmark event center in Victoria Island, Lagos.
Many are saying it will make the Guinness World Record, but the GWR website is yet to update its records as at press time. The current record holder is American Tina Ackles. She had 168 bridesmaids on her big day which took place at the Safety Harbor Resort and Spa in Florida, U.S. on April 18, 2015.
As a car blog,  we're not so much interested in the bridal train or the fashion that graced the event;  our arrow is aimed at the power on wheels that graced the event.
An extraordinary wedding like this attracts extraordinary cars.  The bride Sandra, made it to the wedding in a Bentley Mulsanne which belongs to the sister, Linda Ikeji – a top rated blogger in Africa. According to Linda, she got the luxury car to celebrate the arrival of her baby boy. One Hundred Million Naira (N100,000,000) is the estimated landing cost of the Mulsanne in Nigeria.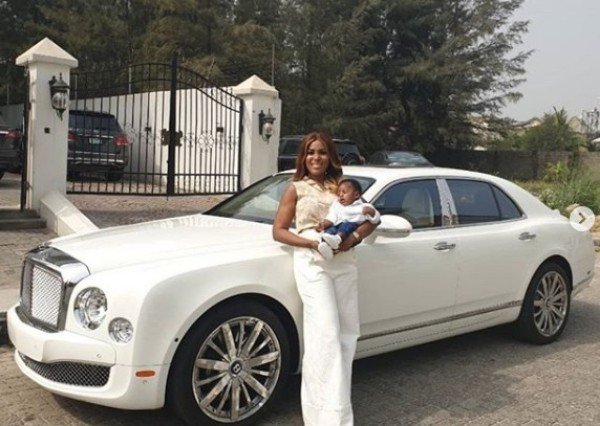 The Bentley Mulsanne is a British handmade full-size luxury car produced by Bentley Motors Limited in the United Kingdom.
Below are some of the features of the Bentley Mulsanne
Engine: V8 twin turbo
Power: 505 hp
Torque: 752 lb⋅ft
Top Speed: 190 mph
Transmission: 8 – speed automatic
We would be making another post on various cars that graced the wedding very soon.  You just have to stick around and not miss out.