See How APCON Has Taken Up The Responsibility Of LASAA (PHOTOS)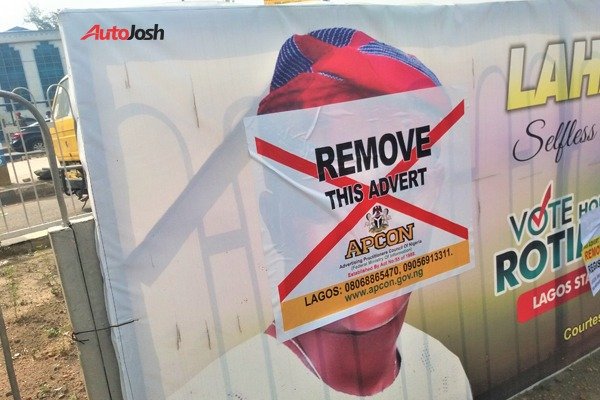 Lagos State Signage and Advertisement Agency, or simply, LASAA is an agency of the Lagos state government.
It was established in 2006 to regulate and control the indiscriminate erection of outdoor advertising and signage displays in Lagos State.
The coming of LASAA ushered in a considerable measure of sanity on the streets of Lagos. The random posting of posters and billboards, etc., was significantly minimized.
For residents who strongly desired to erect signage, they get to pay some fee to LASAA.  This way, LASAA helps to generate revenue for the state.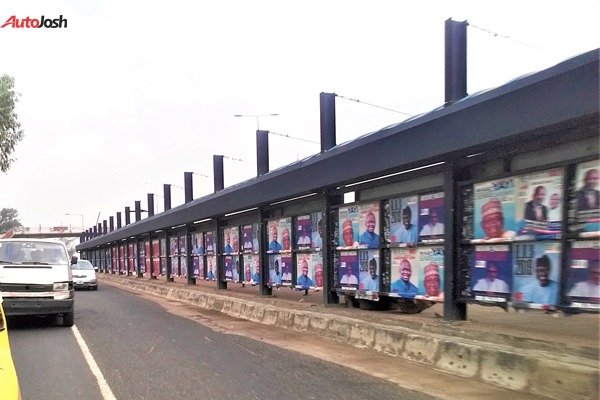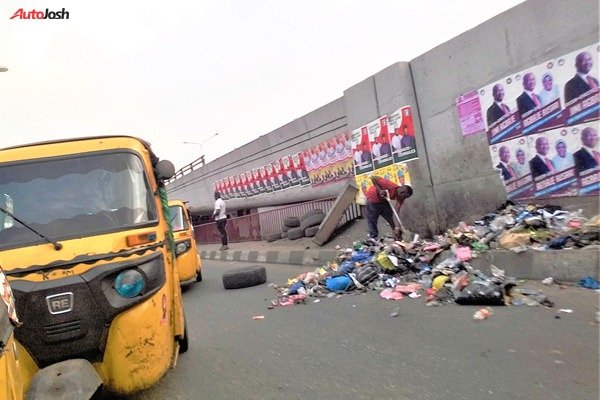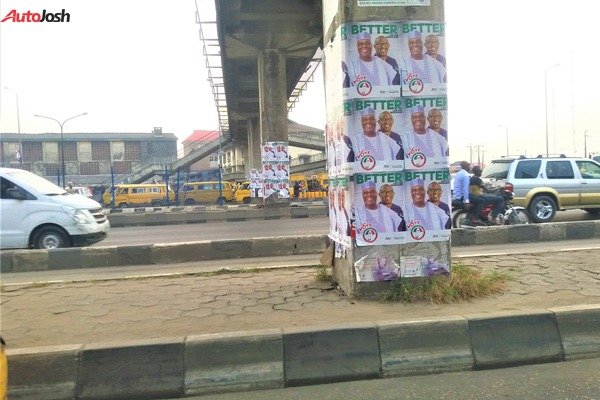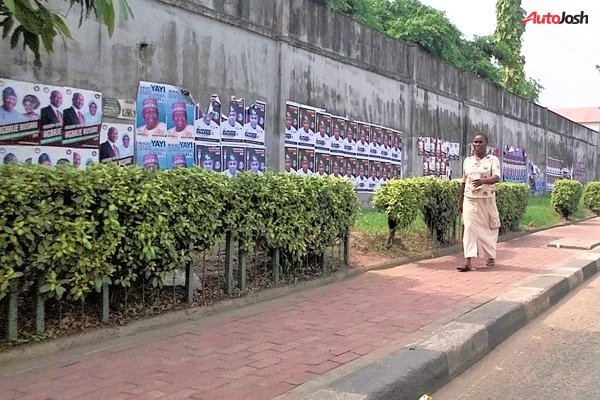 Sadly, during electioneering seasons, LASAA appears to be reduce to a toothless bulldog. For whatever reason, this agency  loses the tenacity that it is known for.
During such periods, LASAA demonstrates an enormous failure to call these politicians to order.
For instance, currently, the streets of Lagos are completely   overwhelmed with political campaign posters.
LASAA wittingly looks the other way as politicians go on a frenzy to deface every street walls and surfaces in Lagos with their posters and campaign materials.
This crude campaign method go unregulated and violators are left unpunished by the agency whose responsibility it is to penalized offenders.
Thankfully, APCON (Advertising Practitioners Council of Nigeria ) appears to have taken up the responsibility of LASAA.
APCON  is a regulatory body in charge of control and regulation of all forms and aspects of advertising practices in Nigeria.
See pictures below.