Under Ojuelegba Flyover, Now A Center For Political Conference And Stadium (See Photo)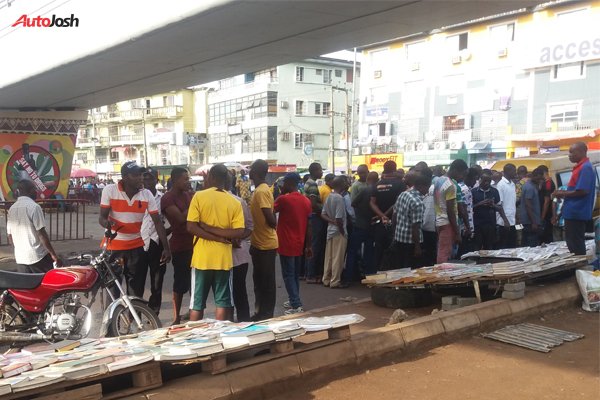 The rehabilitation and remodeling of under Ojuelegba Flyover commenced early this year.
The project timeline was designed to be within 24 weeks. Sadly, that project has since overshot the completion deadline.
Worse still, the project appears to have been abandoned.
While we remain optimistic that work would resume at under Ojuelegba Flyover, for now the location has become a major meeting point for political discourse and for sporting activities.
It is now common sight to behold a motley crew of Lagosians congregating around a newspaper stand under the Ojuelegba flyover. The objective of the gathering is to discuss politics. The discussions are typically heated. The topics of discussion are often determined by the news headlines of the day on major newspapers.
Also, it is also a prominent feature to see young boys converting a section of the yet-to-be-completed under the flyover as a football field.
Indeed, it has become a case of making something out of a bad situation.
The remodeling project of under Ojuelegba flyover is part of the effective utilization of spaces under flyovers in Lagos state project.
The project is under the supervision of the Lagos state Ministry of Housing.
The contractor in charge of the remodeling of under Ojuelegba flyover is Indepthartistry Limited.