Vodafone's Wingcopter XBR Drone Sets New Guinness Speed World Record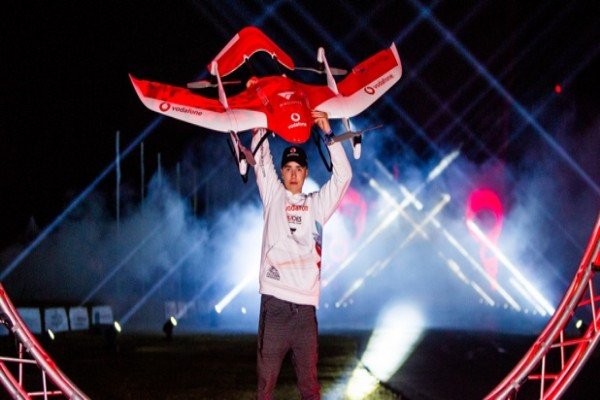 World Champion drone racing pilot has piloted the Vodafone's Wingcopter XBR Drone to a new drone(VTOL) speed world record at the Goodwood Festival of Speed.
The teenage UAV racer, Luke Bannister , achieved a top speed average of 150 miles per hour (240.6 kilometers per hour) down a 328-foot track at the world's greatest celebration of motorsport and car culture.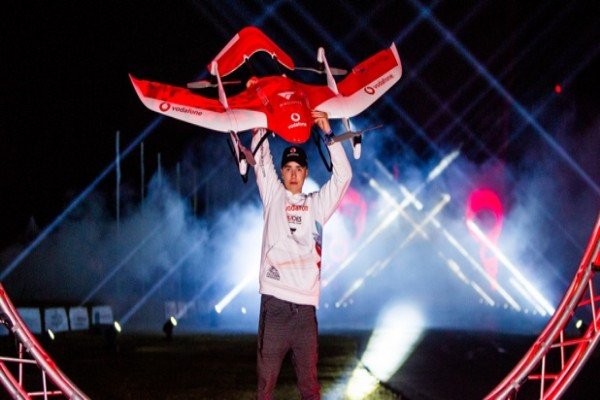 Guinness World Records has officially confirmed the fastest ground speed record by a remote-controlled tilt-rotor aircraft (vertical take-off and landing (VTOL) UAV). This achievement is what Vodafone needs to promote its upcoming 5G network.
Vodafone has shifted part of its focus towards the UAV industry. The Telecom operator is now using it's 4G Internet of Things (IoT) technology to test the world's first air traffic control drone tracking and safety technology.
The tech will protect aircraft from catastrophic accidents as well as prevent criminal drones (too small to be detected by conventional radar) invasion at sensitive locations such as hospitals, airports and prisons .
Vodafone UK Enterprise Director said:
"Setting a drone world record at The Goodwood Festival of Speed gives us a glimpse of what is to come with the roll-out of 5G across the country.  With super-charged data speeds, we will see technology – including drones – put to new and exciting uses."
5G networks is expected to be rolled out globally by 2020 with speeds between 10Mbps and 100Mbps, that's between 100 and 1,000 times faster than the 4G LTE networks.
What do you think?