Watch The Bentley Continental GT Ultratank Drive Over Parked Cars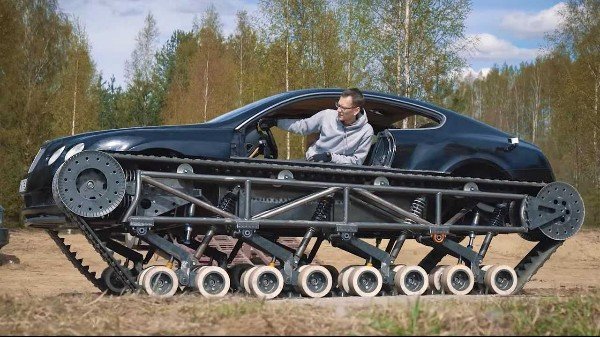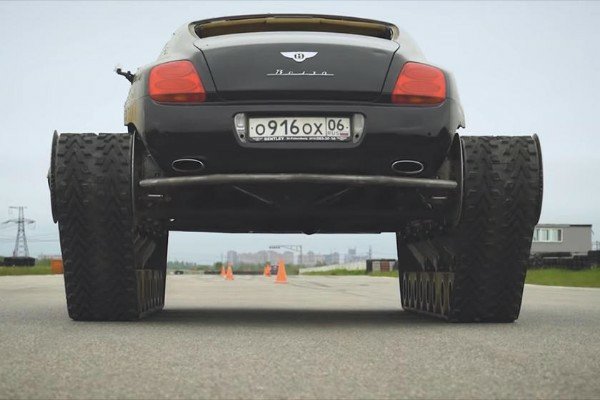 Remember the Bentley Continental GT we showed you the other day? The one Russian YouTube channel AcademeG's team turned into a crazy off-roader complete with massive tank tracks?
Well the Russian petrolheads are back and the updated 400hp Bentley Continental GT on tracks can now easily race to a limited top speed to 60 mph as well as do what it was obviously designed for – To drive over parked cars and crush them into the ground.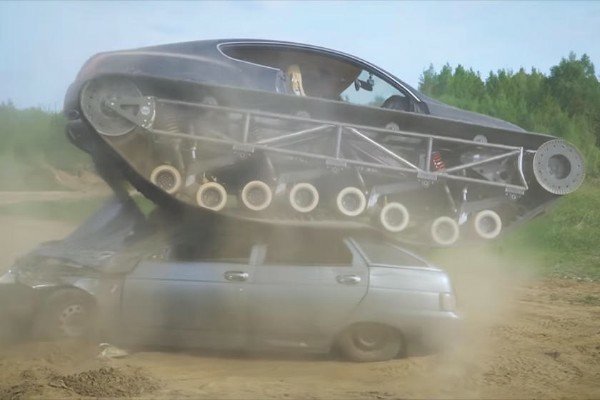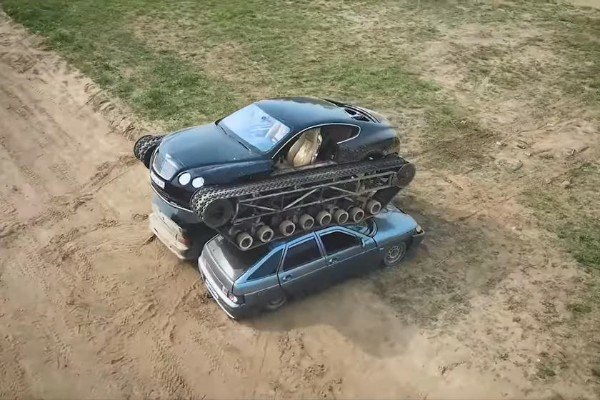 With over 23 inches of ground clearance and those awesome tank treads, the high-speed military tank – which started as ₦81m British-built luxury car, easily mounts two cars and then rides over their bonnets .
See more pictures of the demolitions below: