Jet-powered Bloodhound LSR Drag Races Bugatti Chiron, F1 Car And Normal Car, See Who Won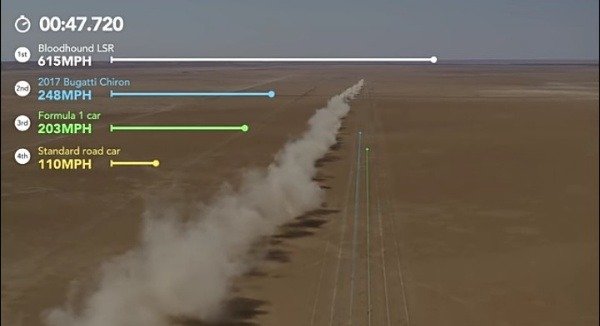 Ever wondered what would happen if you put a Bloodhound LSR alongside a F1 car, a normal road car, and a Bugatti Chiron?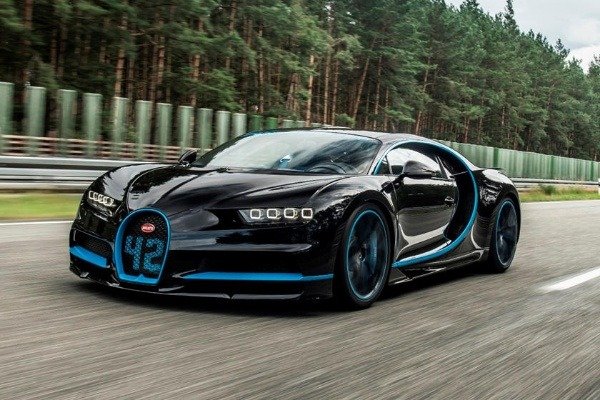 The Bloodhound team has released a video showing how a drag race between its Bloodhound LSR, a Bugatti Chiron, a street car, and a F1 car would play out.
Unlike the Bugatti Chiron and Formula One car, that are blisteringly quick off the line, the short clip and photos shows the Bloodhound LSR takes more seconds to get up to speed, lagging behind initially.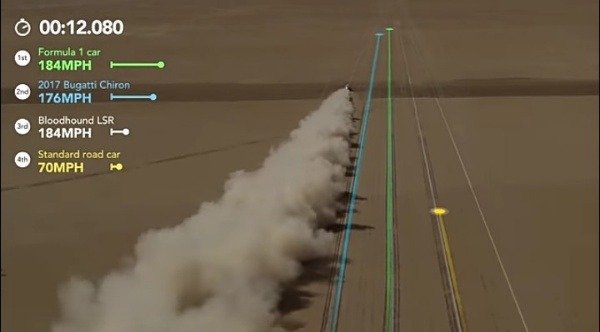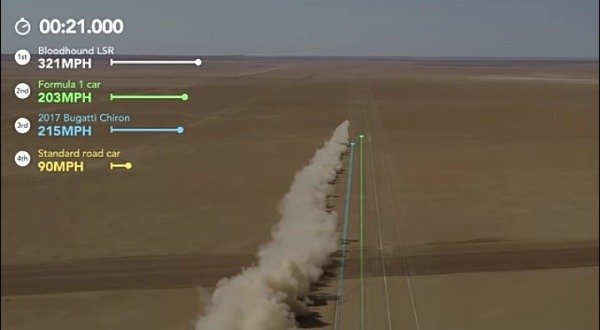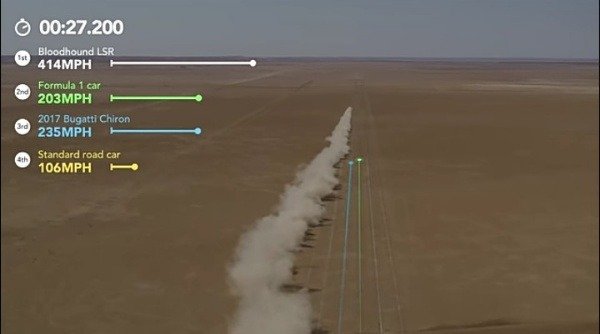 This is because Bloodhound's EJ200 Eurofighter Typhoon jet engine needs more time to start producing thrust and another few more seconds to reheat fully.
The jet-powered Bloodhound takes 6.3 seconds to do a 0–60 mph, and will accelerate from 0-628 mph in 50.1 seconds. That's nowhere near Bugatti Chiron's 0–62 mph in 2.4 seconds.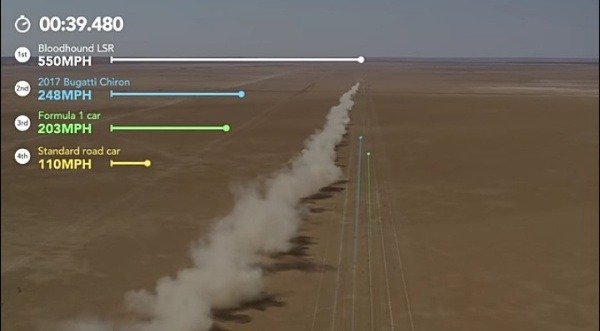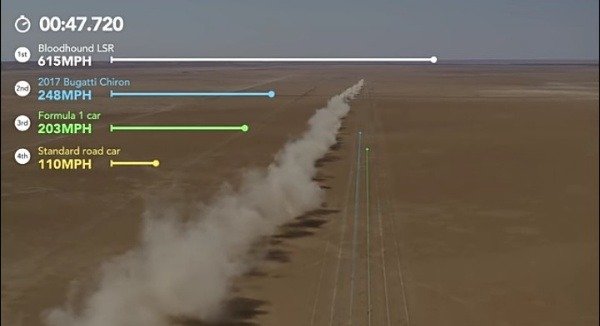 But the Bloodhound can keep accelerating long after the Bugatti Chiron and F1 car have reached their top speeds.
The plan is for the Bloodhound LSR to return to the Kalahari Desert in South Africa for its record-breaking campaign. The Bloodhound Land Speed Record team hopes to become the first to push a car past 1,000mph.
For the record run, initially slated for 2021 before being cancelled due to Covid-19, the car will be equipped with a 120kN-capable rocket engine.
This yet-to-be-tested engine is expected to push the Bloodhound to the 1,000mph barrier and onwards.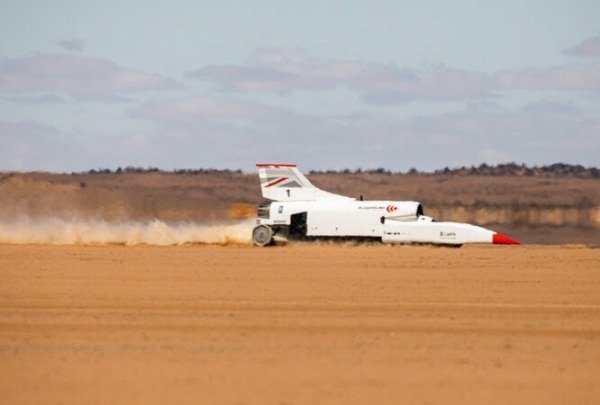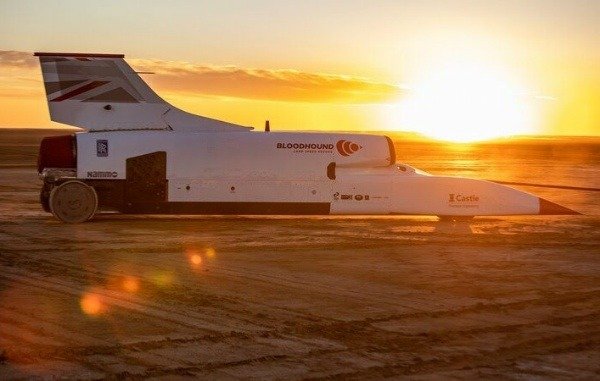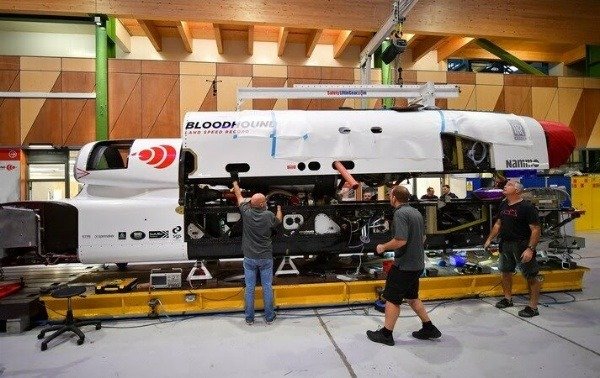 Bloodhound LSR's CEO, Ian Warhurst, said :
"Rightfully, the world has more important things to focus on right now. Discussions with a number of global brands were looking promising when COVID-19 struck"
But as a result, we are planning to go into hibernation to reduce the monthly overheads to an absolute minimum; and we'll reboot conversations with potential sponsors later in the year."
Rightfully, the world has more important things to focus on right now."
The current record of 763mph, achieved by Bloodhound SSC, was set by British fighter pilot Andy Green in 1997.