Chevrolet Celebrates 70 Years Of The Corvette, Launches Limited Edition Models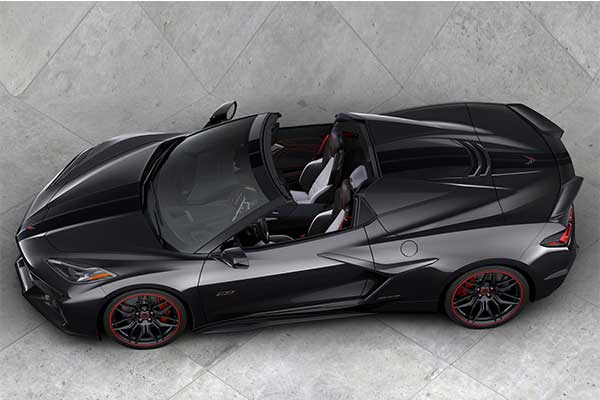 Chevrolet confirmed Monday that a 70th Anniversary Edition package will be available for the 2023 Corvette and Corvette Z06. The name of the package pretty much tells you everything you need to know about its origins, and like similar offerings in decades past, it will be almost universally available across the Corvette lineup.
Available exclusively in Carbon Flash Metallic or White Pearl Metallic Tri-coat, the 70th Anniversary Edition Corvettes have unique wheels with commemorative centre caps as well as a dark finish and an Edge Red stripe. The cars have also been equipped with Edge Red brake callipers and special badging. For a more unique appearance, customers can order optional stripes in Satin Gray or Satin Black.
"Passion for Corvette runs deep at Chevrolet and this anniversary is extra special because of the excitement and sales success we've achieved with the eighth generation of America's iconic sports car," said Chevrolet Vice President of Marketing Steve Majoros. "Even after 70 years, Corvette still makes hearts race and kids dream of the open road."
The first 70th Anniversary Edition 2023 Corvette, VIN 001, will be auctioned off at the Barrett-Jackson Scottsdale event on Jan. 29 with proceeds going toward Operation Homefront, a charity to help military families.
Pricing for the 70th Anniversary Edition package will be released closer to the beginning of 2023 Corvette production, which will begin later this year.