Chuck Norris' Signature Turns Toyota Tacoma Pickup Into A Superhero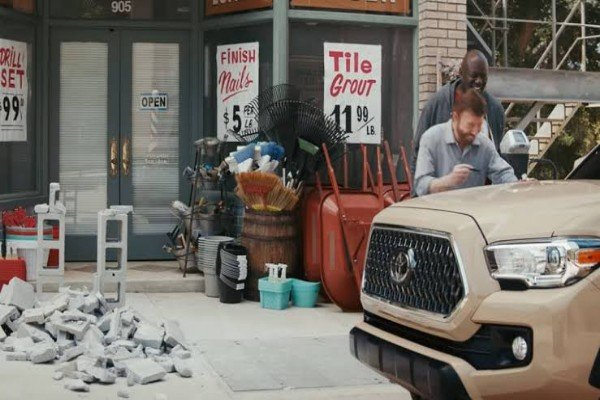 78 year old martial arts legend and movie star Chuck Norris star in this new ad for the Toyota Tacoma.
This funny ad starts with the Tacoma gaining Chuck Norris' strengths after signing his name on it .
The energetic Tacoma then did donuts where the tyre marks drew a picture of Chuck Norris face.
It then took over as an action hero in a number of scenes.
First, it saved a park ranger and a falling construction worker. The pickup also surfed a gigantic wave, plays a chess, rescues a football from a tree and dances in a club with a woman.
At the end of the scene, Chuck Norris complained to his agent:
"You've replaced me with a truck?"
The Toyota Tacoma comes with either a 2.7-liter four-cylinder that produces 159 hp or a 3.5-liter V6 with 278 hp that is hooked up to a six-speed manual or automatic.
What's your favourite Pickup brand?