Lamborghini Huracán Used To Honour Kobe Bryant Is For Sale For N61million (PHOTOS)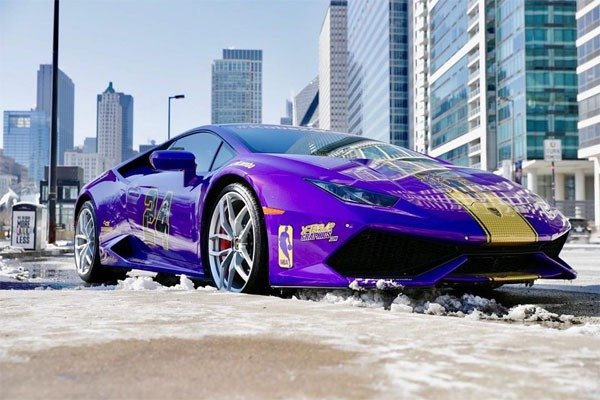 Lamborghini Huracán Used To Honour Kobe Bryant Is For Sale For N61m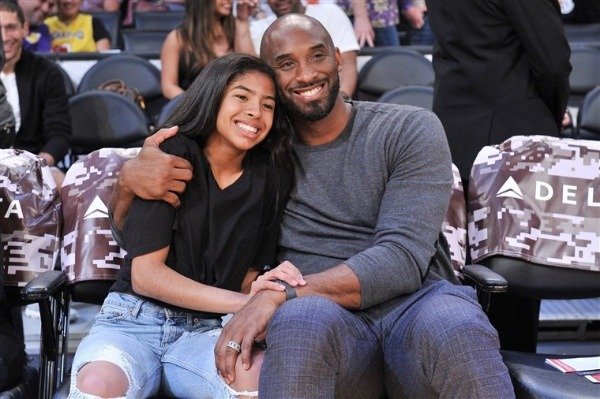 Tribute for a lost one can come in diverse forms.
For Joe Carbonara, a fan of Kobe Bryant,  his own idea of honouring late basketball legend and his daughter, Gianna, is to turn a silver Lamborghini Huracan into a mobile Kobe tribute.
Carbonara modified his 2015 Lamborghini Huracán with images of Kobe Bryant and his daughter, Gianna, after being devastated by their tragic deaths in a helicopter accident in late January.
Now, the car is going up for sale for $170,000.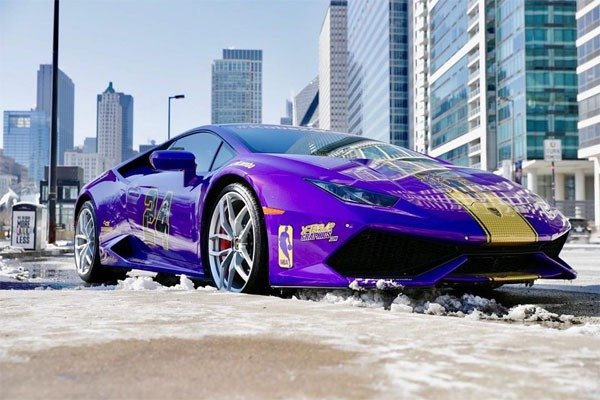 Across the supercar is a gold and purple wrap that also has some very specific touches. On the hood is a Black Mamba logo. There is also a "24" on the doors. But the most impressive touch is the depiction of Kobe and his daughter Gigi on top of the engine bay.
All three of Kobe's playing numbers feature on the Huracan, as well as a questionable mural of the two on the engine cover. The fact that "#Kobe24Lambo" is front and centre on the coupe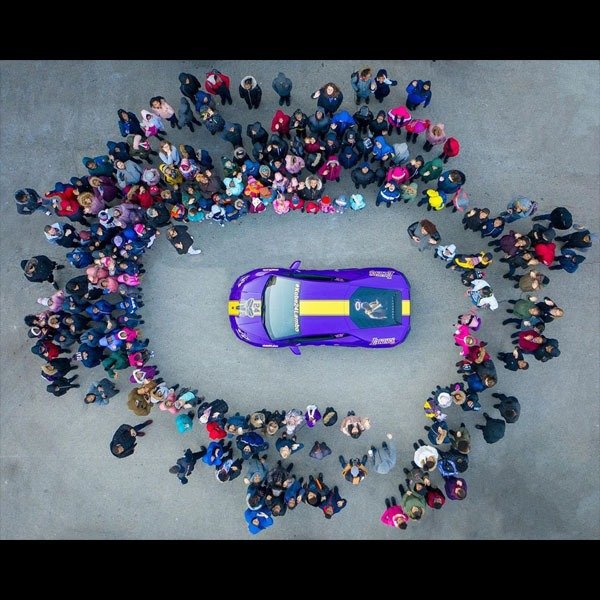 Carbonara, a high-end car dealer based in Chicago. He had the car listed for sale before Bryant's death.  However, he was so moved by the event, so he decided to wrap the car in the LA Lakers' purple and yellow colours.
To make the transformation, Carbonara took his formerly silver ride to X-Treme Graphics, a shop in Chicago that specializes in this kind of refashioning.
It took a full two days to cover the vehicle in the Laker's purple-and-gold colour palette.
Reportedly, Carbonara has put up the Lambo for sale now with a price tag of $170,000.