List of 10 Most Unreliable Cars – Consumer Reports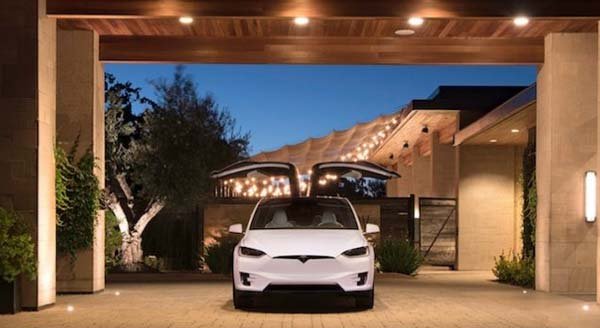 By obtaining reliability data from an annual questionnaire that it sends out to subscribers on ConsumerReports.org and via Consumer Reports magazine, the buyer watchdog was able to garner responses regarding over half a million vehicles from the Consumer Reports National Research Center in the spring of 2016. The questionnaire asked subscribers to note any problems that had occurred within the past 12 months of ownership, and then requested the identification of any issues that may be considered serious due to cost, failure severity, safety concerns, or downtime.
They then asked subscribers to include problems that were covered by warranties, excluding anything resulting from accident damage or issues stemming from recalls. This gave respondents the ability to check off problems from a list of troublesome areas, as everything from the engine and transmission, to the car's climate controls, brakes, electrical system, and power accessories were placed under scrutiny.
All of the following vehicles have their merits in one form or another, but Consumer Reports has never been known for overlooking issues either. Trusting an investigative write-up is a great way to figure out what could go wrong with a particular chassis prior to purchase. Here are 10 of the least reliable cars of 2016 according to Consumer Reports, many of which are prone to all manner of mechanical and technological malady.
1. Chevrolet Tahoe/GMC Yukon
Being practically the same vehicle means that both the Tahoe and Yukon suffer from the same maladies. For as capable, tow-ready, roomy, and tech-filled as they may be, Consumer Reports found these SUVs to be prone to premature problems with steering vibrations, power equipment, and in-car electronics. We suggest looking toward Buick as a GM alternative, which scored stellar reviews with Consumer Reports this year, beating out many European and Asian competitors for quality and reliability.

2. Ram 2500
Despite its clever, auto-leveling air suspension, potent Cummins diesel engine, and notable towing capabilities, for whatever reason the Ram 2500 gets slapped with all sorts of reliability complaints while both the 1500 and 3500 series go relatively untouched. Issues with the Ram 2500 range anywhere from strange steering vibrations and problems with emissions controls and sensors, to faulty 4WD components and power equipment that is prone to premature failure.

3. Ford Fiesta
This hot little subcompact has all kinds of trouble spots, as even the sensational ST model gets dinged for problems with clutch replacements, rough-shifting or slipping transmissions, excessive noises and leaks, and power equipment complaints. Manufactured in Mexico, and utilizing parts sourced from around the world, the Fiesta continues to earn rave reviews with critics, but bottoms out with buyers due to reliability woes.

4. Fiat 500L
Consumer Reports rips into the Fiat 500L, accosting it for earning a "dismal road-test score, thanks in part to a stiff ride, flat seats, and an odd driving position." Owner satisfaction also remains low, meaning a strong percentage of buyers wish they had purchased something else, and with the 500L retaining the title for having one of the worst reliability scores today, you can see why few people find it to be the perfect hatchback. It also landed a "Poor" rating from the Insurance Institute for Highway Safety (IIHS) for small-overlap frontal crashes, and is notorious for having complaints pertaining to its transmission that is prone to slipping and locking-up, as well as power equipment headaches, drive system issues, and in-car electronics glitches.

5. Tesla Model X
It may look like it's straight out of the future, but the Model X from Tesla is a disaster when it comes to reliability and practicality. Those massive, Falcon-wing rear doors may look cool as they swing up and out of the way, but they also are slow as hell when it comes to opening and closing times, and unlike every other multi-rowed car on the market today, the rear seat back doesn't fold, thus removing the word "utility" from the vehicle's Sport Utility Vehicle classification. Consumer Reports finds that buyers have also run into trouble spots with the SUV's locks and latches, power equipment, on-board electronics, and climate system.

See Related Post 10 Things You Should Know Before Buying A Used Car Engine (Ladipo, Lagos)
6. Chrysler 200
Despite having some fairly sharp styling, Consumer Reports has handed the Chrysler 200 one rough review after another, claiming it had clumsy handling, a ride that was both "rough and unsettled," and a lethargic four-cylinder engine. The publication went on to call the sedan's transmission "uncooperative," making it a "reliability albatross" for the automaker, as it continued to ding the vehicle for its claustrophobic backseat and cheap interior touches. The 200 also retains the lowest overall road-test score in its class, as well as the lowest Predicted Reliability Rating from Consumer Reports, with slipping and locked-up transmissions, rough shifting, and problematic drive systems paving the way for its early extinction.

7. Chevrolet Suburban/GMC Yukon XL
The much larger, much more spacious versions of the first duo unfortunately are far from being superior buying options, as both the GMC Yukon XL and the Chevrolet Suburban feature more mechanical maladies than the smaller Tahoe/Yukon alternative. Key complaints pertain to slipping or rough-shifting eight-speed gearboxes, power equipment headaches, in-car electronic glitches, and faulty 4WD components.

8. Jeep Renegade
While we found ourselves quite smitten over the simple and cheeky Renegade Sport, with its turbocharged 1.4-liter motor and forgiving six-speed manual gearbox, other models of the vehicle do not fare so well when it comes to quality and reliability. Built in Italy alongside the Fiat 500, the Renegade gets ridiculed for its atrocious nine-speed automatic, which Consumer Reports calls "neither smooth nor responsive." This version also gets bashed for poor fuel economy ratings from its 2.4-liter engine, for having uninspired handling, a ride that's unremarkable, and excessive idle vibration. Reliability problems are only compounded by complaints revolving around that Tigershark engine and its attached drive system, an indecisive nine-speed automatic slushbox, as well as malfunctioning power equipment and radios.

9. Ford Focus
Regardless of whether you get it as a sedan, a hatchback, or an electric alternative, the Ford Focus is plagued by all kinds of problems, as the cabin remains somewhat narrow, and the new 1.0-liter three-cylinder turbo motor is slow and only offers the same 29 mile per gallon average as the 2.0-liter alternative. Crucial complaints include necessary clutch replacements on manual models, rough-shifting or slipping transmissions on automatic vehicles, and driveline vibrations throughout.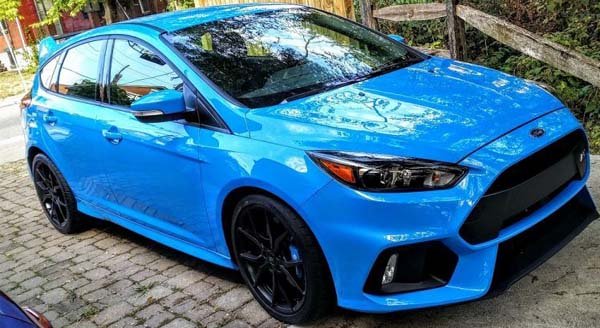 10. Cadillac Escalade
Despite scoring low points on today's reliability review card, Consumer Reports recommends considering a loaded Chevrolet Suburban or GMC Yukon XL over a new Escalade due to transmission replacement complaints, rough shifting, 4WD component failures, faulty power equipment, and problematic in-car electronics. This luxury SUV also reportedly rides too stiffly for the segment, doesn't stop or handle well, and has an interior that surprisingly is anything but roomy. Consumer Reports also despises that the second-row seats aren't comfortable, how cramped the third row feels, and that Cadillac's Cue infotainment system remains confounding, as reliability maladies land this behemoth with a worst in class rating.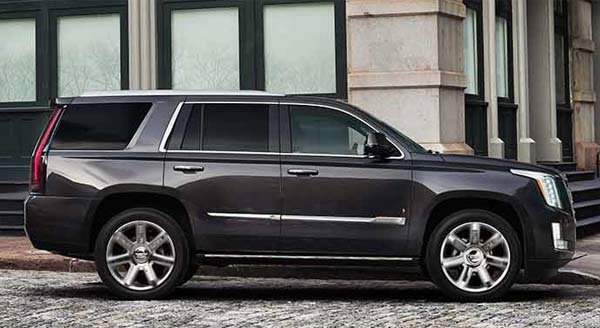 See Related Post 10 Things You Should Know Before Buying A Used Car Engine (Ladipo, Lagos)
Credit: cheatsheet