This 2012 Mansory Mercedes-Benz G500 Convertible Costs Almost ₦1b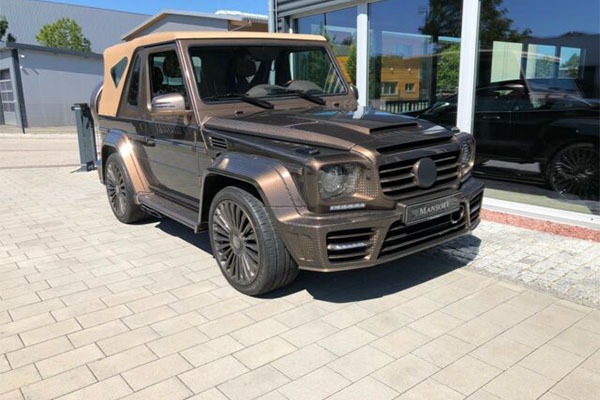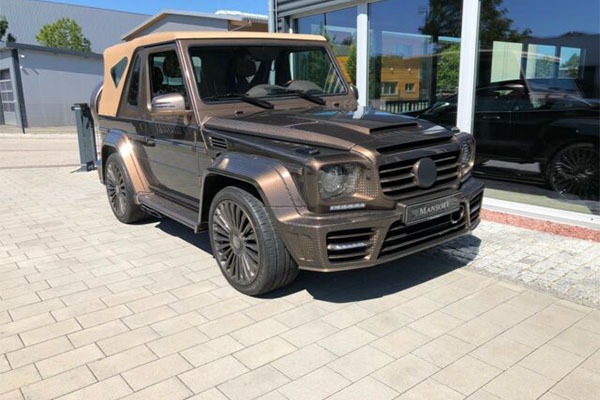 As odd as it sounds this custom Mansory Mercedes-Benz G500 Convertible cost almost ₦1b and it's not even brand new. The SUV has 1,150 miles on the clock and although its almost brand new but still doesn't justify its expensive price. With that amount, you can buy a couple of other supercar.
Despite the fact that its Mansory that did the customization, you can see that it was almost a total makeover from inside out. Although the engine remains untouched but by today's standards its underpowered, moving on let's see what it has starting from the exterior. Along with a custom paint job, the exterior has a wide body kit conversion with fender flares, new bumpers. A custom hood with scoop, widened side skirts, spare wheel holder and a few other parts, most of which are made of carbon fibre. A pair of custom headlights have replaced the stock units and the vehicle now rides on massive 23-inch wheels with a ten-spoke design, finished in a shade the echoes the rest of the exterior and shod in 305/30 high-performance tires.
The interior is a whole new experience as it sports a dual-tone look, combining light and dark brown leather. The seats sport the tuner's logo and things such as the infotainment system with sat-nav, dual-zone climate control and a few other gizmos are on deck. All the fit and finishing on the dashboard look odd but they are of the highest quality. The engine is a 5.5-litre V8 that outputs 382 hp and 391 lb-ft of torque mated with a 7-speed automatic transmission.