Meet Ramesh Babu, An Indian Barber Who Drives Rolls-Royce Ghost To His Shop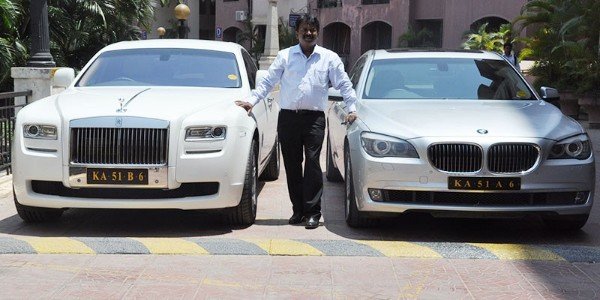 Meet Bangalore billionaire businessman, Ramesh Babu, who runs the business of cutting and styling hair as well as car renting service.
Babu, whose clients includes politicians as well as well-to-do movie and music stars, said in one of his interviews that "Somehow, things have clicked for me," a statement that shows things were not so easy for him back in 1989.
He said
"I remember the day my father passed away, leaving our family and his barbershop"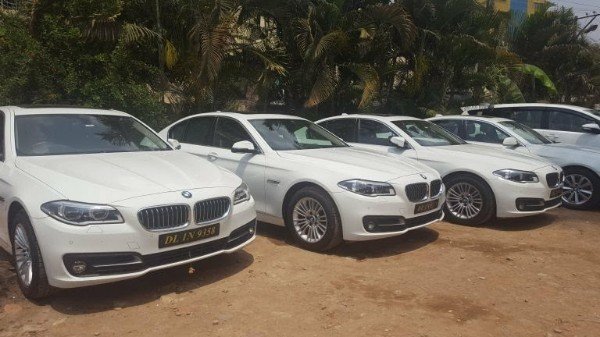 While still running the saloon, his dream of owning a car rental service led to the purchase of a Indian-made Maruti Omni three years later.
The returns through the car rental business were encouraging and by the end of 90's, he was running a successful taxi operation business.
In 2004, he got into the luxury car rentals that has brands like Mercedes and BMWs. At the moment, he has about 200 vehicles, including mini-buses and luxury cars like Rolls-Royce Silver Ghost, Mercedes C, E and S class and BMW 5, 6 and 7 series.
Most of the time, Ramesh comes to his shop driving a Rolls-Royce Ghost, a luxury car he purchased with his hard earned money.
Talking about his luxury cars and his first job, he said:
"This is more of a passion"
As for being a barber,
"I will continue to be one as long as my hands are healthy."
Truly, Hard Work Pays Off In The End. What Do You Think?