Moment Truck Ferrying Soldiers Crashes While Speeding To Rescue Civilians Kidnapped By Boko Haram [Video]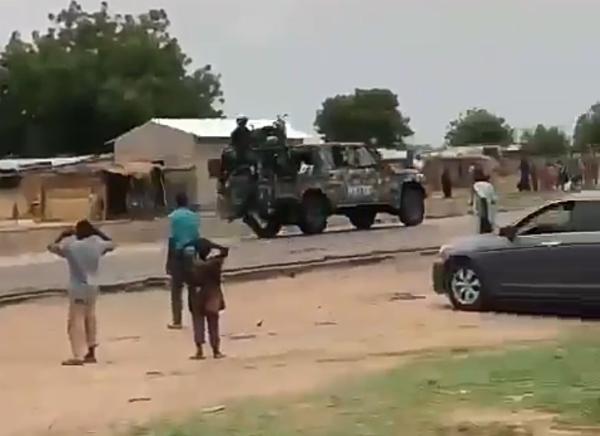 Moment truck ferrying Nigerian soldiers had an accident in Borno while rushing to rescue civilians attacked by Boko Haram.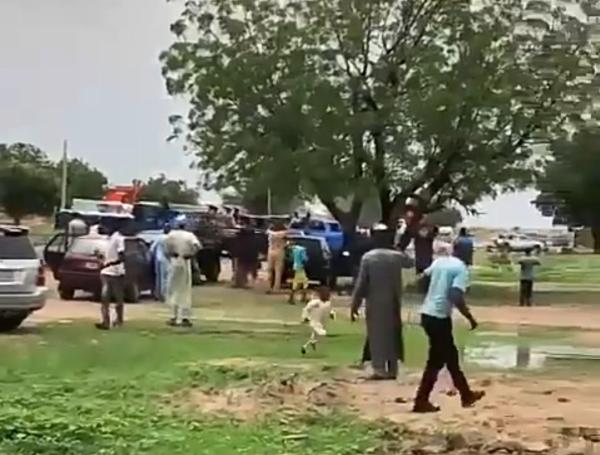 A military truck ferrying Nigerian troops was involved in an terrible accident on Thursday while on its way to rescue travellers attacked by Boko Haram along Maiduguri-Damaturu road.
The crashed truck was among a convoy of several military vehicles deployed to rescue people along the route linking neighbouring states Borno and Yobe. The area is know for being a target for the deadly terrorist group, Boko Haram.
According to reports, the fully armed military personnel were speeding to the scene of the attack before the driver reportedly lost control of the vehicle.
Video
A trending video captures the moment the truck had an accident. In the short clip, several trucks moving in a convoy can be seen speeding on the road and then a loud bang after one of them crashed.
Details about the crash is still sketchy as at the time of filing this report, but its likely the vehicle crashed into another military vehicle in the convoy.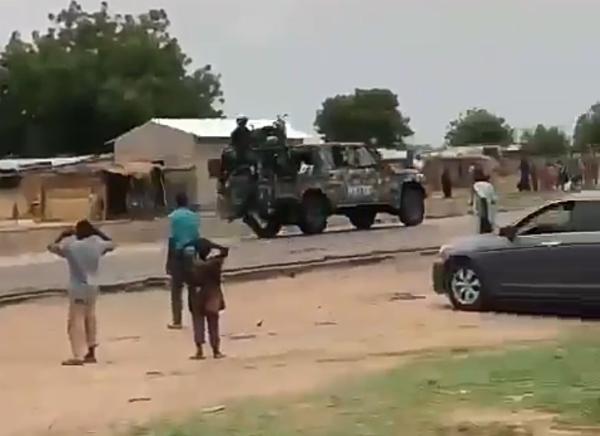 An eyewitness at the scene of the crash said :
"There is at least one casualty. You can see the gallantry displayed. They were rushing to help fellow Nigerians, it's unfortunate"
Another source, who shared the clip, said :
"Earlier today, our people were attacked by bokoharam, our soldiers had an accident on there way to rescue them. It's sad and unfortunate, may protect our soldiers, peace is near by In Sha Allah"