Nollywood Actor, Olatayo Amokade "Ijebu" Gifts Wife Toyota Matrix (PHOTO)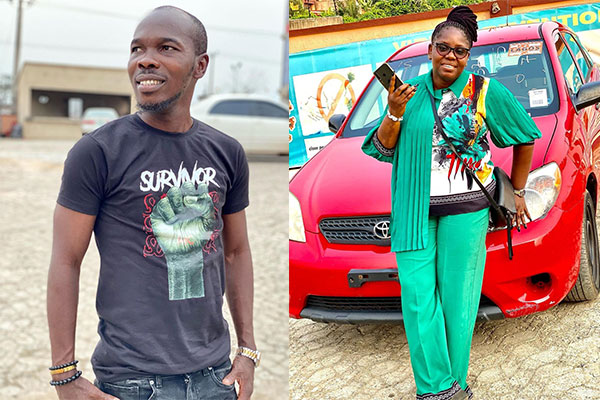 Nollywood Yoruba actor and comedian Olatayo Amokade popularly known as Ijebu gifts his wife Toyota Matrix compact hatchback.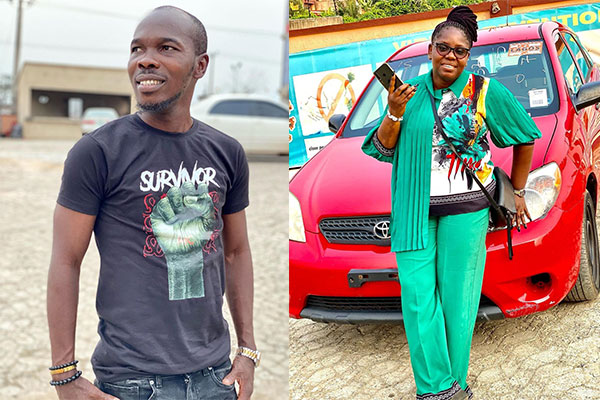 Nollywood Yoruba actor, Olatayo Amokade, popularly known as Ijebu, has gifted his wife a Toyota Matrix. One can connect the kind gesture to the wife's consistent care for the actor in the course of time.
The comedian who shared a photo of his wife posing with the gift on Instagram, asked her to manage the car as he does not "have money for a Benz for now".
Ijebu wrote; "I don't have money for Benz for now My LOVE 😍 pls Manage This Matrix For Now 💃💃💃. I Love You 💕 @popsbead"
The Toyota Matrix gift from Ijebu has attracted more than 19k likes and congratulatory messages to his wife.
Below are some of the reactions : A user @creamybee11, said ; God'll continue to bless and increase you. More blessings and congratulations Mumsy Queen.
Another user @shigogo4gg, said; The intention matters more than the Action…. A great wife, mother and a loving soul
The Toyota Matrix, officially referred to as the Toyota Corolla Matrix, is a compact hatchback derived from the Corolla.
Introduced in 2002 as a 2003 model, the Matrix was the result of a joint venture between Toyota and General Motors, with the GM version which is the Pontiac Vibe.
Although identical mechanically, the Matrix and Vibe had different sheetmetal and exterior trim. They are designed by their respective brands.