See How Toyota Hilux Has Changed From 1968 To 2021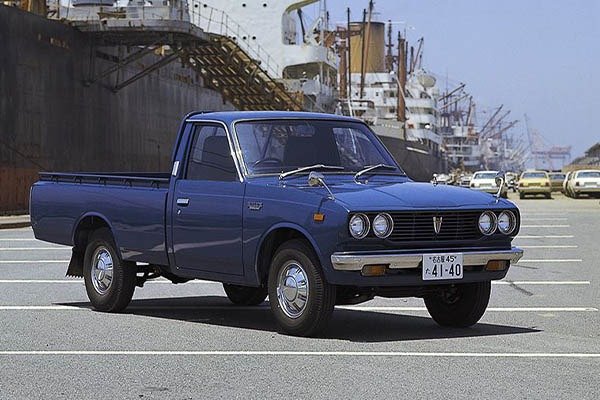 The Toyota Hilux is the brand's first pickup truck ever built. The pickup is 53 years old and it's still racking sales left, right and center on a global scale. The Toyota Hilux is a popular pick-up truck in Nigeria and it is well respected. We will be looking at how the Hilux became such a fan favorite in Nigeria.
1st  Generation (1968-1972)
This model was available in a single cabin format. It was very modest with everything small at that time. The Hilux was available with small engines were fitted to it and it had modest abilities. These engines are 1.5, 1.6, 1.9 and 2.0 all 4 cylinders and are petrol engines. A 4-speed manual was only available.
2nd Generation (1973-1978)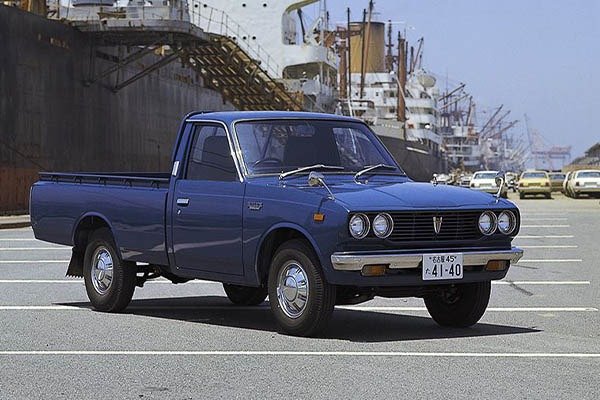 Like the 1st generation model, the 2nd generation was not so different. This model had a larger cargo bed and more amenities, it was also wider and had better interior space. It was still available in a single cabin variant and offered in RWD (Rear-Wheel Drive) mode only. The engines were slightly improved, they are a 1.6, 2.0 and a 2.2 liter (all 4 cylinder petrol). An automatic was introduced for the 1st time (3-speed) together with the regular 4 speed manual and a new 5 speed manual.
3rd Generation (1979-1983)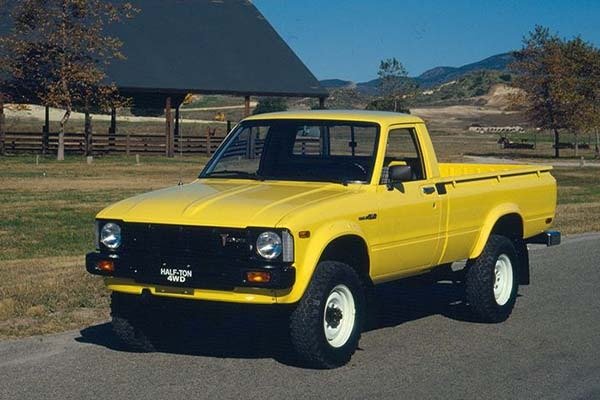 This generation of the Hilux had a totally different look and feel to the previous 2 generations. Toyota greatly improved this model and it now became a more capable offroad performer. For the 1st time, a double cabin and a 4WD (Four-Wheel Drive) was made available as an option. Toyota also introduced a diesel engine to the Hilux. Modern features like air-conditioning and power steering were introduced also. This Hilux had lots of engines to choose from ranging from 1.6, 1.8, 2.0, 2.2, 2.4 and a 2.2 diesel (all 4 cylinders). Transmissions remained unchanged.
4th Generation (1983-1988)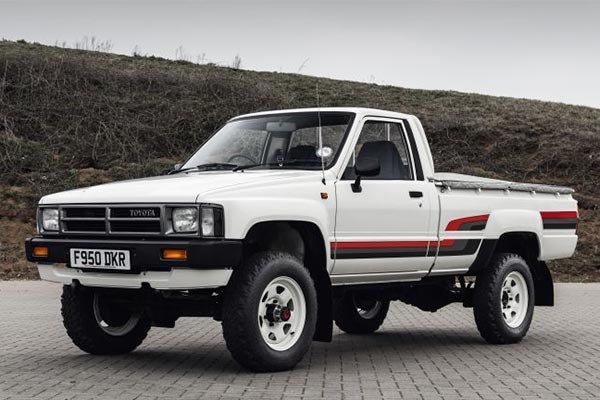 Toyota once again improved the Hilux and it was much improved than the previous generation model. It was still similar in looks but was more powerful. The platform used by this generation Hilux gave rise to the 1st 4Runner SUV which was a success.  Toyota introduced a V6 engine to this model and it also improved its offroad prowess even more. The available engines are 1.6, 2.0, 2.4 (all 4 cylinders) and a 3.0 V6. Diesel engines also include a 2.2 and 2.4 liters. A 4/5 speed manual and a 3/4 speed automatic were available. At this point, Hilux started to gain popularity in Nigeria.
5th Generation (1989-1997)
The 5th gen Hilux again was improved with a tougher look and better engines. This model lasted for a long time and was a global success. It retained the single and double cabin variants with improved interior and engines. Toyota dropped the 1.6 and 2.0-liter engines and left the 1.8, 2.4 and 3.0V6. The diesel engines were 2.4 and 2.8 liters. The 3-speed automatic was dropped with only the 4/5 speed manual and 4 speed automatic remaining.
6th Generation (1998-2004)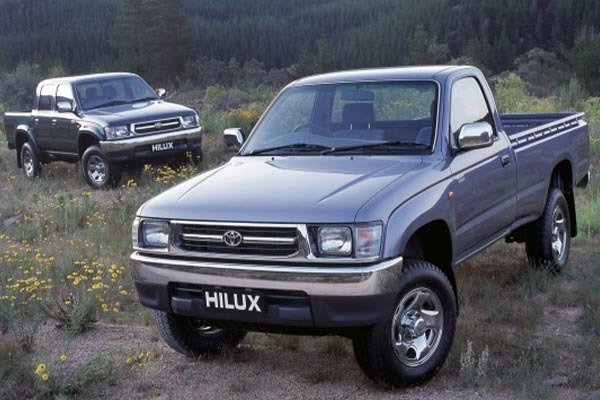 The popularity of this generation Hilux was serious, especially in Nigeria. Furthermore, it was a global success for a good measure. It blew all rivals away during the early 2ooos and was a favorite for the military and police. Its performance was second to none, it was tough and very capable (4-wheel drive models). Toyota fitted the Hilux with a 2.4,  2.7 a 3.4 V6 (optional) and a 2.8 and 3.o diesel. A 5-speed manual and a 4-speed automatic were available.
7th Generation (2005-2015)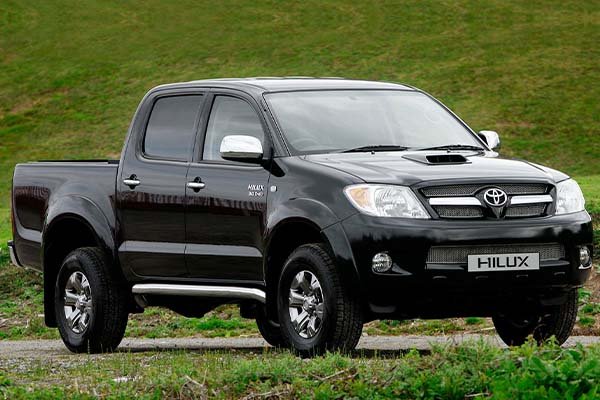 Ok, by all means, this is the most popular Hilux in Nigeria. It was bigger and more powerful than the previous model. This is the longest-serving Hilux spanning a decade of existence, this is due to its durability. The chassis of the Hilux gave rise to a Hilux based SUV the Fortuner which is also seen too in Nigeria. This generation of the Hilux saw a significant engine improvement and more upscale features. There were lots of engines available for the Hilux but the variants we know are the 2.7 VVTI, 3.0 diesel (4 cylinders) and a new 4.o V6 that powers the 4Runner, Tacoma, Prado and Fortuner SUVs, etc. The regular 4/5 speed manual was joined by a new 5-speed automatic transmission.
8th Generation (2015-present)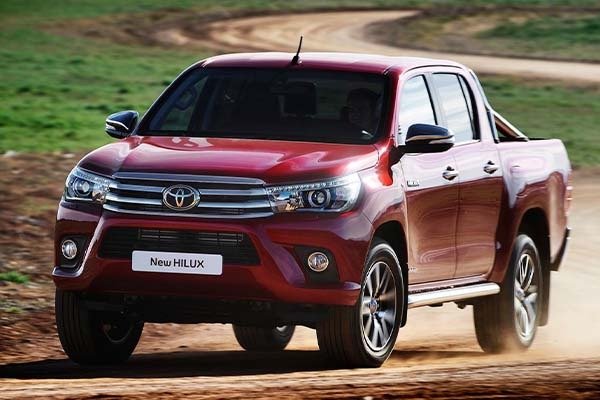 The latest generation Hilux has all the bells and whistles written all over it. It is no just the commercial truck we know, it has now become more of a passenger-oriented vehicle. Its popularity is still very much unshaken in the market but rivals are catching up. Most individuals love the TRD 4.0V6 because of its bold styling and a funky feel.
Which is your favorite model of the Hilux? Tell us in the comment section below