Youtuber Destroys Toyota Hilux Truck After Being Dropped From Helicopter 10,000 Feet Above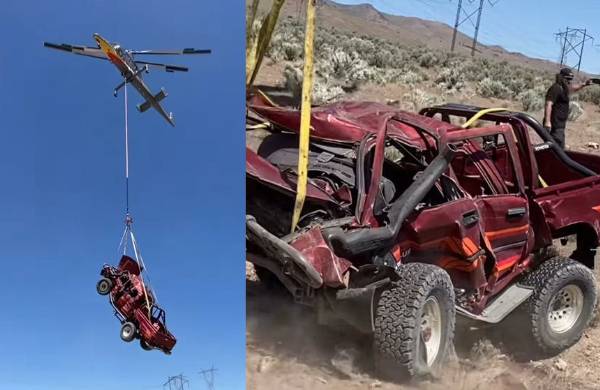 Youtube channel WhistlinDiesel destroys Toyota Hilux by airlifting 10,000 feet above and dropping to the ground.
Its aims was to see if the popular pickup truck based on the Toyota Tacoma is truly indestructible.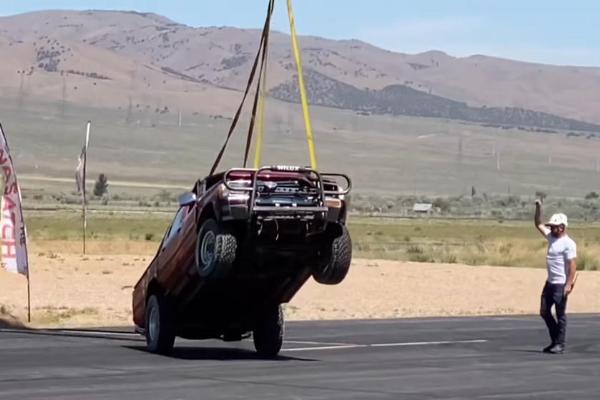 The popular Toyota Hilux, which shares the same components with America's Toyota Tacoma, is amongst the most durable pickup trucks on the market.
Favored by many, including construction companies and terrorists groups around the world, the Hilux is infact the most popular truck on the Nigerian road today.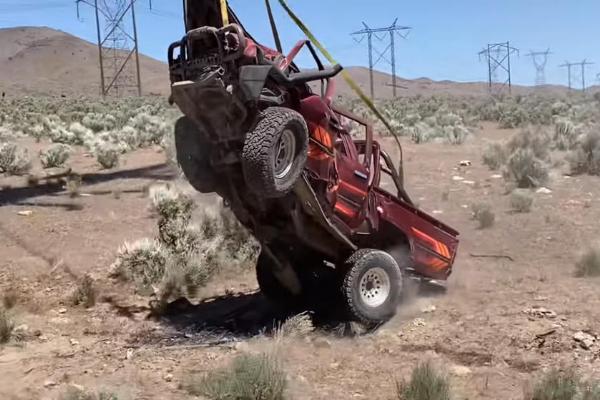 Even Top Gear knows about its effectiveness and durability, after doing everything it could do to destroy the resilient pickup truck, including crashing it into trees and dropping a caravan on it.
Now Youtube channel WhistlinDiesel has embarked on its own torture-testing by taking the Toyota Hilux to an even more extreme tests.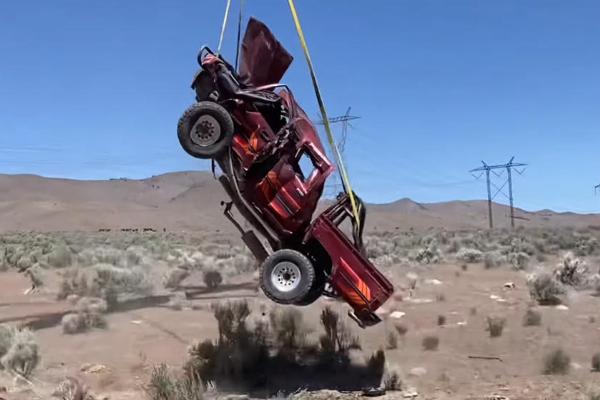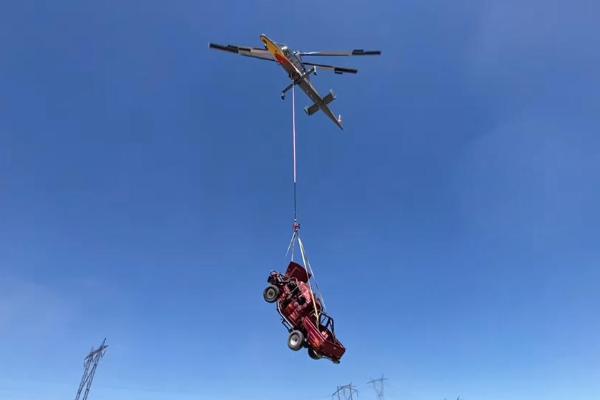 Video
The Hilux performed well during the initial durability tests, including the loading of the bed with over one tonne of bricks as well as a trip to Moab Utah to see how it handled the challenging off-road trail.
During the more extreme test, the YouTuber strapped the Hilux to a helicopter, before dropping it from 500 feet above. As expected, the hard landing bends the truck out of shape, damaging the frame.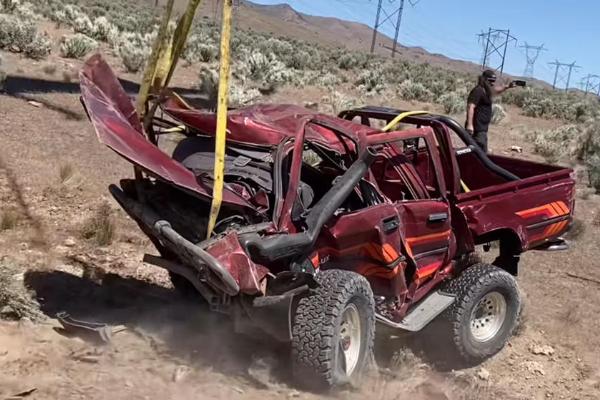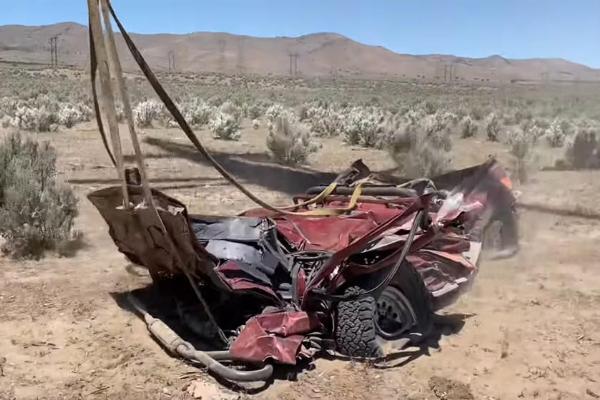 Again, the pickup was airlifted to 10,000 feet above before being dropped it to the ground, making the one-time iconic truck smashed in a matter of seconds.
No doubt, the now smashed and flattened pickup truck is no longer drivable and WhistlinDiesel knows that for sure. But it plans to see if the engine will still runs in a future video to find out if the Hilux is truly indestructible.