73 Year Old Pensioner Crashes His N38m Porsche 911 Targa Through A Brick Wall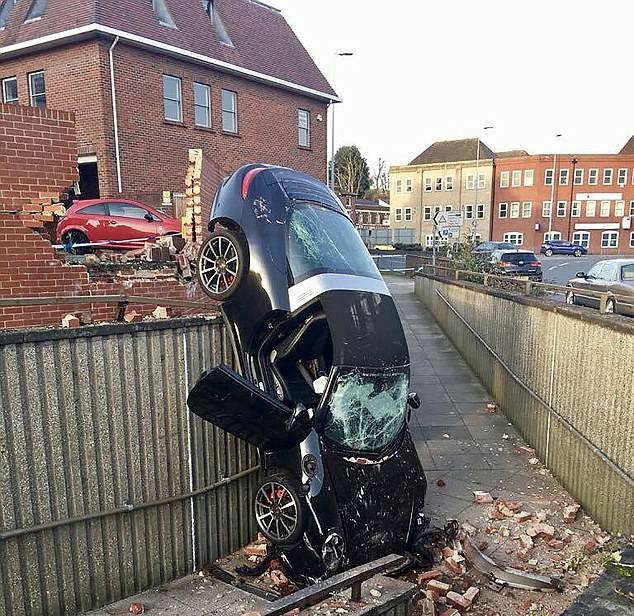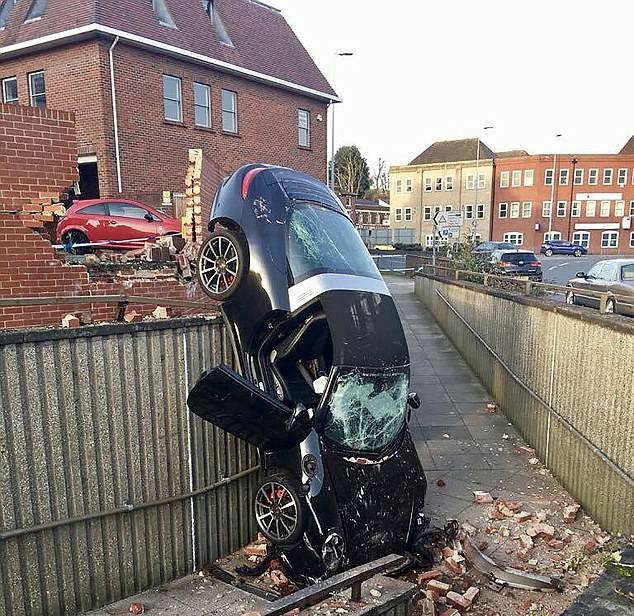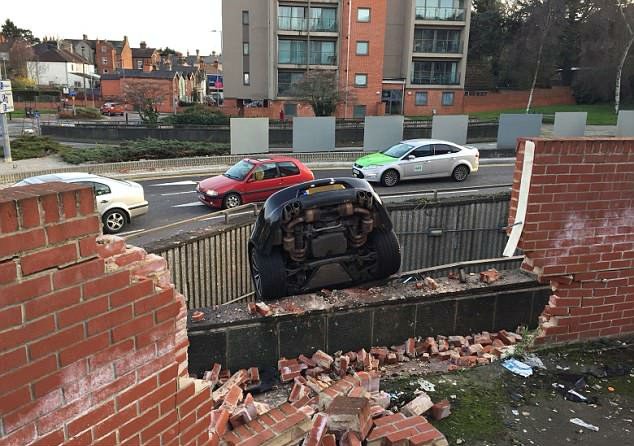 It is often believed that supercar drivers are better behind the wheel than other motorists on the road. But the above pics proved otherwise.
A 73-year-old man had a miracle escape after smashing his N38m (£75,000) high-performance car through a wall tumbling to the pavement before crunching onto its bonnet.
The driver who was in a nearby car park ,accelerated head-on through the brick barrier before falling 12 ft to the paved pathway.
Incredibly the 73-year-old man walked away from the smash and was later questioned by police on suspicion of careless driving.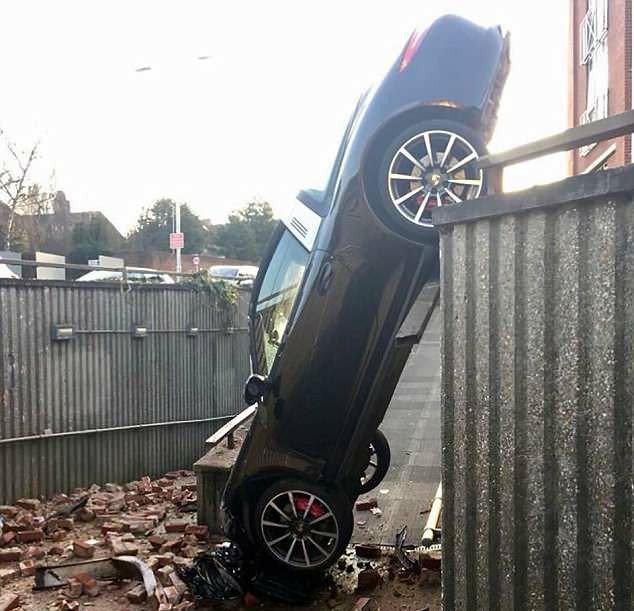 The black 2014 Porsche 911 Targa, which can hit 60mph in 3.5 seconds and has a top speed of around 192mph was badly damaged in the smash that left it stranded on its back wheel.
Luckily no one was underneath when the Porsche crashed into the popular cut through in the centre of Colchester, Essex.
A crane arrived soon afterwards and recovered the damaged Porsche .
The pensioner will now have to prove he is safe to drive after the bizarre collision which took place at roughly 6pm.
Elderly drivers once they pass 70 have to renew their driving licences once every three years in England.
As part of the process, they have to be assessed by their General practitioner who will determine whether they are medically fit to continue to drive.
Do the government really assess both young and old Nigerian drivers medically before renewing their licenses?