Audi Plans To Win Dakar Rally Race In 2022 With This New Electric RS Q E-Tron Offroading Truck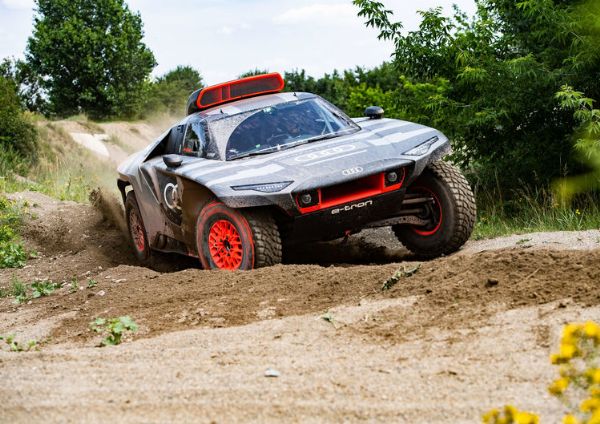 Audi plans to win challenging Dakar Rally Race in 2022 with this new electric RS Q E-Tron offroading truck.
It will the challenging race to stress test components similar to what will be used in its electric road cars.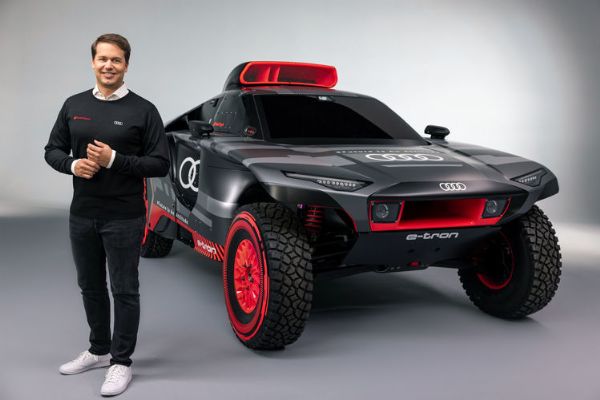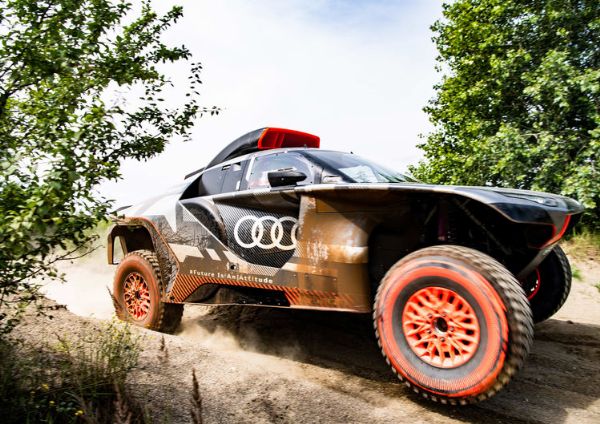 Audi has unveiled an electric RS Q E-Tron Dakar rally truck to take on the dunes next year during the world's toughest off-road challenge. Three of this 670-horsepower Audi RS Q E-Tron trucks will be competing in the 2022 Dakar Rally in January.
The electric RS Q E-Tron uses a range-extender setup that charges the 50.0-kWh battery on the go. So instead of parking the vehicle to charge the depleted batteries, an inbuilt turbocharged 2.0-liter inline-four from the Audi RS5 Turbo DTM, mated to a generator, keeps the battery on the boil.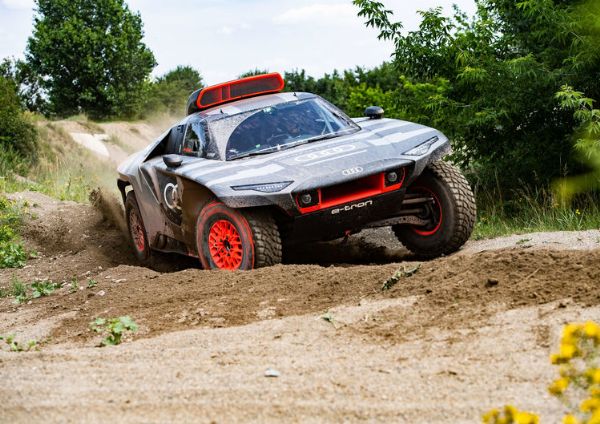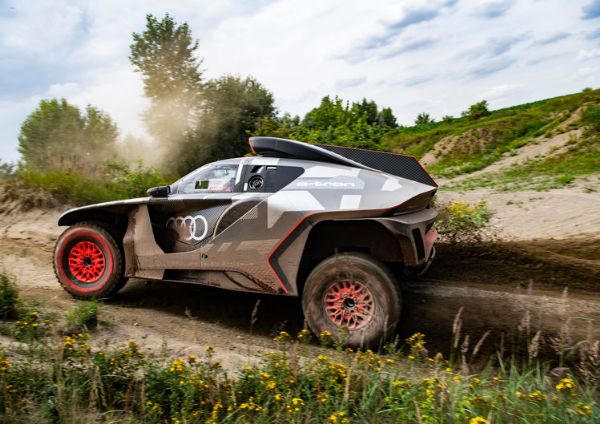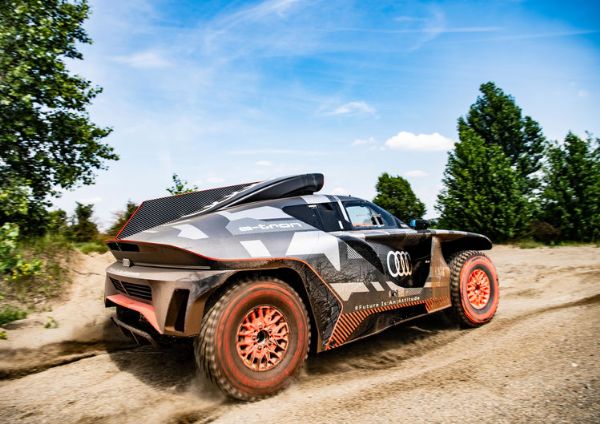 The electric Audi RS Q E-Tron offroader will be driven by Stéphane Peter Hansel during the upcoming 2022 challenging competition.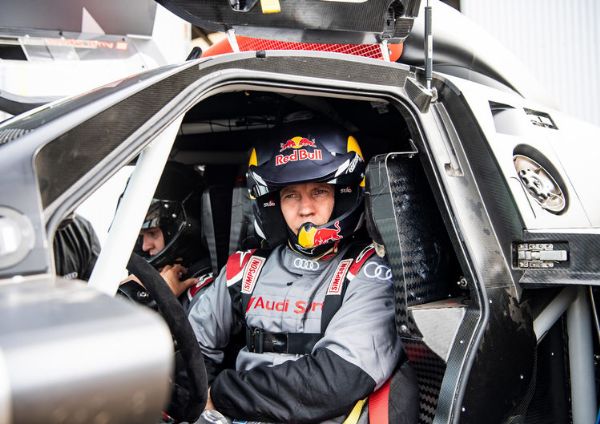 Hansel has won the Dakar rally 14 times, six on two wheels and eight times in a car. Seasoned veteran of the challenge, Edouard Boulanger, will join Hansel as co-driver for the competition.
Audi's involvement in the challenging 2022 Dakar rally will allow the German automaker to stress test multiple components similar to what will feature in the its future electric road cars.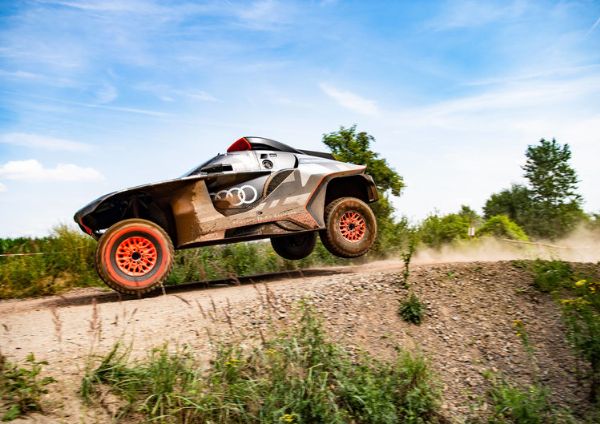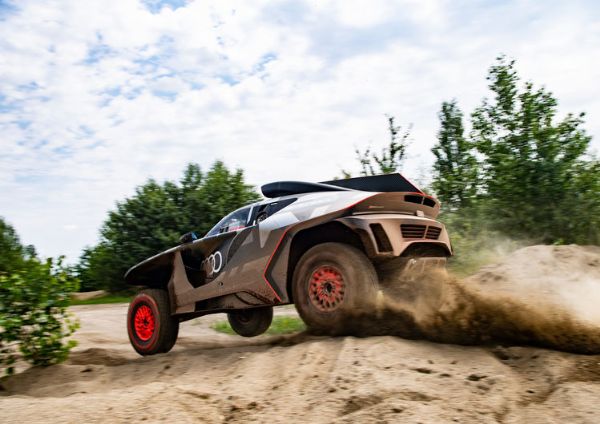 The Dakar Rally is a two weeks marathon event, with daily stages spanning up to 800 kilometers (approximately 500 miles) in length.
"That's a very long distance," says Andreas Roos, responsible for the Dakar project at Audi Sport.
"What we are trying to do has never been done before. This is the ultimate challenge for an electric drivetrain."
The upcoming 2022 rally will run through the deserts of Saudi Arabia.