Donald Trump Raced In Armoured 'Beast' Limo Around A Track To Open Daytona 500
Moment US President Donald Trump took a lap around racetrack in his presidential Limo, "The Beast" to kick off this year's Daytona 500.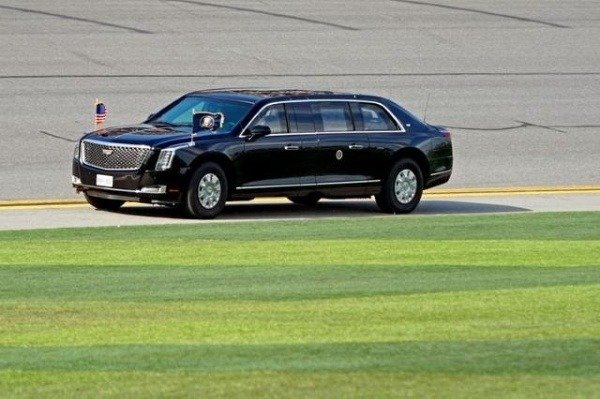 US President Donald Trump on Sunday completed a ceremonial lap around a race track in his armoured limousine – known as "The Beast" – to open this year's Daytona 500.
In his opening remarks, Trump said there was "no greater thrill" than to be at the event.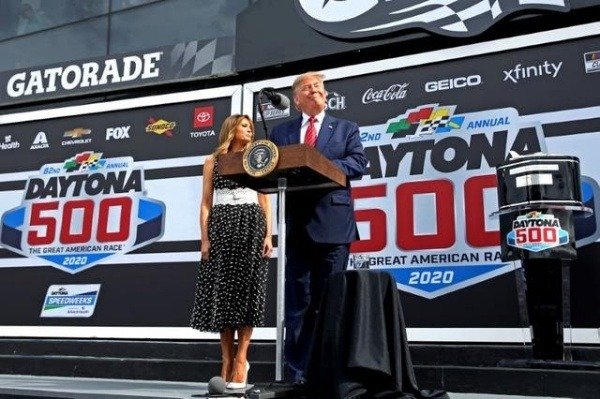 Trump, who added that "Rubber will burn, fans will scream and the great American race will begin," ended his remarks to chants of "USA, USA."
Trump became the second US president to serve as grand marshal at the annual Florida race, after George W. Bush in 2004.
He kicked off the race, telling drivers:
"Gentlemen, start your engines."
Trump then took a loop around the Daytona 500 racetrack in his presidential limousine, drawing cheers from fans.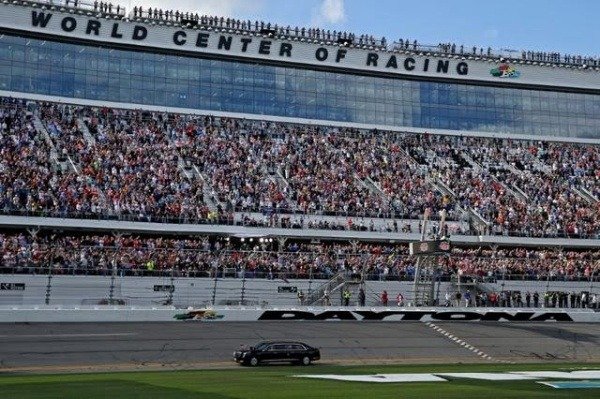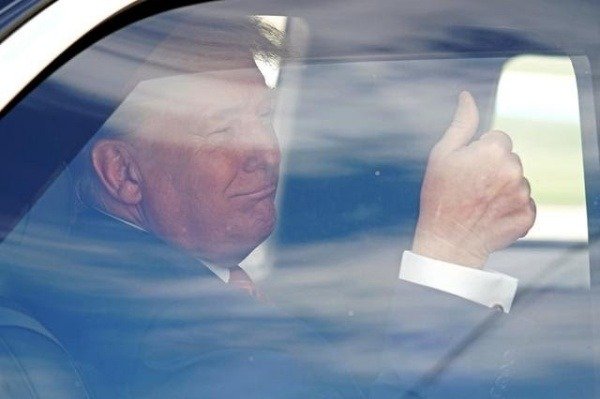 Part of the presidential motorcade, including the Beasts and a decoy, took a lap around the track just before the race started.
However the competition had to be called off mid-race due to heavy downpour, and is set to resume on Monday (today).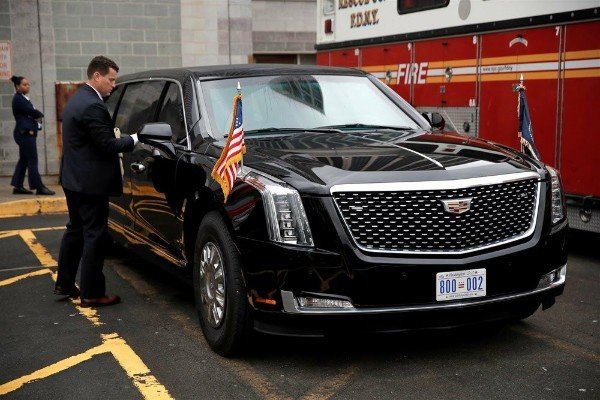 But the 18ft armoured limousine, which weighs about 20,000 pounds – or about the weight of six Toyota Camry, is not designed for racetracks.
Trump's bullet- and blast-resistant Limo is designed to withstand chemical and biological attacks.
It's eight-inch thick steel doors is believed to weigh the same as those on a Boeing 757.
The Beast is equipped with Kevlar-lined tyres, to keep it going when shot, and a foam-sealed fuel tank to prevent explosions .
Inside, it is equipped with a state-of-the-art communication system along with the protection of a secure oxygen system and a supply of blood in case of injury.