Lamborghini Unveils Topless N119m Huracan Performante Spyder Supercar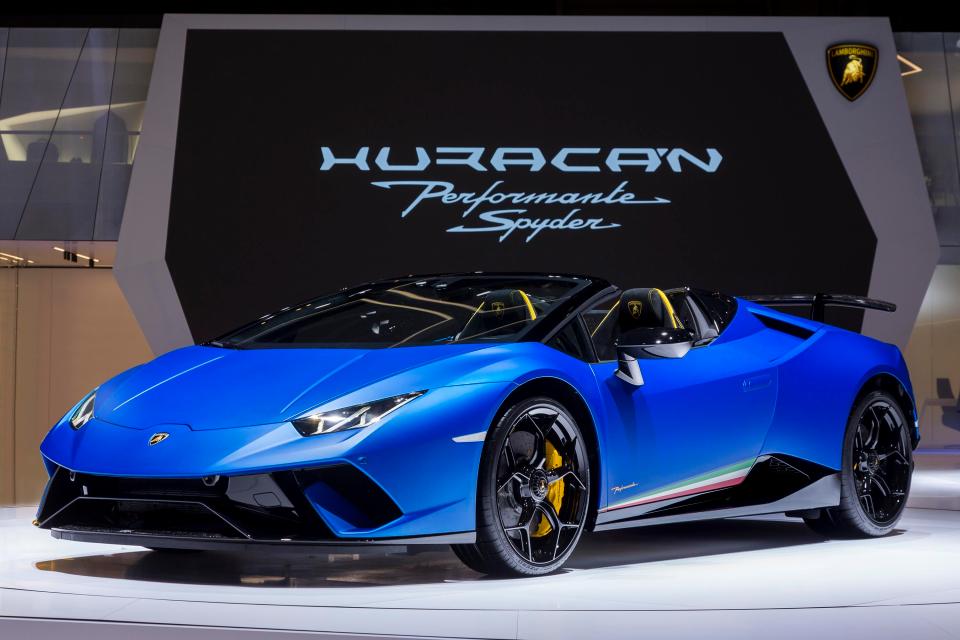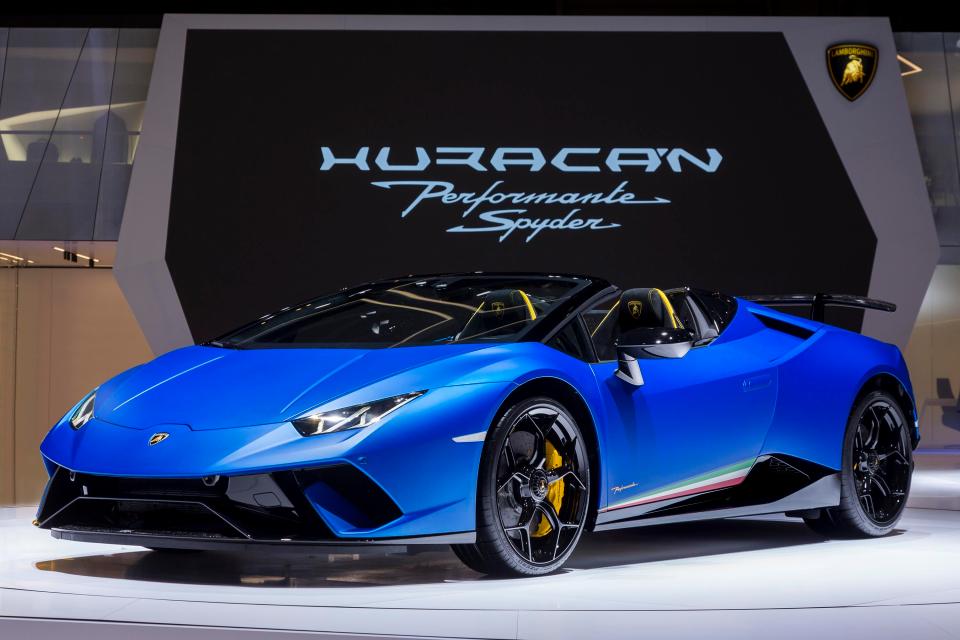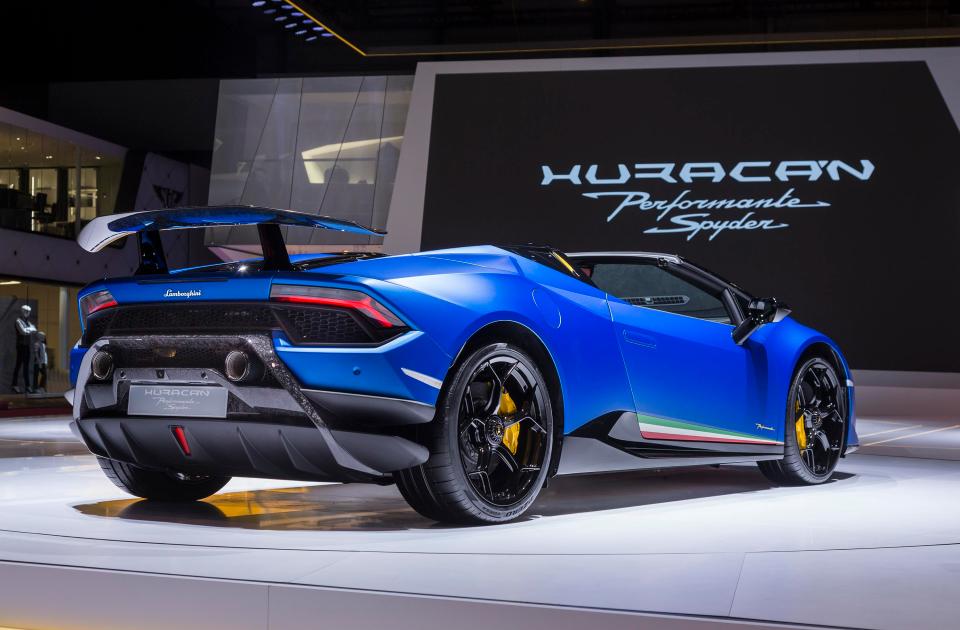 Lamborghini has unveiled its newest car at the Geneva Motor Show today, the 2019 Huracan Performante Spyder. It's a topless or drop-top version of the Huracan Performante, the track-ready mid-engine V10 supercar that set a blistering 6:52 lap time at the Nurburgring.
The new Huracán Performante Spyder will cost you an eye-watering £238,000.
That buys you a lot though with its unmistakable 5.2-litre V10 naturally-aspirated engine that accelerates from 0-100 km/h (0-62 mph) in 3.1seconds(versus the coupe's 2.9 seconds), 0-200 km/h (0-124 mph) in 9.3 seconds, while delivering an exhilarating top speed of 325km/h.
Dry weight comes in at 3322 pounds, adding a full 272 pounds over the coupe.The topless Italian supercar still weighs 77 pounds (35kg) lighter than the normal Huracan Spyder thanks to the use of carbon fiber. Weight distribution is 43 percent front, 57 percent rear.
A monstrous 631bhp goes to all four-wheels and huge brakes can stop you from 61mph in just 31.5 metres.
The Performante Spyder has a host of track upgrades like better steering, suspension, stability control and three driving modes.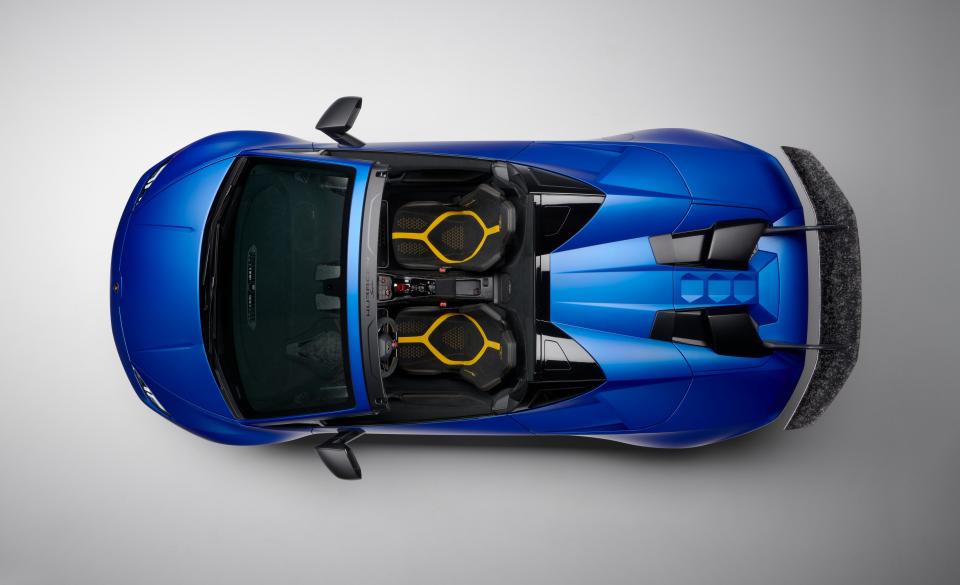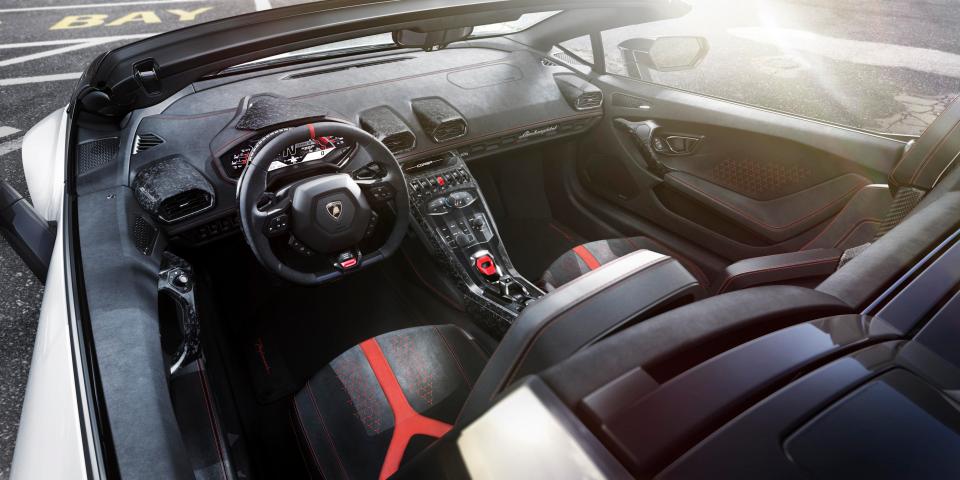 And if the sun blazing down on your head is getting a bit too much, you can put the soft top back up in seconds.The roof opens in just 17 seconds up to a driving speed of 30mph.
Lamborghini said: "The Huracán Performante Spyder takes the zenith of Huracán developments, combined with the enhanced emotion of driving a convertible,.
"The Huracán Performante already provides the most heightened feedback and emotion from road and track, and the Huracán Performante Spyder puts the driver even closer to asphalt and air, as well as the unique resonance of a naturally-aspirated Lamborghini engine."
The new 2019 Lamborghini  Huracán Performante Spyder is the jewel in the Huracán family crown, in terms of emotions and thrills.It's on sale now,and pricing starts at £238,000. What do you think? 
Also See: Buy and sell cars faster on Carmart NG