Russian President Vladimir Putin Sworn In For 4th Term,Rides-in New Russian-Made Limosine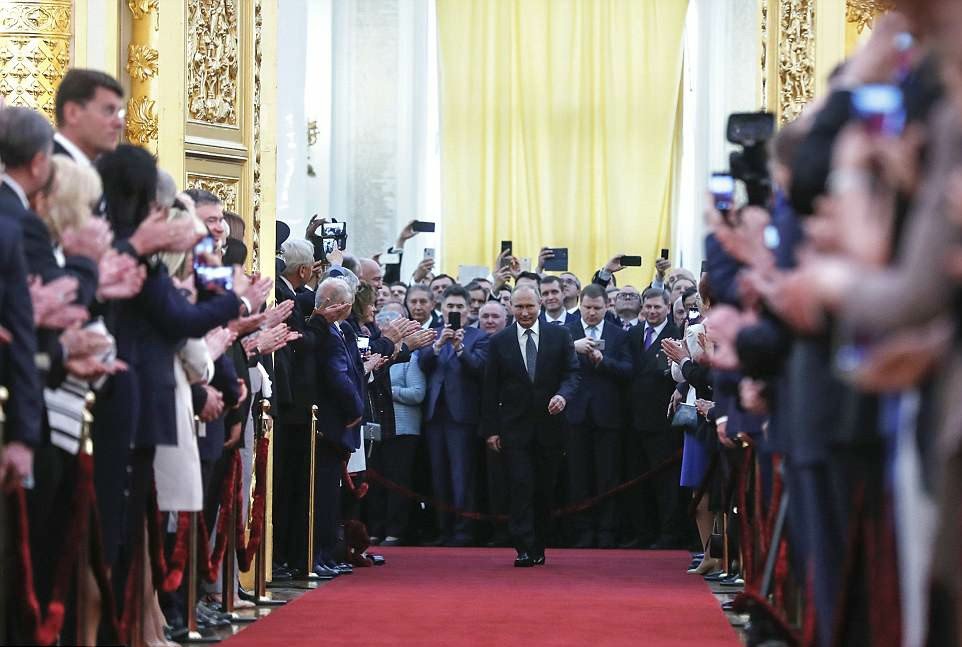 65-year-old Vladimir Putin and former KGB officer, today the 7th of May 2018 began his 4th term and another six years as Russia's president .
Today also marks the unveiling of his new russian-made black limousine , codenamed Kortezh, which was used for the short distance from his office to the Kremlin hall for the inauguration.
The front view of the heavily armored limo look so much like a Rolls-Royce Phantom while the luxurious Bentley Mulsanne comes to mind when viewed from the back.The headlights is very similar to Chrysler 300's.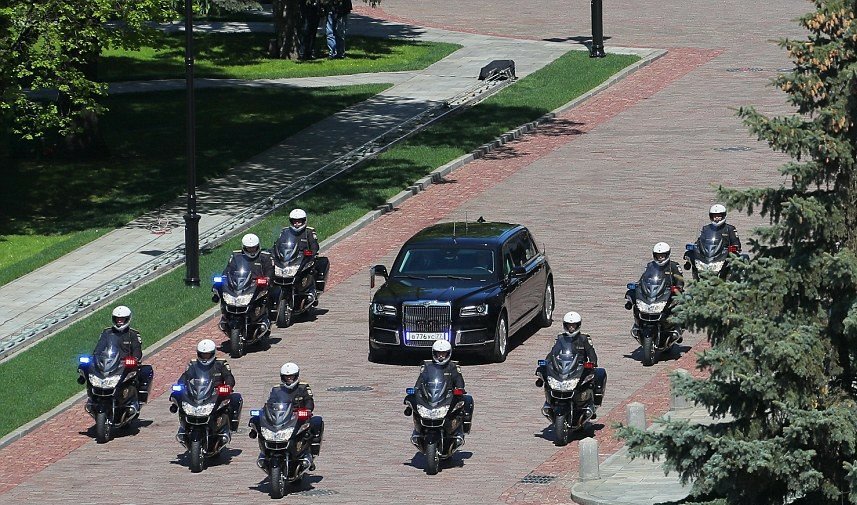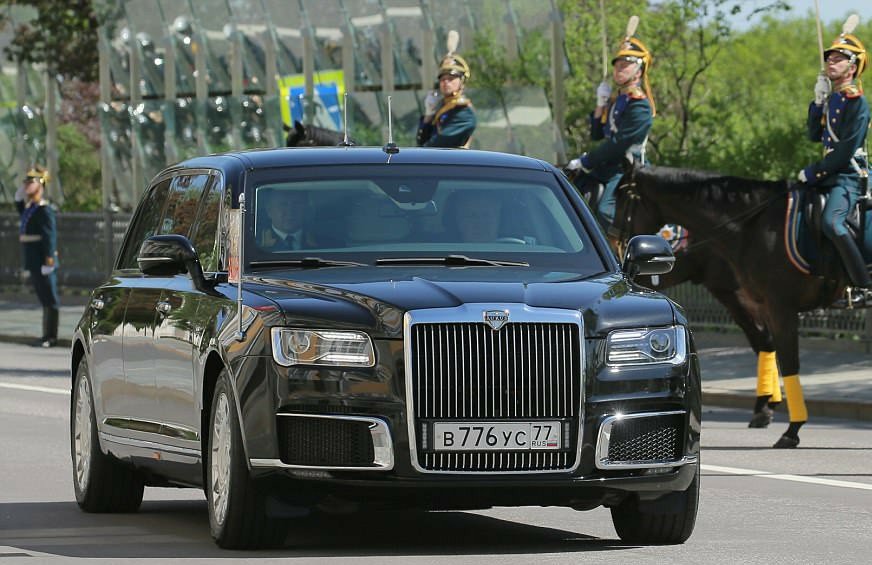 This means that the highly favored German made Mercedes-Benz S 600 Guard Pullman is officially out as the russian state car.
This is an obvious response from Russia to overcome western sanctions by reducing its dependence on imported goods and technology.
The powertrain, is a rumoured twin-turbocharged V12 with 850 horsepower i.e 634 kilowatts jointly developed by Porsche and Bosch with an assistance from Moscow-based Central Scientific Research Automobile & Engine Institute (NAMI). It has a Russian-designed nine-speed automatic gearbox.
About 200 of the new cars will be used in russian state's convoys designed as minivan, Sport Utility Vehicles and smaller sedan.  Civilian versions for wealthy Russians will also be made.