VIO Bills Man 20k For Driving With Expired Third Party Insurance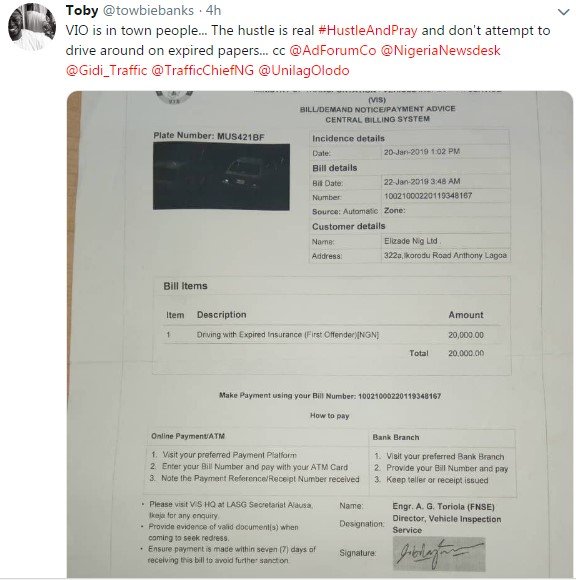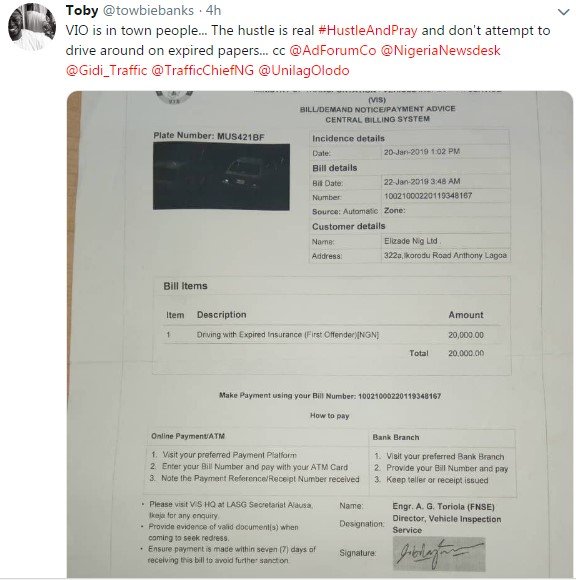 A Twitter user whose handle is @towbiebanks alertwd Nigerians to be more careful about VIO when driving around Lagos. He was billed a sum of twenty thousand Naira for driving with an expired insurance.
He wrote:
VIO is in town people… The hustle is real #HustleAndPray and don't attempt to drive around on expired papers… cc @AdForumCo @NigeriaNewsdesk @Gidi_Traffic @TrafficChiefNG @UnilagOlodo
In case you're wondering if it's the job of VIO to check for insurance and other vehicle particulars, you can take the link here to know the duties of VIS and VIO.