Watch The Moment A Nissan Is Lifted Into The Air When An Audi R8 Smashes Into It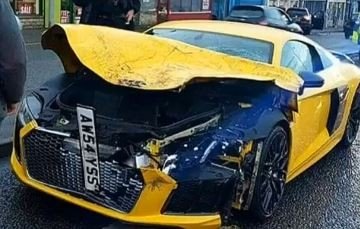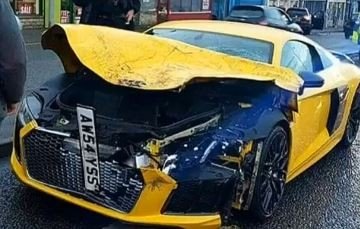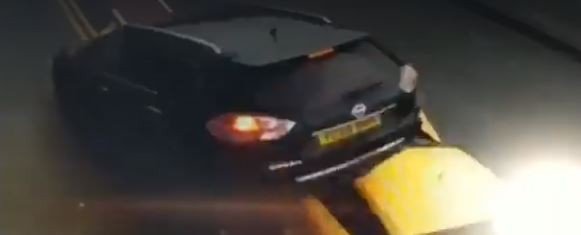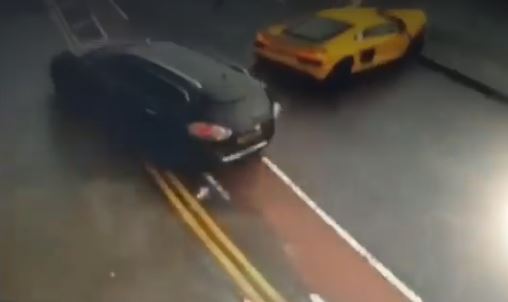 Designers who come up with modern supercars face all sorts of limitations, with most of these coming from aerodynamic and pedestrian safety reasons.
However, supercars will always be low, just like crossovers will always come with generous ground clearance.So when the two meet by accident, chances are that the supercar will slide under the SUVs.
THIS is the shocking moment a £110,000 610 hp Audi R8 rammed into the back of a black Nissan X-Trail with three kids inside on New Year's Eve
The black Nissan X-Trail  was parked partly on the pavement on Thornton Road in Bradford when it was hit with massive force by a bright yellow Audi R8.
The force was so great it actually lifted the Nissan X-Trail into the air and then the Audi, now out of control, somehow does a U-turn loop which sees it ending up going back down the road on the opposite side.
Three children were checked over at the scene by paramedics but only one needed to go to the hospital for treatment to minor injuries.
Miraculously, the people in the Nissan X-Trail were seen getting out to remonstrate with the careless driver.
The 610 hp Audi R8 costs around £110,000 and can go from 0-60mph in 3.4 seconds.