Watch:N50m Flying Car Popular With Hollywood Celebs Crash Into Hangar During Take-off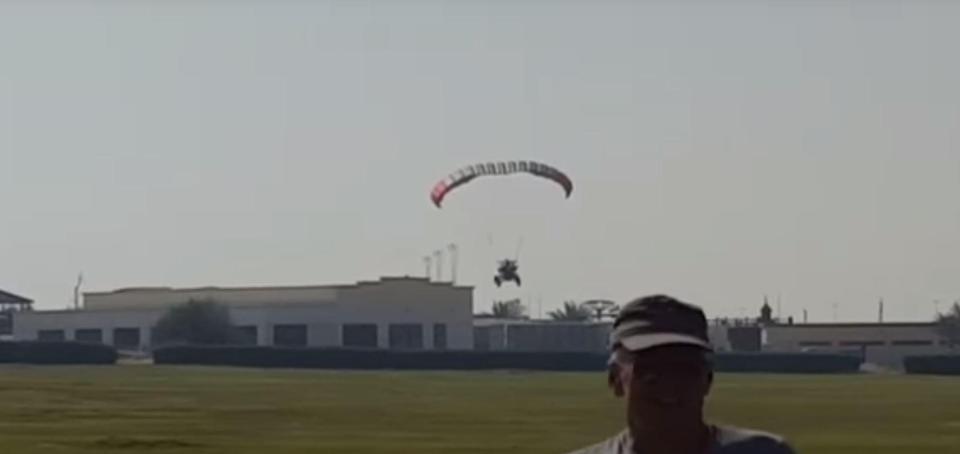 The SkyRunner, an early adaptation of the flying motor popular with Hollywood actors and celebrities was involved in a spectacular crash at a Dubai runway last week.
Described as "one of the world's greatest adventure vehicles", the car went down not long after takeoff when it failed to gain sufficient height and smashed into the side of an airport hangar.
In the footage, the flying car appears to take off without a problem, but once airborne it doesn't climb and collides heavily with the wall of the hangar.
The car usually requires a minimum 137-metre runway to take off.
Fortunately, the husband and wife team piloting the action vehicle at the time survived the crash, but are reportedly in hospital with "non-life threatening injuries.
Resembling an off-road buggy with a chassis made from steel tubing enclosed by carbon fibre body panels, the SkyRunner is powered by a 115bhp Rotax engine.
Fitted with a gliding parachute, it is capable of flying at 10,000 feet, with a 36-knot cruising speed and 120-mile range.
According to the manufacturers, the flying car is easy to operate, using a throttle pedal to climb and descend, while two flight controls direct whether the car veers left or right.
Operating a SkyRunner requires a pilot's licence and the vehicles start at £100,000 (US$139,000).