Kumuyi's Limo, King Of 'Poor' Swaziland' Cars, Adeboye's Chopper, Tiwa's RR, Ooni's Bentley, News In September You Missed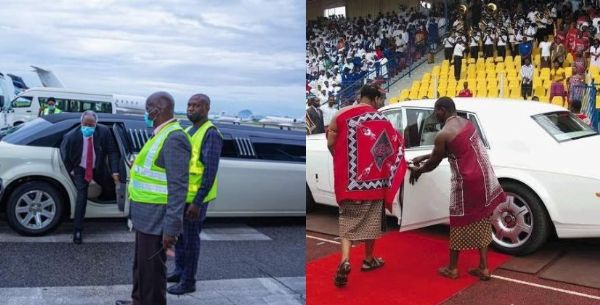 Tiwa's Rolls-Royce, Ooni's Bentley, Adeboye's helicopter, Kumuyi's limousine, King Of 'poor' Swaziland' cars, here are September news you missed.
Every month end, Autojosh will provide you with some of the best automotive stories you might have missed revolving around local and foreign celebrities as well as car reveals.
Here are some of the news in the Month of September you might've missed and don't forget to stay tuned for more next month.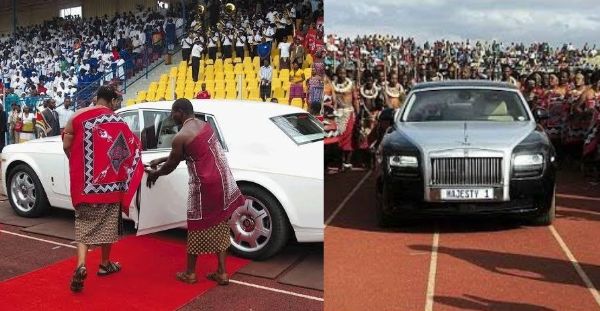 King Of 'Poor' Swaziland Has 20 Mercedes-Maybach Pullman, Maybach 62s, Dozens Of Rolls-Royces
Moment Ooni Of Ife Arrived In His Bentley Continental GT For The Grand Opening Of Rev. Esther Ajayi's Mega Church
Tiwa Salvage Performs At Wedding In U.S As Bride, Nneka, Gets Mercedes G-Wagon SUV Gift From Dad
Tiwa Savage Arrive In Style In Rolls-Royce Wraith As Singer Buries Dad
Concept EQG : Mercedes-Benz Reveals An Electric G-Wagon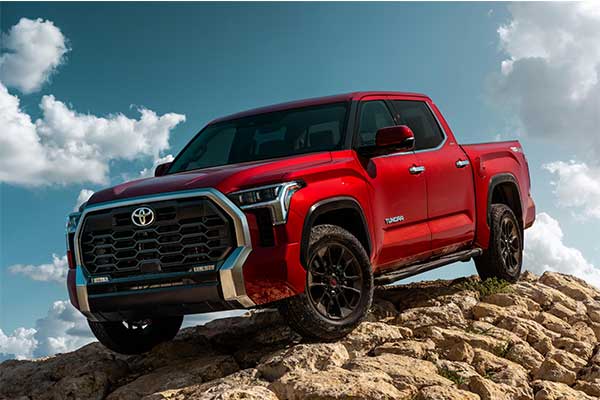 2022 Toyota Tundra Is Here, Its All New And More Powerful (Photos)
Rapper Tupac Shakur Was Fatally Shot 25 Years Ago In A BMW
Mercedes E-Class Limousine Spotted At The Grand Opening Of Rev. Esther Ajayi's Mega Church
$472,500 : World's Most Expensive Falcon Bird Just Sold For The Price Of A Rolls-Royce Phantom 8
Exclusive Interview With Head Of "Rolls-Royce Whispers" A Unique Social Network App That Connects Rolls-Royce Owners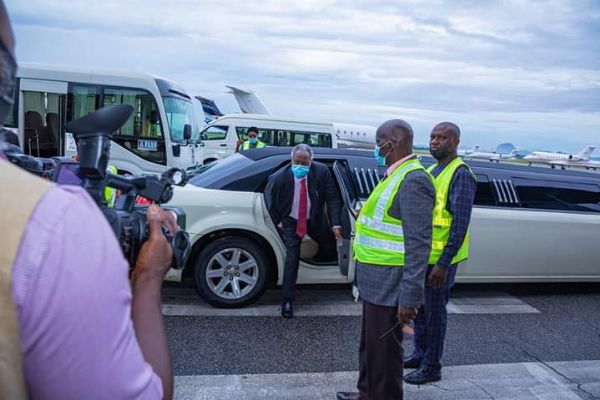 Moment Pastor Kumuyi Arrived In Style At An Event In Chrysler 300 Limousine
At $3.6M, Armoured Suburban Purchased For DSS Cost Twice The Price Of Biden's Beasts Limousine
Ford Refreshes Expedition For 2022 And Adds Timberline Trim (Photos)
Jaguar SUV Tows Rolls-Royce Electric Aircraft As It Takes To The Skies For The First Time
Ford To Disengage Nearly 1,300 Idle Workers Due To Chip Shortage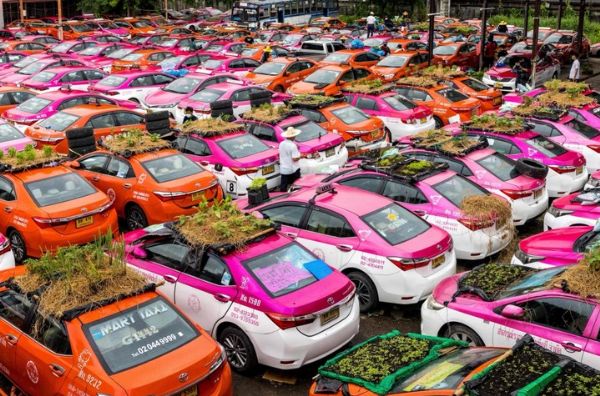 Covid-19: Hundreds Of Taxis Turned To Vegetable Farm In Thailand (Pics)
Say Goodbye To Flat Tyres As Michelin Airless Uptis Tyre Gets First Public Outing
Ben Bruce's 2022 Lucid Air Electric Car Has A Record-breaking 520-miles Of Range Per Charge
Former Aviation Minister, Osita Chidoka, Shows Off His 1971 Mercedes E-Class With Custom Plate (Photos)
All New Vehicles Sold In Canada Must Have Headlights, Taillights That Automatically Turns On In The Dark, Starting September
Mercedes Celebrates Lesbian, Gay, Bisexual, Transgender (LGBT) Pride With Rainbow Finished G-Wagon
Toyota Plans To Win Dakar 2022 Race With New Toyota GR DKR Hilux T1+ Offroading Truck
Tyre Maker 'Pirelli' And Lamborghini Celebrate 50 Years Together
Amid Petrol Shortage In UK, Nigerian Reveals How Thieves Stole Fuel From His Car, Others (Video)